I came home from Saint Louis and the Mid-States Cactus and Succulent Conference in 2018 with a small Adenium arabicam. I wrote a blog about that little plant on November 6, 2018, "Tracy Vymola and her Love of Adeniums," showing the step by step process she took us through to prune and pot young adeniums. Those of us who participated in the workshop got to take the plant we worked on home with us.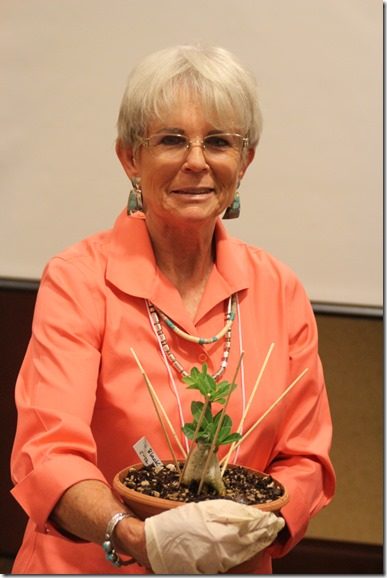 It is now 2023, and my little plant has been repotted and trimmed up once and is due another go-round. But this year it decided it was time to bloom for the first time.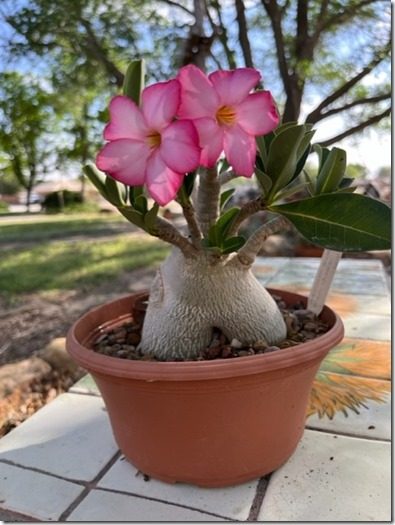 This adenium is native to Yemen and Saudi Arabia, hence the name arabicam. The leaves are large and perhaps a bit thicker than other adeniums. And I am tickled to death that it has already bloomed.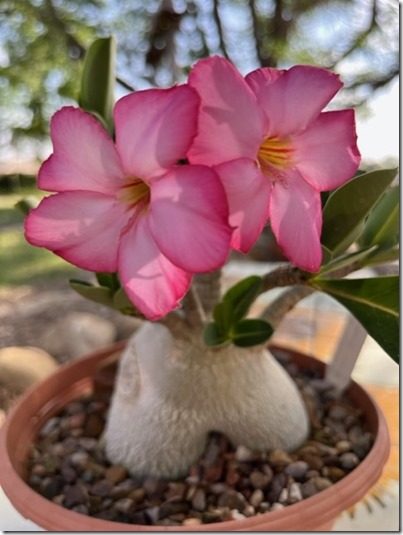 After the blooming is over, I will raise the caudex as I replant it. Can't wait to see what it does next year.
If you want to see the process Tracy took us through, type Tracy Vymola in the Search line, and read the story.