October is traditionally the month for the annual Texas Association of Cactus and Succulents Societies Fall Seminar. This year it was hosted by the San Antonio Cactus and Xerophyte Society at the San Antonio Garden Center. I have attended several over the years, but this one was a bit more special because I was invited to be a presenter. What a deal!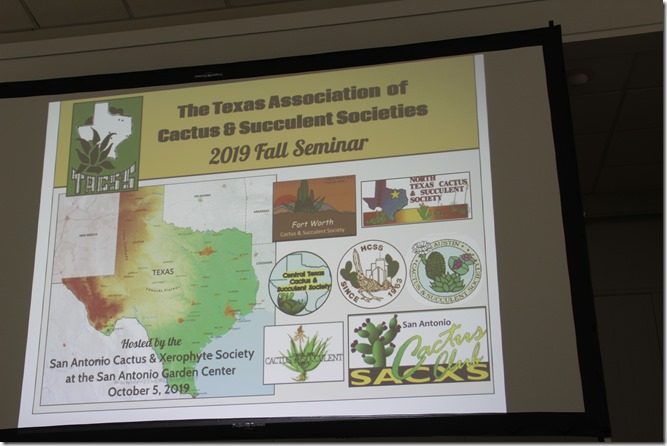 Slide courtesy of Jimmy Black
A variety of cactus and pottery vendors had plants and containers on sale throughout the day, tempting us to find that one plant or pot we simply couldn't live without. Never mind that pretty much all of us there had more plants at home than we could say grace over! There is always one more we don't have and just have to add to our collection.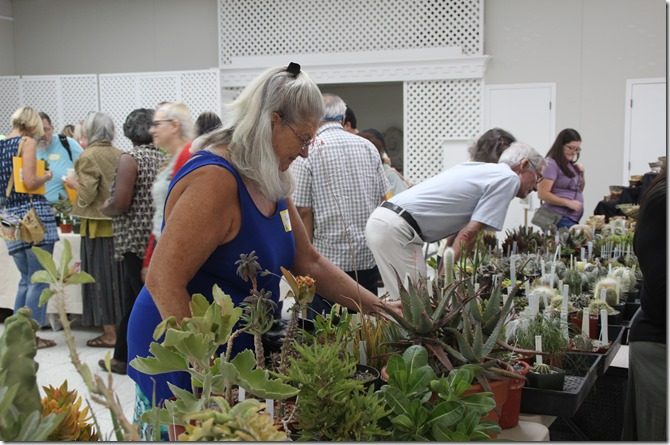 TACSS President Barbara Schulze and TACSS Executive Director Mike Rupe enjoyed a moment before the opening of the seminar.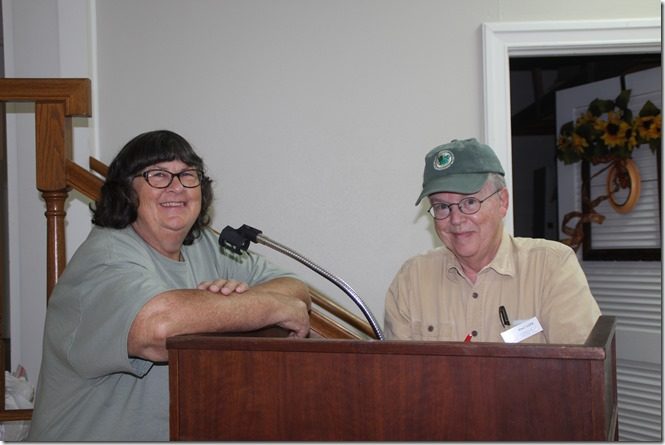 Then President Schulze and TACSS Program Chairman Jimmy Black welcomed everyone to the seminar and shared this slide with us showing from where in Texas cactus lovers made the trip to San Antonio for the seminar. The theme this year was Our Texas Heritage and focused on plants native to our great state.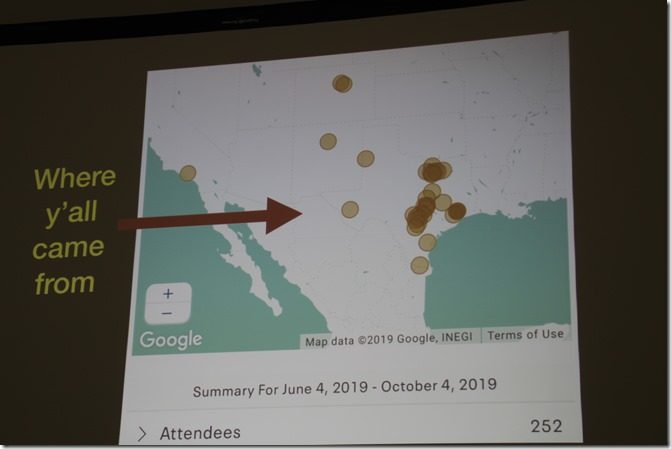 Slide courtesy of Jimmy Black
Jim Weedin, currently a research associate at Sul Ross State University in Alpine, kicked things off with his presentation on Cacti of the Trans-Pecos, which focused on plants in Big Bend and the Chihuahuan Desert. He gave us a taste of chromosome biology when studying cacti while sharing pictures and information of the native plants of the region.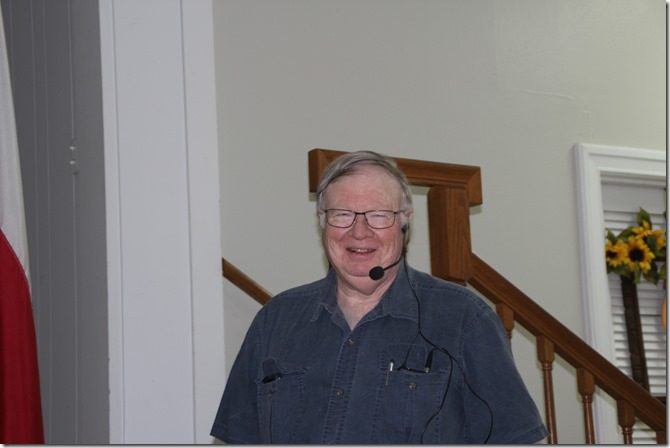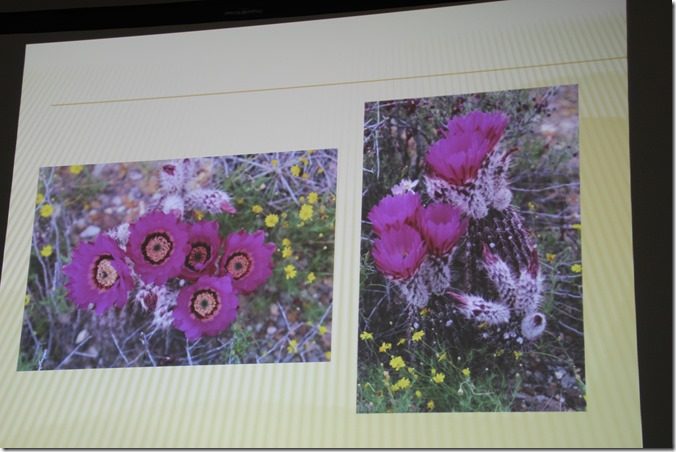 Slide courtesy of Jim Weedin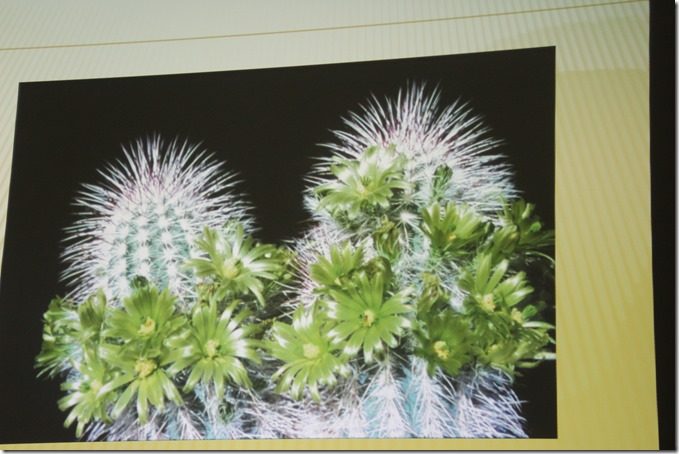 Slide courtesy of Jim Weedin
I was next with my talk on Cacti and Succulents of the High Plains, which was not exactly on cacti just from the Texas High Plains, which is geographically where Muleshoe is located, but rather on cacti and succulents indigenous to Texas that do well in my garden in the High Plains.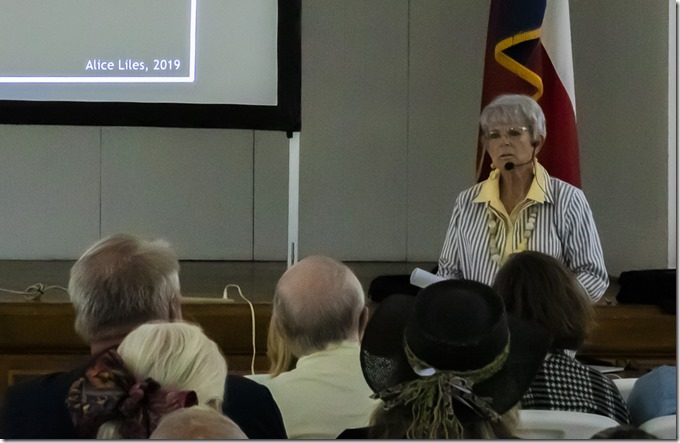 Photo courtesy of Irwin Lightstone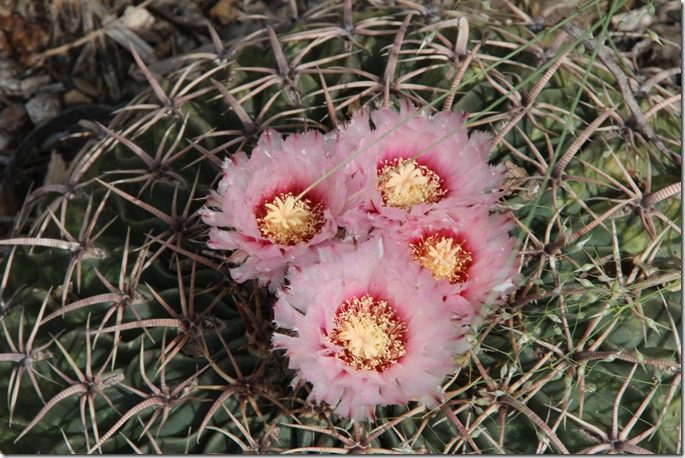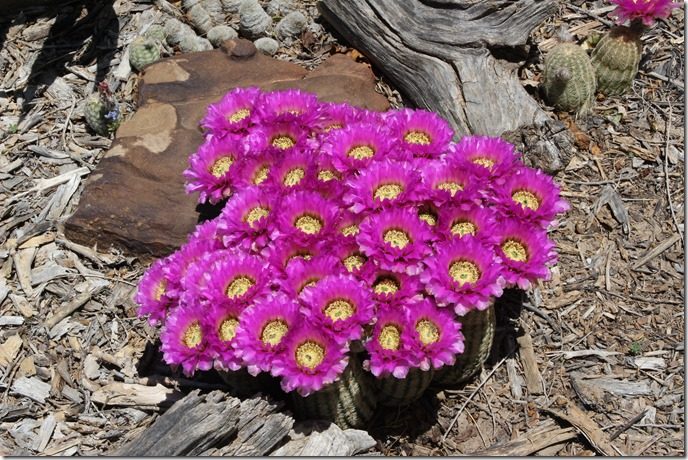 Jimmy Black, who is a licensed pharmacist and worked in the healthcare industry before his retirement in 2019, took an unusual approach and shared with us pharmaceutical information about native Texas plants.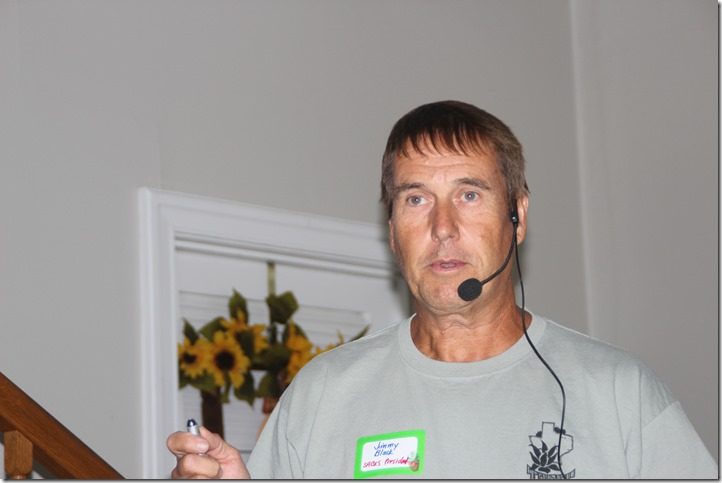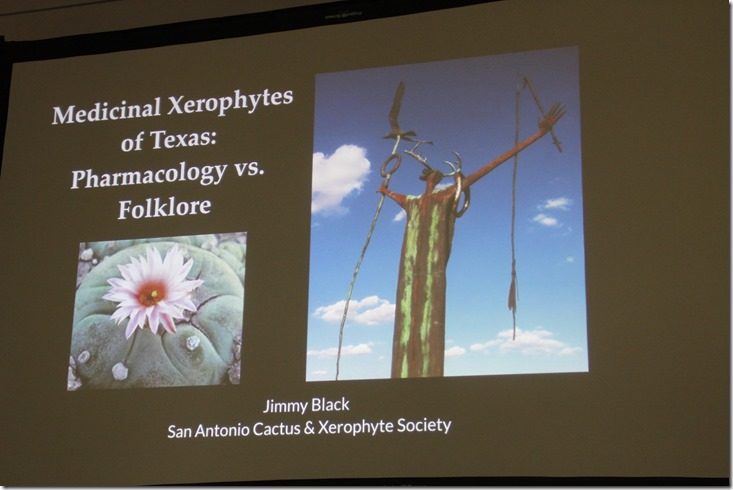 Slide courtesy of Jimmy Black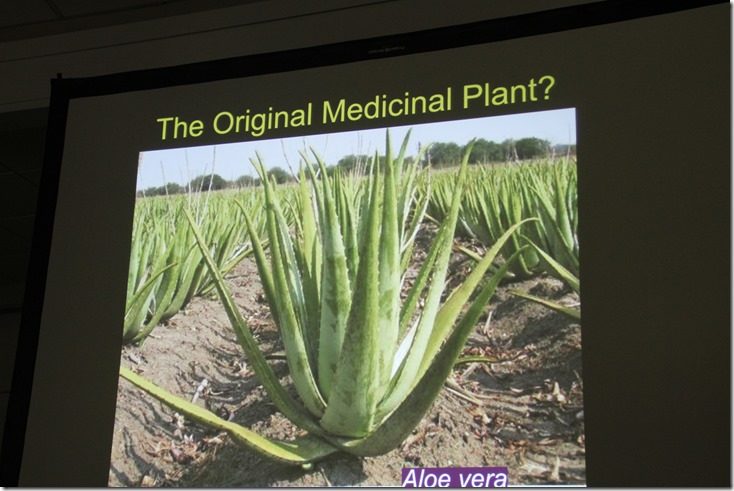 Slide courtesy of Jimmy Black
We broke for lunch provided by Benjie's Munch Food Truck and shared conversation while eating either inside or outside the Garden Center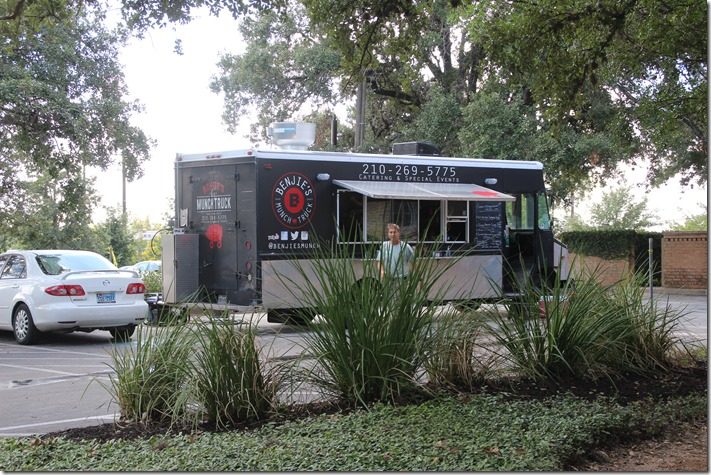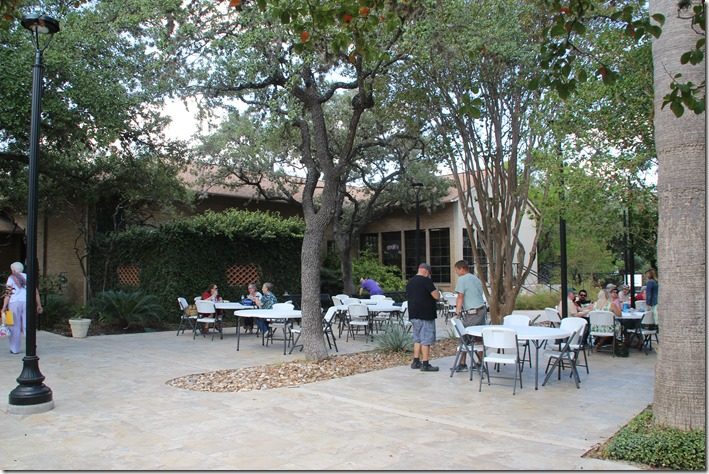 After lunch it was time for Woody Minnich to talk about the widespread poaching of cacti and succulents that is threatening their existence for future generations to enjoy. Woody serves as the Director of Conservation for the Cactus and Succulent Society of America (CSSA) and travels extensively to study and photograph succulent plants in their native habitat and has seen firsthand destruction of that habitat as well as loss of species in many areas due to human removal of plants for profit. He mentioned how this is happening world-wide, but focused on how this is affecting plant populations in Texas and what can and is being done to curb widespread abuse.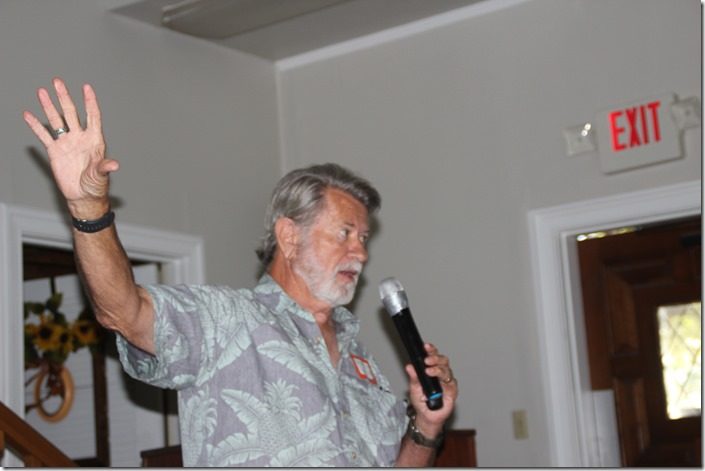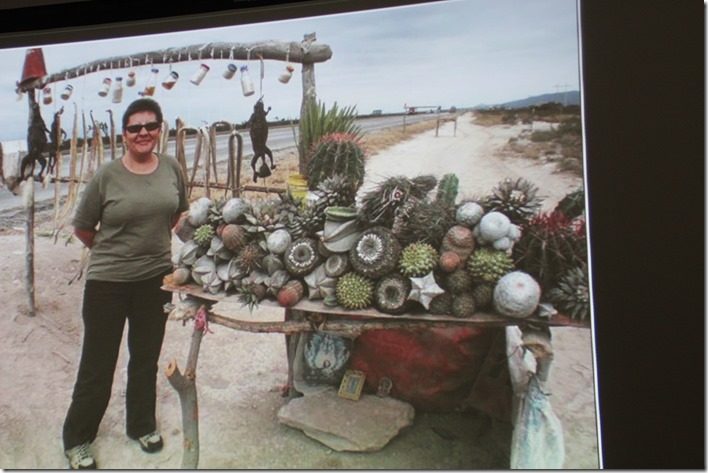 Slide courtesy of Woody Minnich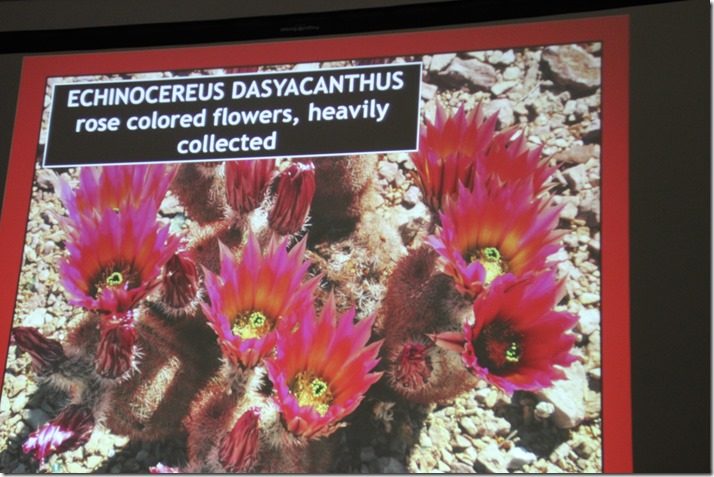 Slide courtesy of Woody Minnich
When the speakers were through, it was time to announce the winners in the champion cactus and succulent contest. Each affiliate club enters their champion plants and a grand champion is voted on by the crowd. Grand champ cactus was this crested Echinocactus grusonii beauty grown by Barbara Schulze; the grand champion succulent went to Jimmy Black's impressive Pachypodium rosulatum.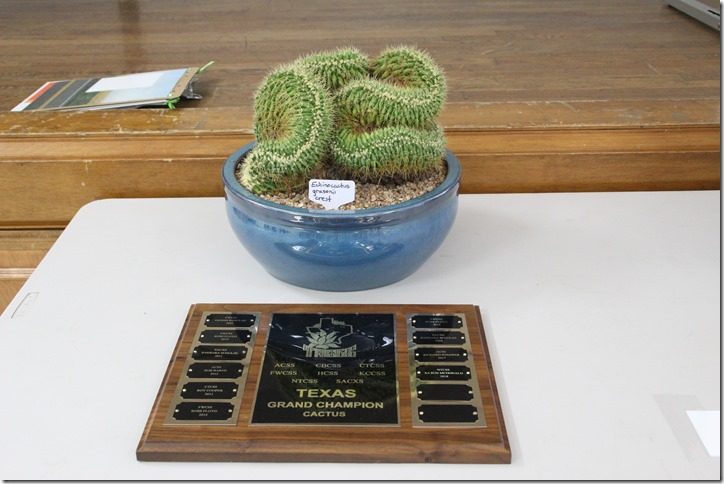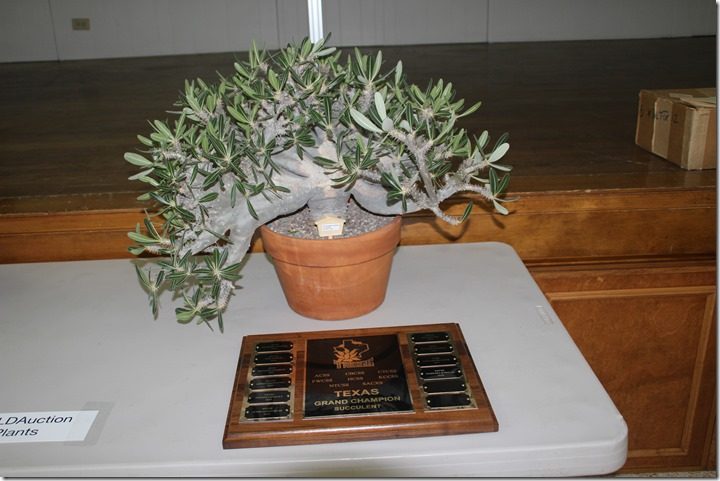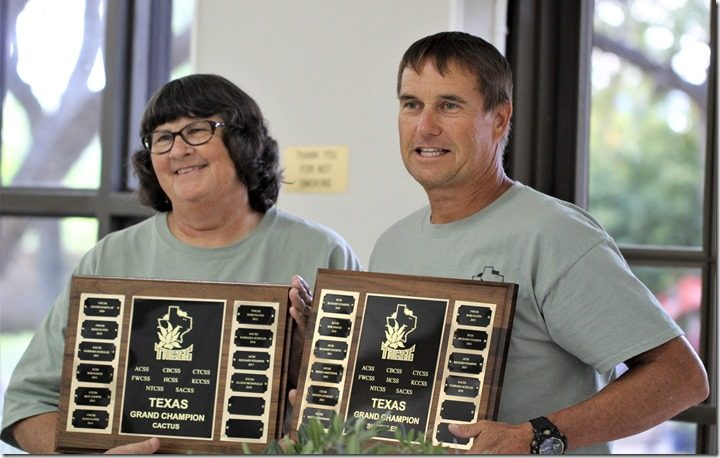 Photo courtesy of Ann Black
Sara Sturtevant, President of the Austin Cactus and Succulent Society, handed out certificates of appreciation to TACSS officers for their service to the organization: Barbara, Jimmy, and Richard Stamper.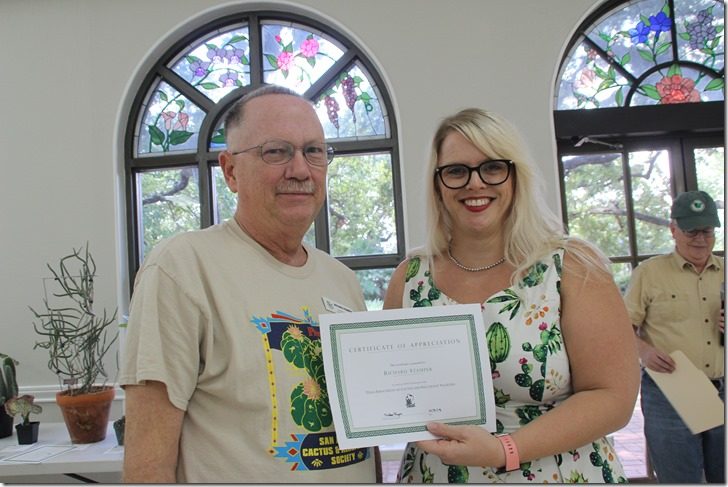 Pictures taken by Claude Townsend of flowering cactus were on display throughout the plant sale room for the Identify This contest. Kenwood Keil won first place, and Bill Utley placed second.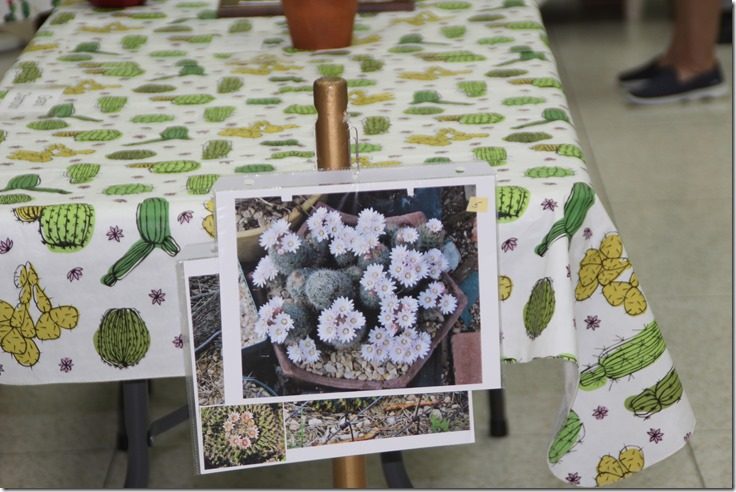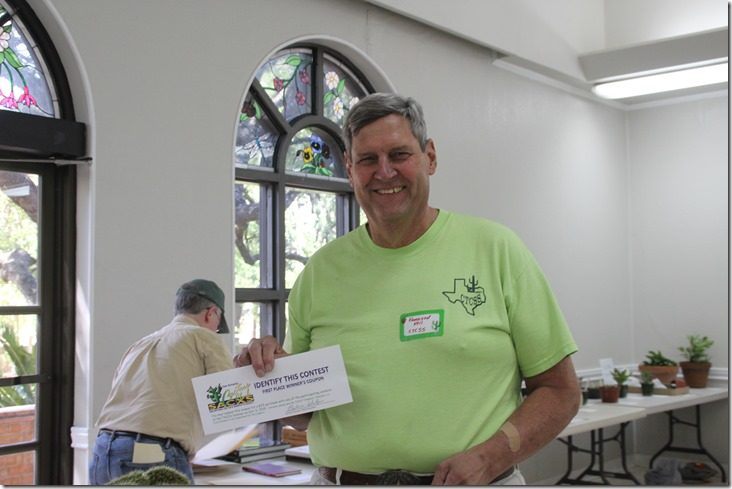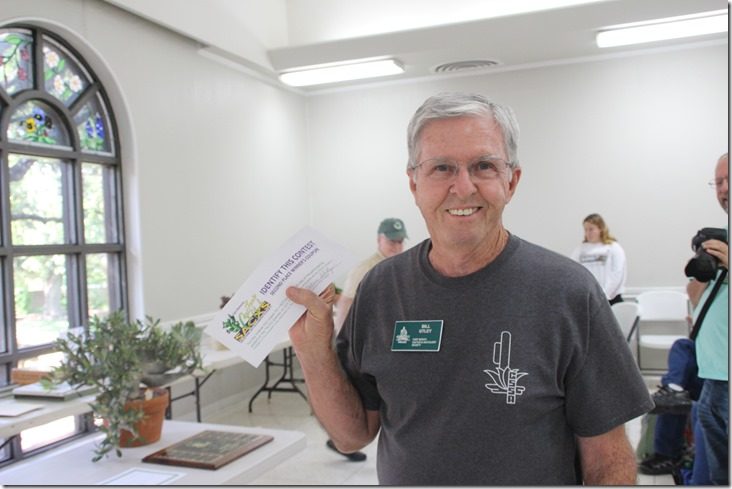 TACSS members were encouraged to bring plants to be auctioned off as a fundraiser for the association, which supports the Association and allows us to attend the seminar at no charge. Woody and Steve Lovecky served as auctioneers, as they usually do, and that was fun. The auction was an entertaining and successful fundraiser and lots of members went home with a new plant or two, including me.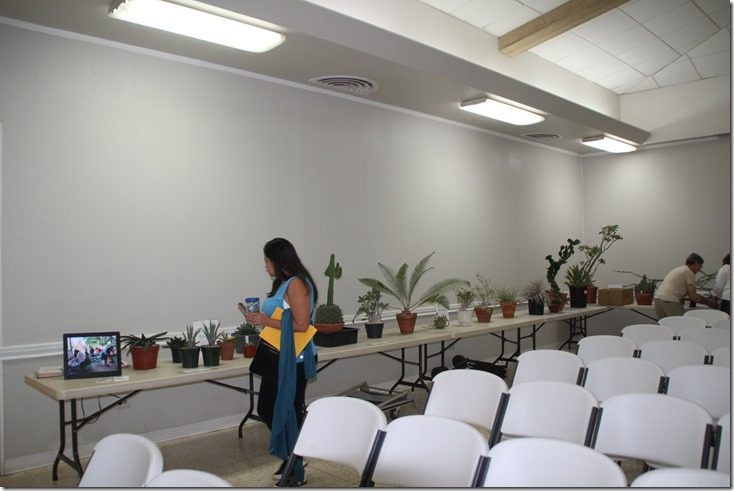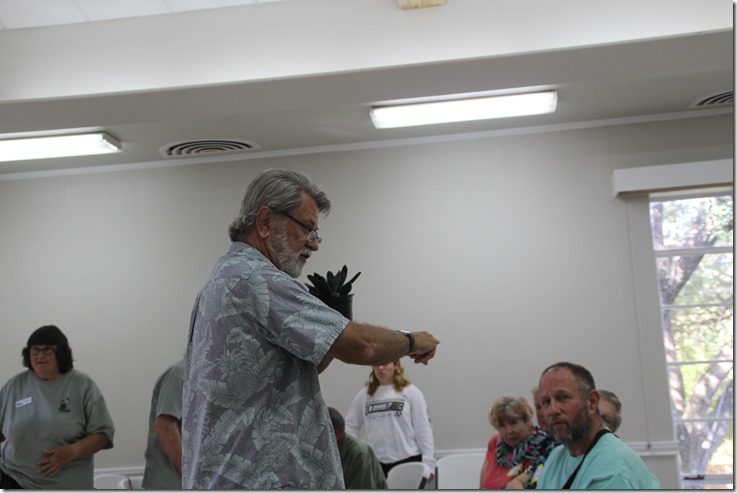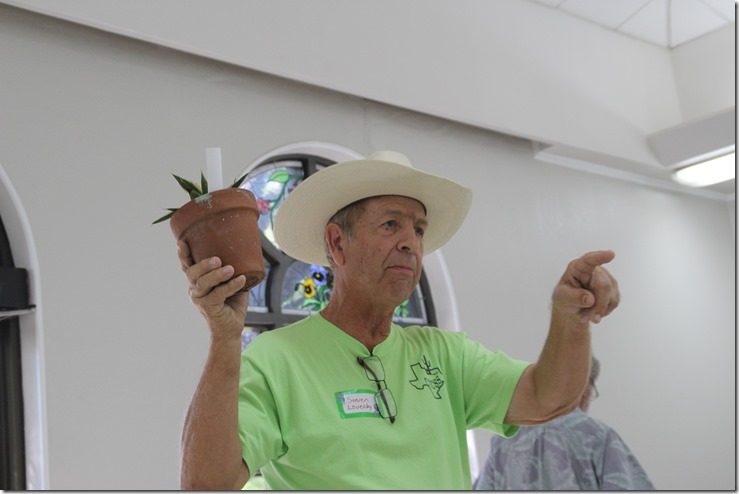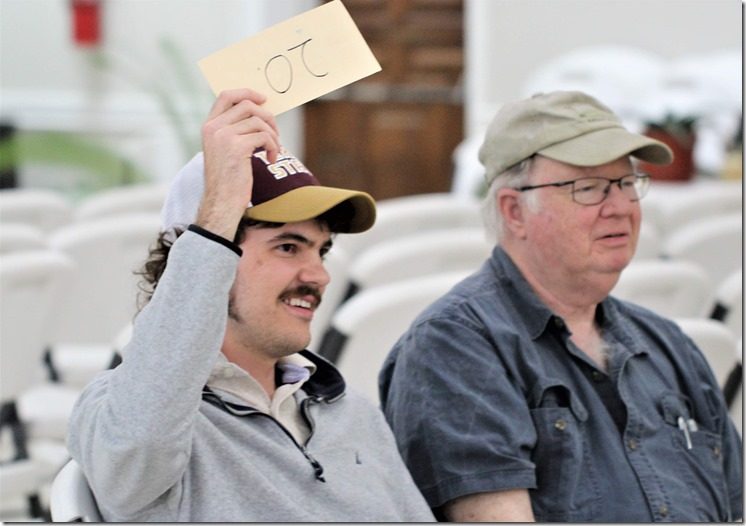 Photo courtesy of Ann Black
Sunday morning we had the chance to either visit Paul's Desert Nursery in Schertz or Mandy Bulmer's garden of aloes. I didn't have time to do both, so I chose Mandy's garden.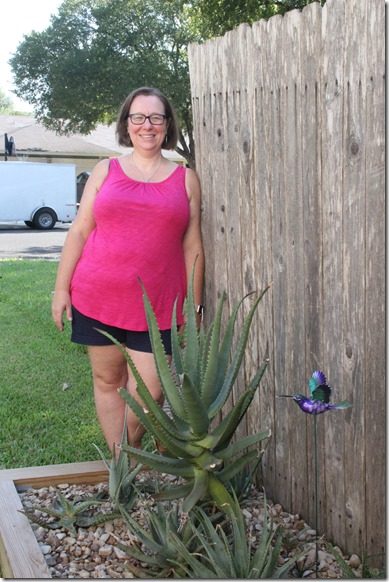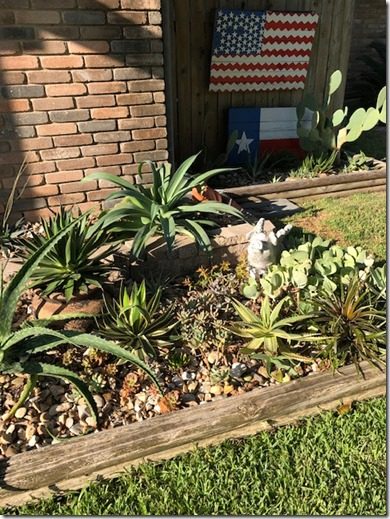 Photo courtesy of Linda Roman
Next year's TACSS fall seminar will be hosted by the Austin Cactus and Succulent Society with Sara serving as the new TACSS president. I look forward to it.
Thanks goes to Jimmy and Ann Black, Barbara Schulze, Irwin Lightstone, and Linda Roman for helping me with this story.