Tony Flores came to reside at Park View Nursing Care Center around the first of May this year. First Baptist Church of Muleshoe had provided flowers to be planted outside around the center's patio about the same time. The timing couldn't have been better. Tony likes growing things. Growing things need care. The rest, as the saying goes, is history.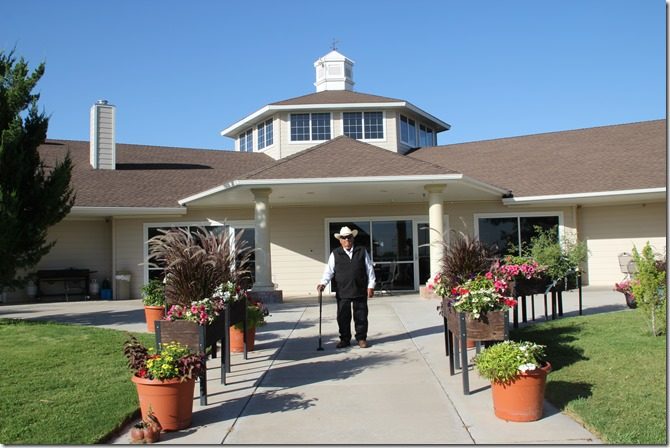 I admired the petunias, fountain grass, potato vine, coleus, daisies, and other annuals as Tony showed me around. He pointed out the jalapeños, cherry tomatoes, and bell peppers nestled in the flowers, and he chuckled, "No marijuana!" as I spotted the vegetables growing nicely among the flowers. At the age of 82, Tony laughed that he was too old to go to jail.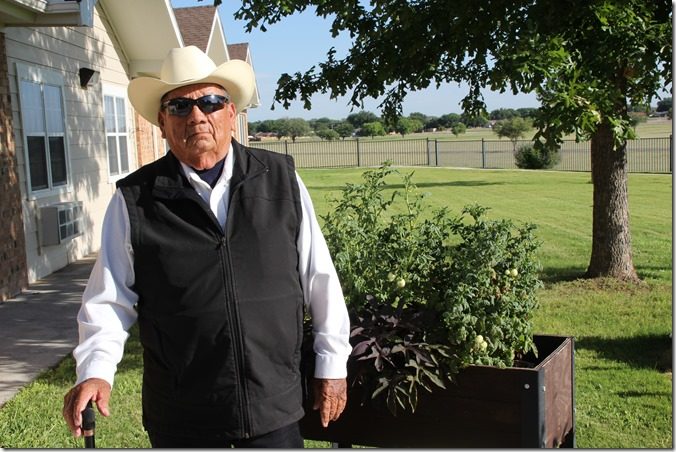 Tony tends to all the plants' needs: water, fertilizer, insect control, and they in turn reward him with lovely color and good things to eat.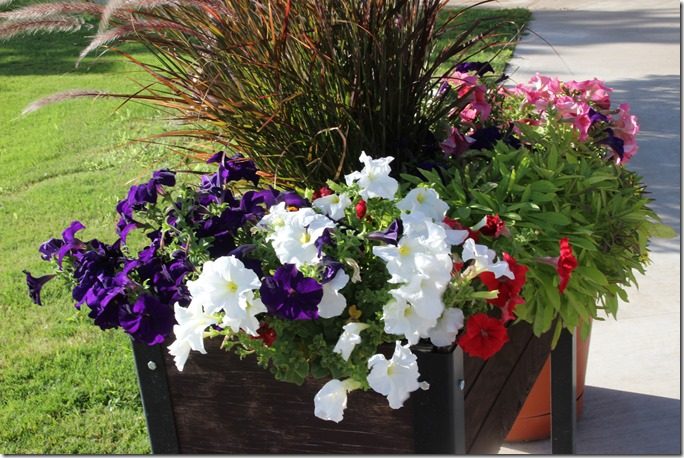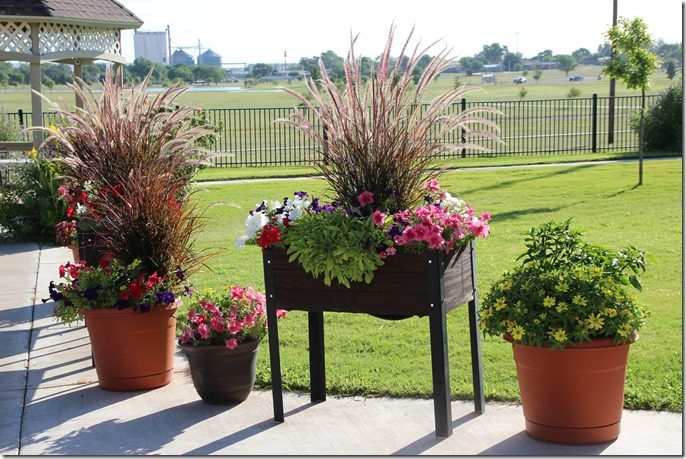 Tony's daughter, Diana Gallegos, told me how the family eventually wound up in Muleshoe from Mercedes, Texas, in the Valley. They migrated north and followed crops for work. The family helped harvest strawberries, tomatoes, oranges, mint, all kinds of produce in Georgia, Mississippi, Indiana, Florida, Texas, and probably some states she forgot about. Between Mercedes and Muleshoe Tony and his wife Justa had their family: Diana, Juan, Tony, Abelino, Liberty, Leroy, Rudy, and ended up in Lazbuddie, later moving to Muleshoe in 1969. Tony worked for several farmers in both communities and a gin before retiring in 1998 to take care of Justa who had become ill and in need of dialysis. She passed away in 2005.
Time passed, and after a short try at a second marriage, Tony lived for a while with Diana. He later moved into the Harman Elliott complex before taking up residence at Park View this year. Life may have changed, but Tony never lost the desire to grow things, so when he saw those flowers just waiting to be planted, he rose to the occasion and the results of his efforts give the residents at Park View a lovely backyard setting when they want to spend time outside. And Tony gets the satisfaction of watching the plants grow and flower.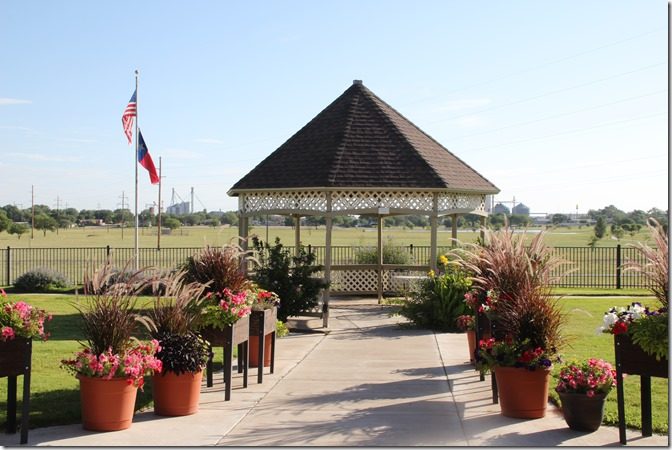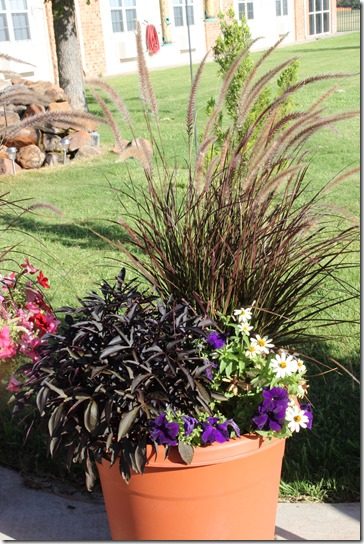 When the vegetables ripen, the residents get to enjoy the fresh produce at meals. You'll notice these tomato vines are braced securely to protect them from our West Texas wind. The bell peppers and jalapeños are hiding in the pink petunias.
.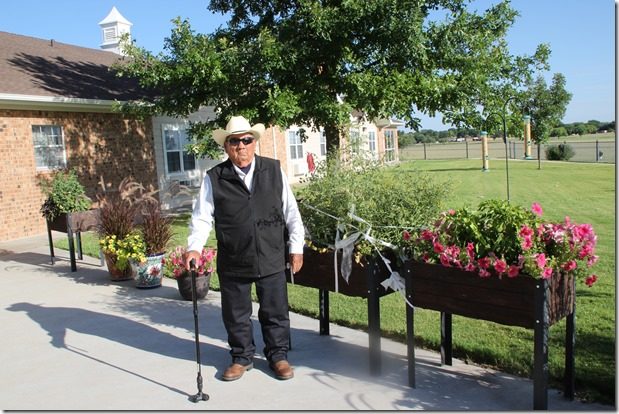 If you have a chance to visit at Park View this summer, be sure to spend some time on the patio out back.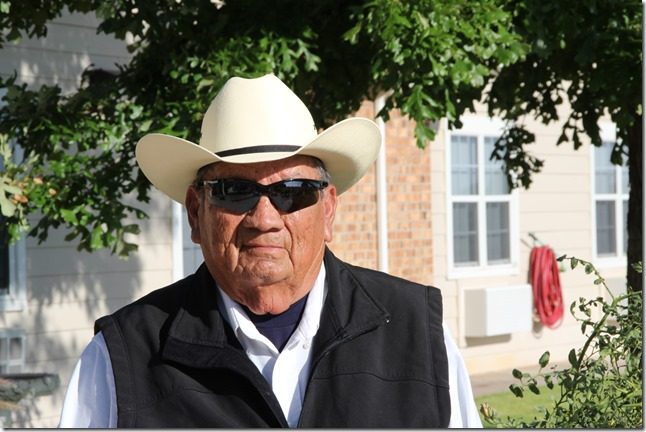 And you just might find Tony out there, too.
My thanks to Kristian Antillon, Park View Director of Activities, and Tony's daughter Diana Gallegos for their help with this story.