I now have two of these mammillarias with no identification on either of them! I even Googled images of mammillarias in hopes of finding it, and did, and wouldn't you know it-mammillaria with yellow flowers was the only label I could find.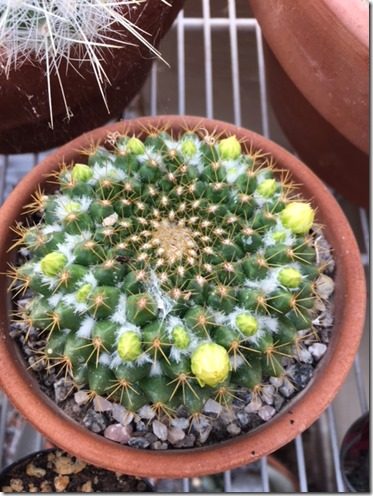 Yellow on the bright green body is what makes this little cactus a little different from most mammillarias, and the touch of furry white gives it a clean look. I try not to duplicate plants, but this is a variety I like enough to have twice in my collection.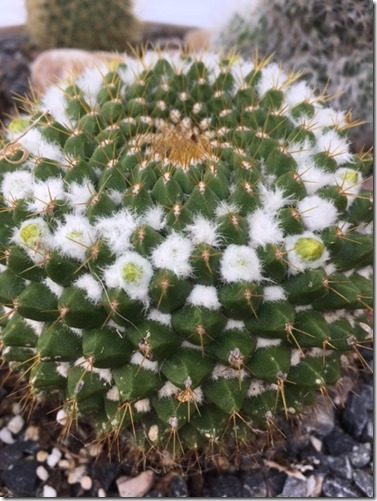 I never was around at the right time to catch a solid ring of open blooms, but you can still see the distinctive halo of buds that is one of the characteristics of this species. And even if they don't bloom in a solid yellow ring of flowers at once, it is still an impressive plant.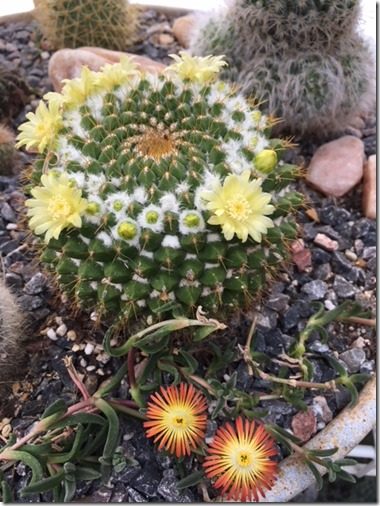 I will eventually locate the full name of this mammillaria, but for now I am satisfied with the short version. My largest one is about the size of a softball, and I suspect that is about as big as it will get. And that's not a bad size.
That's all. Just thought I'd share.