Last October I attended the fall seminar of the Texas Association of Cactus and Succulent Societies ("TACSS) in San Antonio (TACSS Fall Seminar in San Antonio," October 21, 2016) and came home with two new plants I really didn't need but couldn't resist. This happens to cactus-lovers all the time; my kids think it's a sickness.
But I digress. One was a turbinicarpus lophoroides, my first one. I was drawn to its fleshy green body and the soft white wool perched on its crown that is attached to its areoles. This picture is from October when I brought the new treasures home. You will see in a minute that it has grown considerably, but it will never be a large cactus.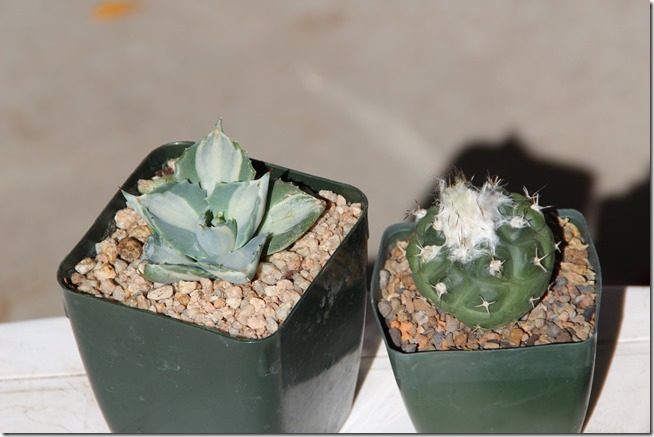 This cactus that is native to the north-eastern regions of Mexico, particularly San Luis Potosi and that general area, is considered a small to medium-size cactus, but one source labeled it a mini-cactus, so I am guessing this may be just about as big as it will get. And that's okay, because when I checked on it one day in March, I was delighted to be rewarded with this lovely little flower. The wool had kept the buds hidden, and I didn't even realize it was about to bloom.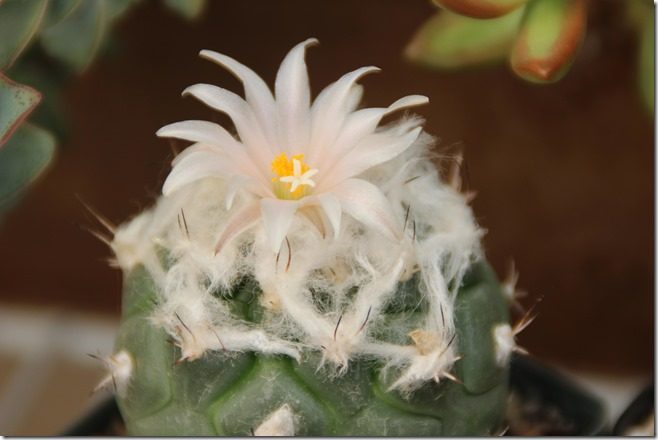 The bloom closed that night and opened again the next day. Then for the next three weeks or so it bloomed several more times. I think it may be through blooming by now.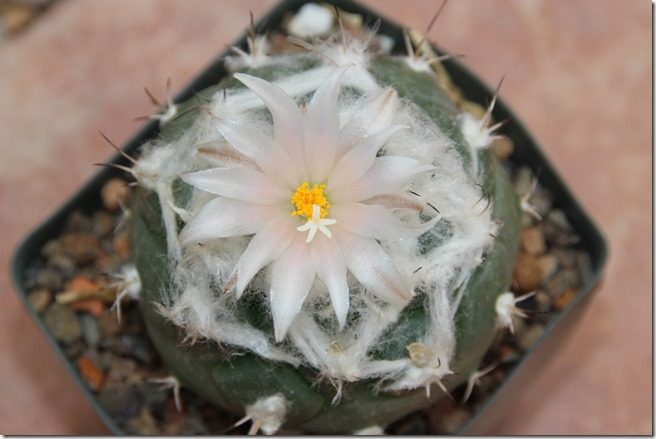 In its natural habitat, It is known to shrivel up from lack of water in the dry season to the point of flatness with the ground it's growing in, only to pop back up with the arrival of rain. Sometimes it also loses its wool and becomes naked. I hope mine doesn't do that, since I think the wool is one of its outstanding features.
I didn't measure it, but I think you can tell it is filling up more of the pot now compared to the first shot of it. But it is still a small specimen, and it will be interesting to see just how much bigger it will get-or how small it will stay.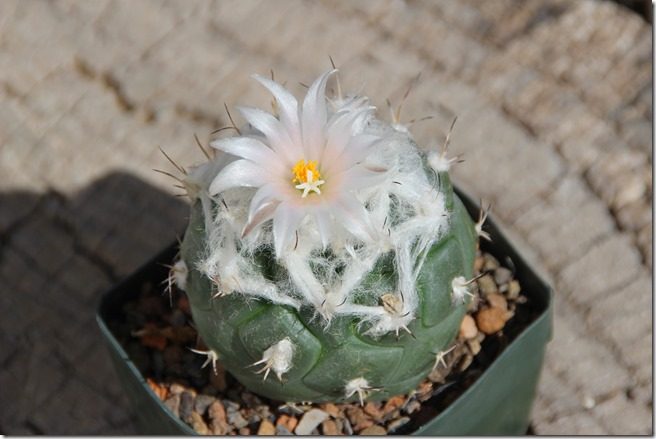 I found other varieties of turbinicarpus on the Internet, but I like mine the best.
And that's why it's always hard not to come home with one more cactus.