This cactus bloomed September 9th, and I will admit it, I can't identify it right now. It wasn't marked when I bought it, and rather than mis-identify it, I will leave it unmarked. But I thought it would be a nice spot of color, considering the current dead grass, the sometimes overcast skies, the layers of brown leaves, which I really kind of like. I know everything is all spiffy with the glow of Christmas lights, but cactus have their own spiffy contribution. And this was the first time it had bloomed for me.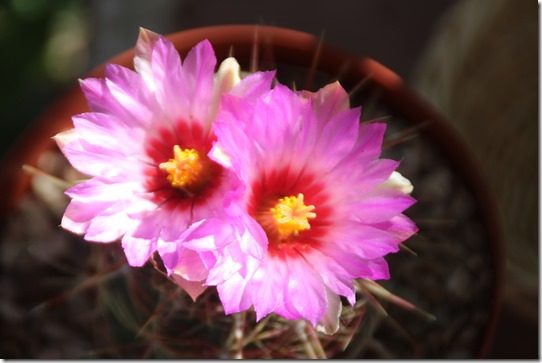 This is the cactus without the flower. Note the multicolor of the spines.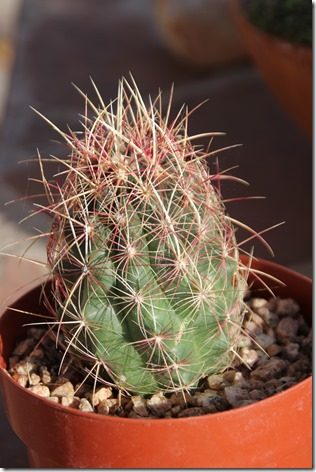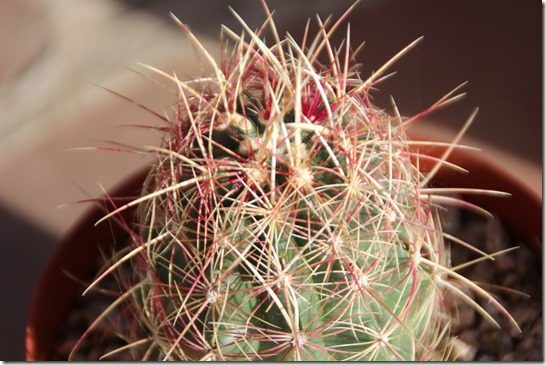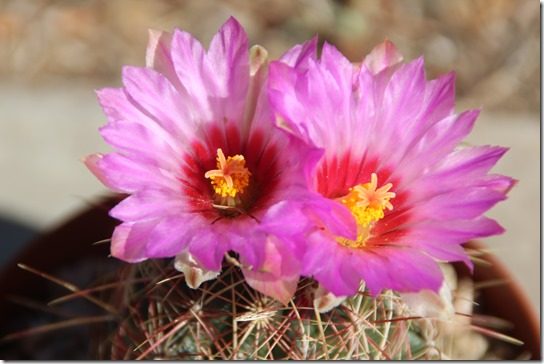 So Merry Christmas. And Happy New Year.