I know I am a bit late-ha! that's an understatement-getting this story out there, but here it is. The powers that be, pictured here,  decided it was time for another blow-out, so on August 8th at the Fort Bend County Fairgrounds, they did it again; invited classes from 1959 to1960 to party with the Triumphs, minus BJ Thomas this year, and check in with old friends one more time.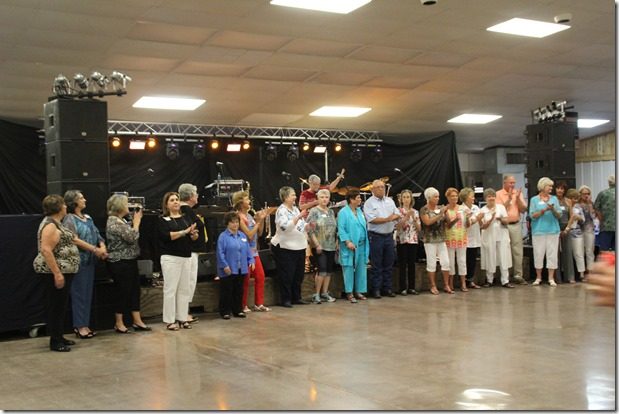 Bill sat this one out, so Carol Hausler and I were scheduled to go. Alas, Carol wound up sick and was needed to help sister Sandi, so I wound up going solo. Had a good time and took yet more pictures; mostly pictures of our class, '64. This time I will put the monkey on your back-see if you can identify them on your own this time. Get out the old magnifying glass and read those name tags. Here we go: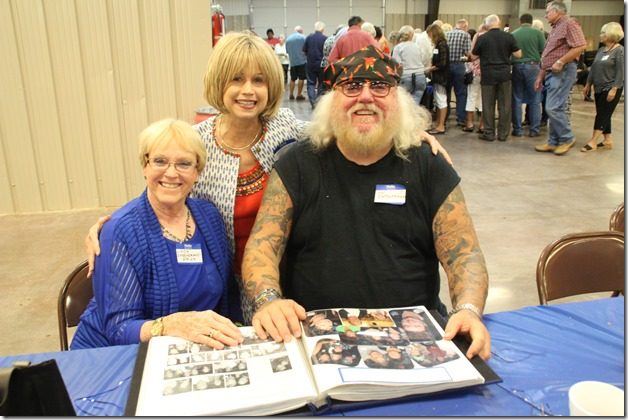 Okay, I'll give you a hint on this one: Lonnie brought his sister this year. But you should know the smiley face behind them.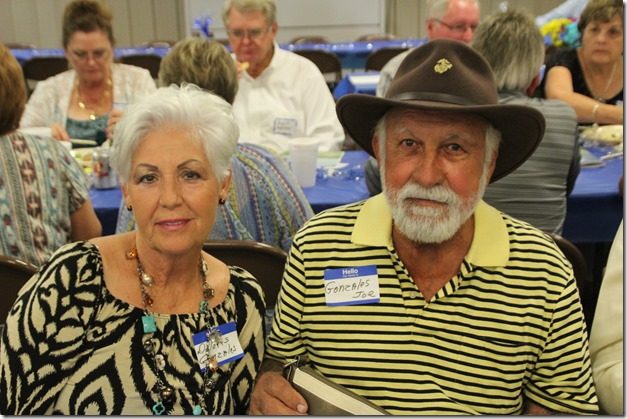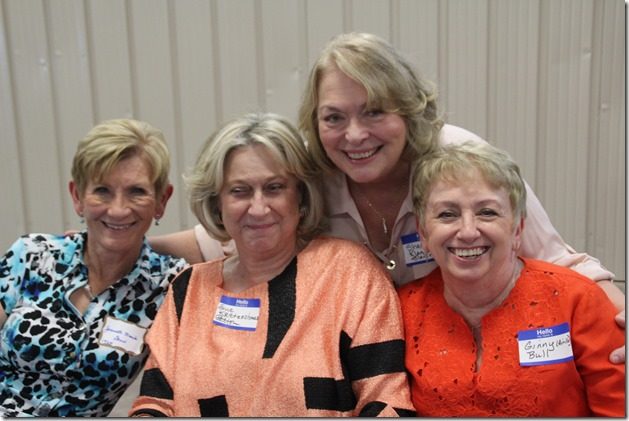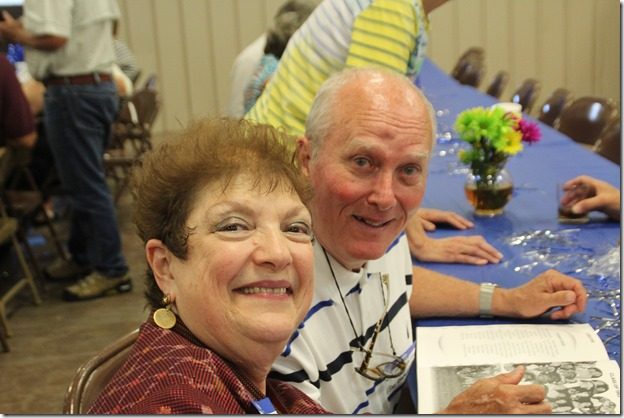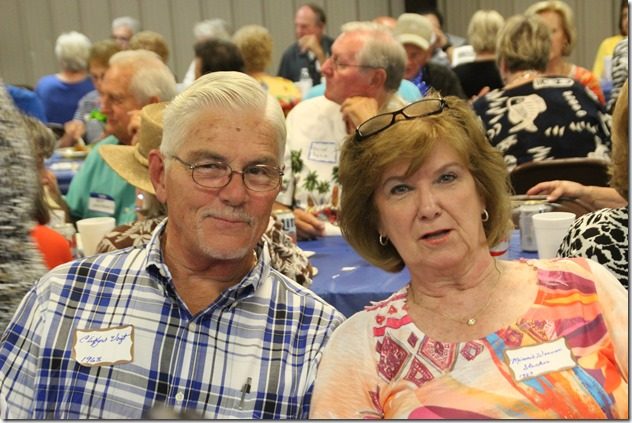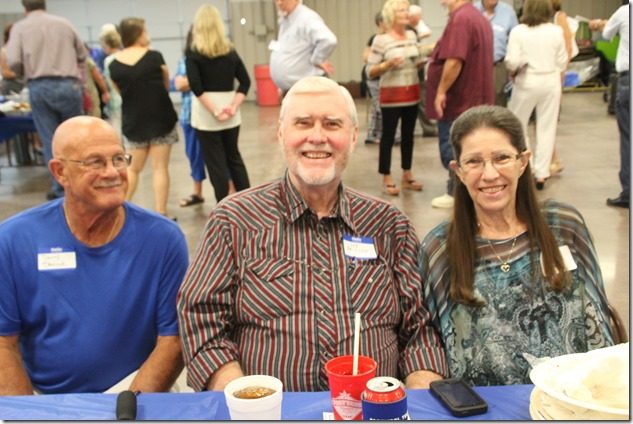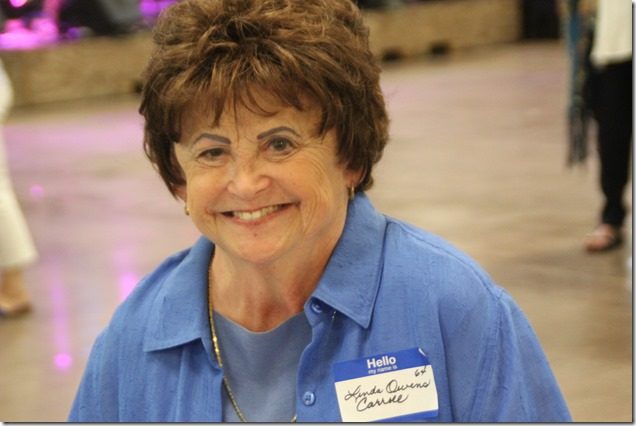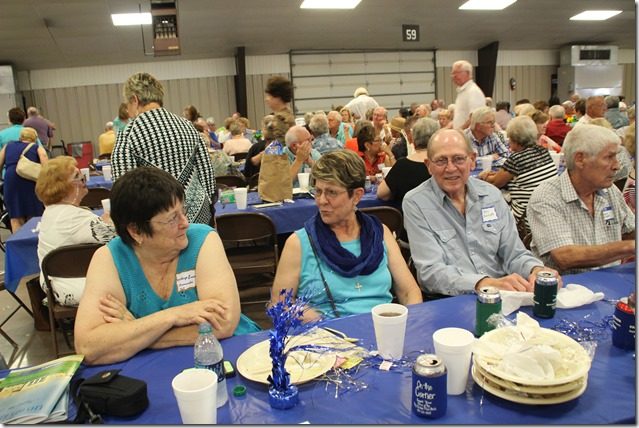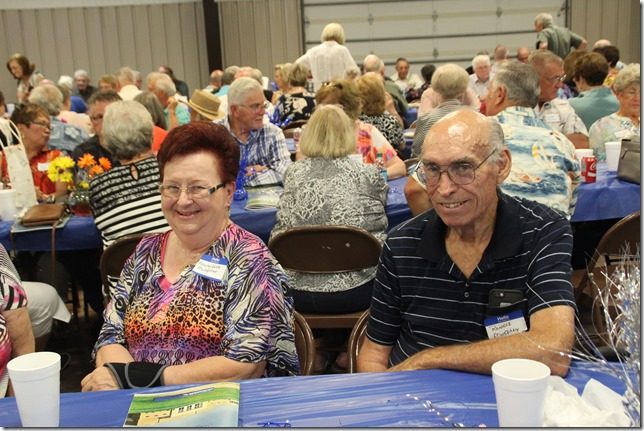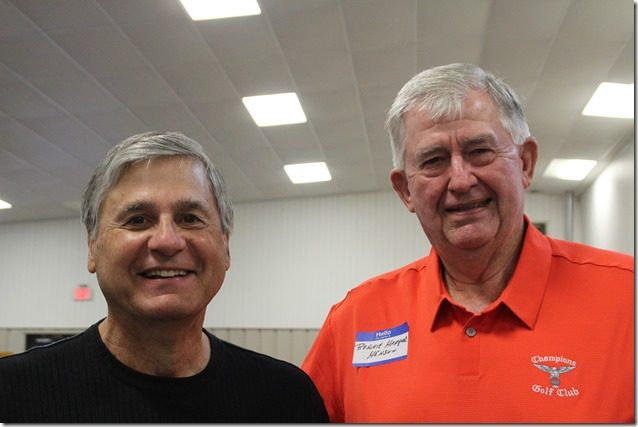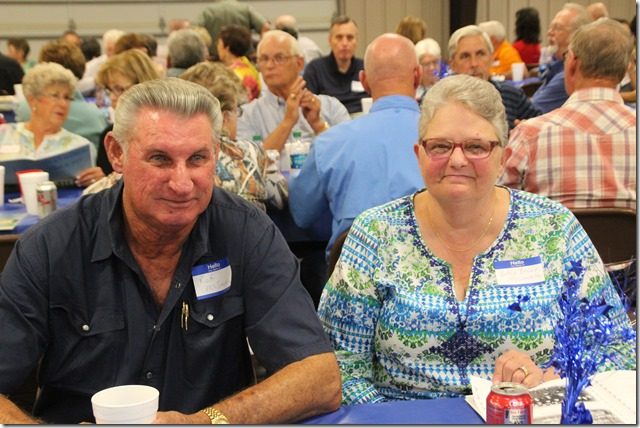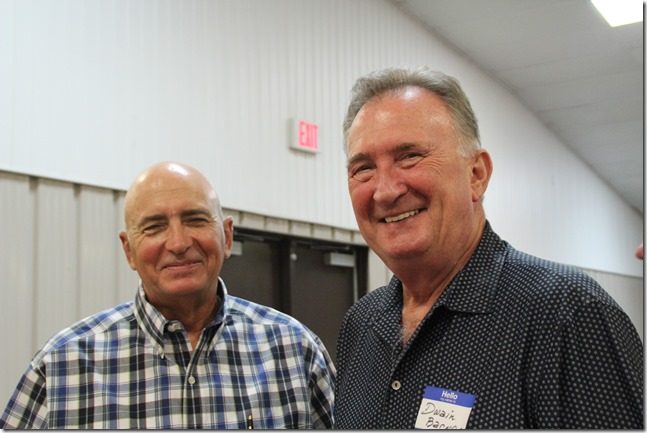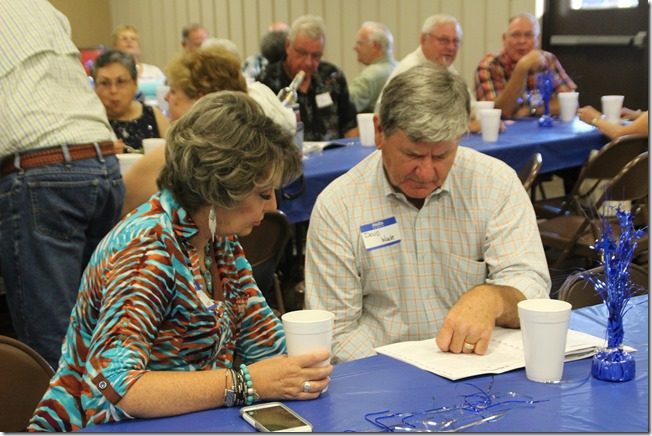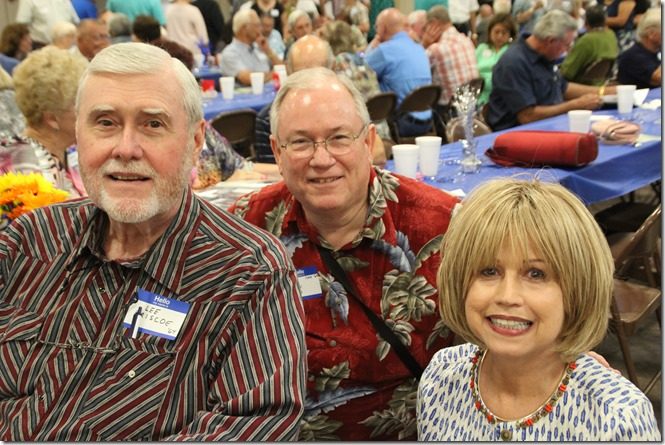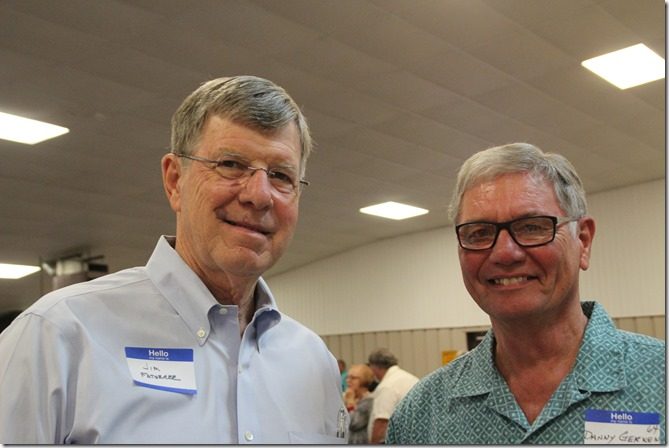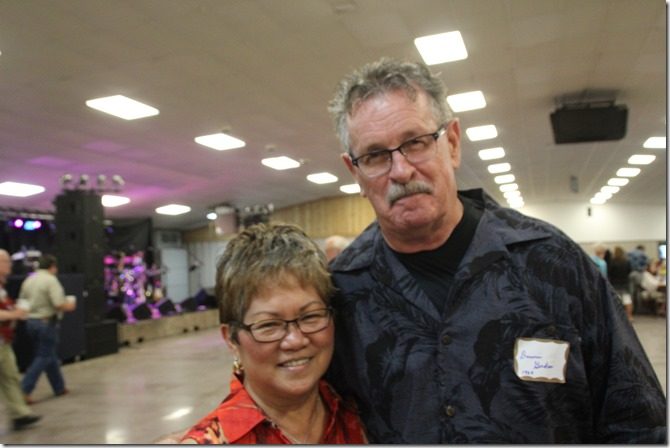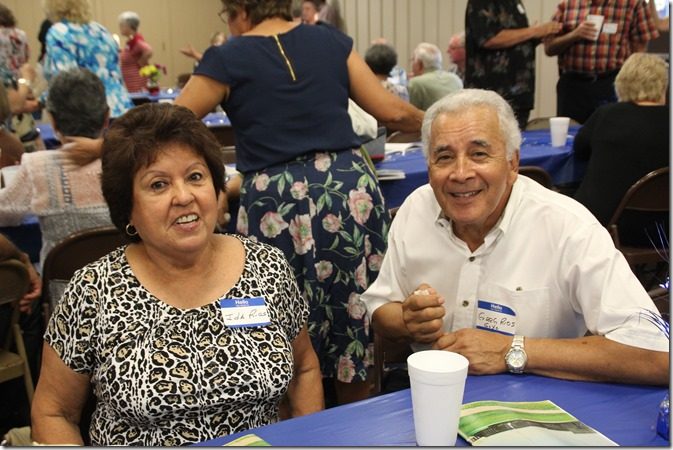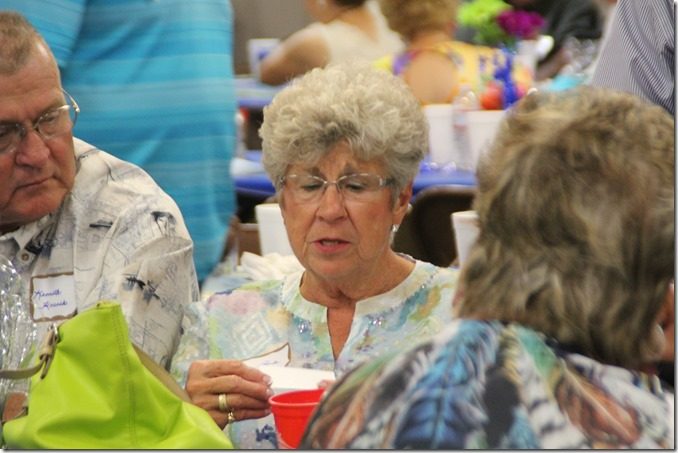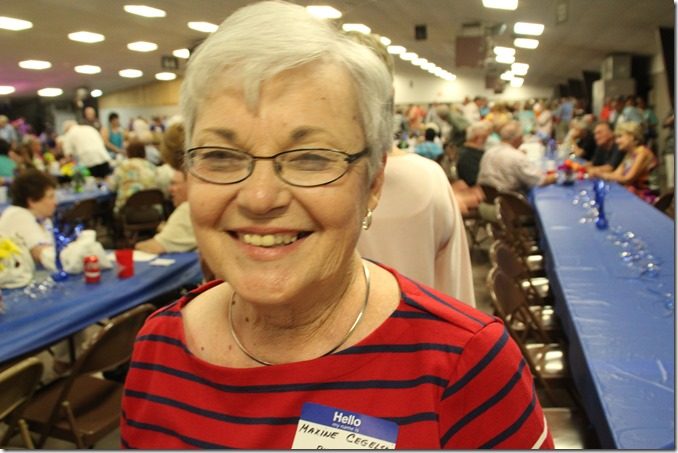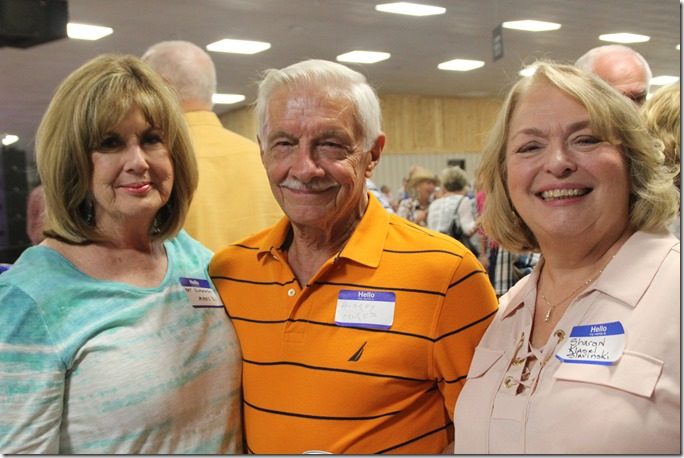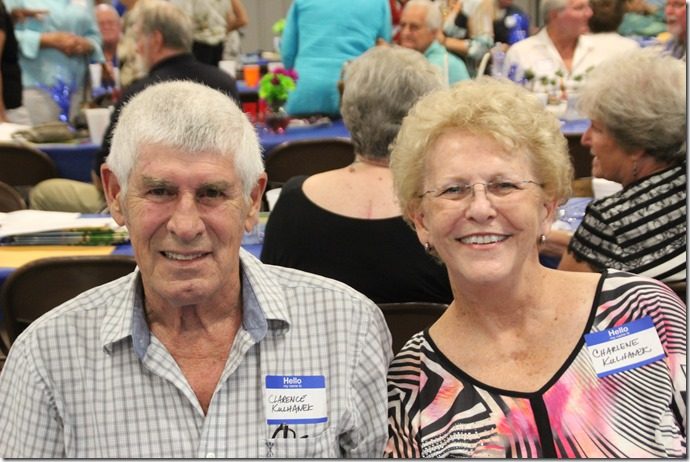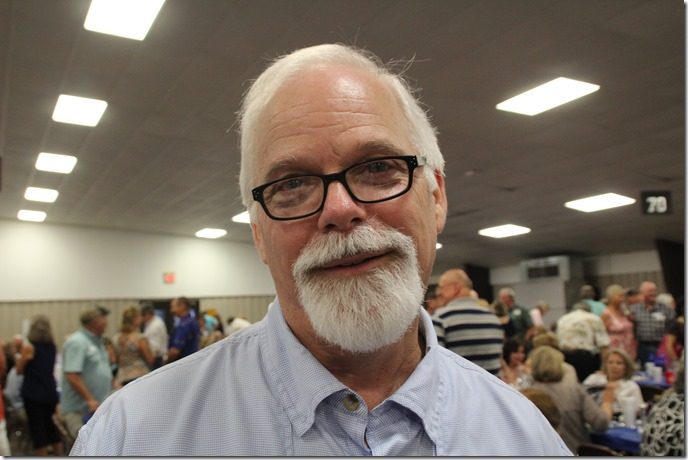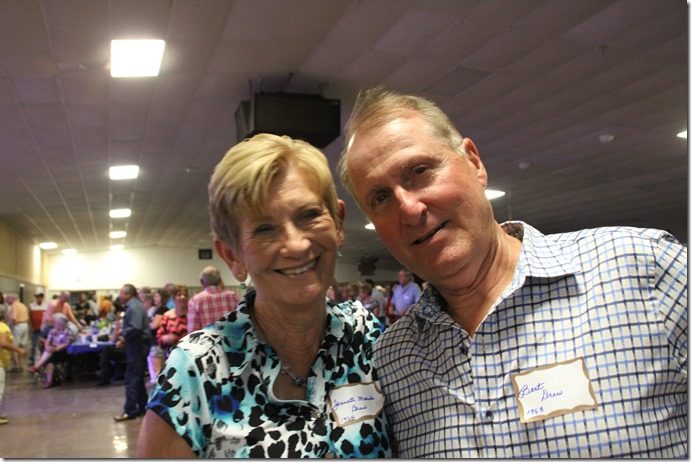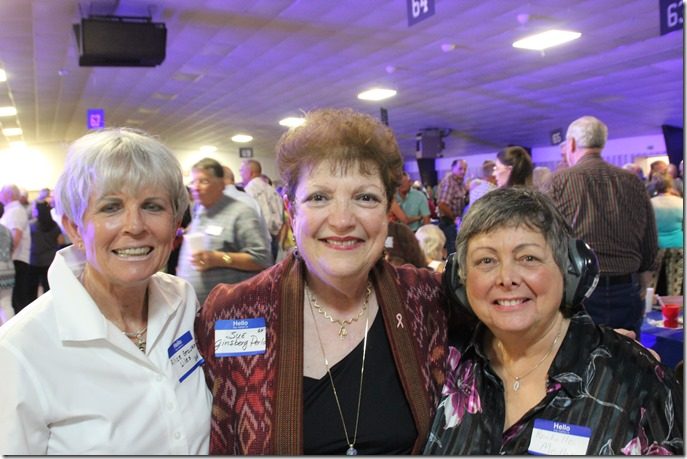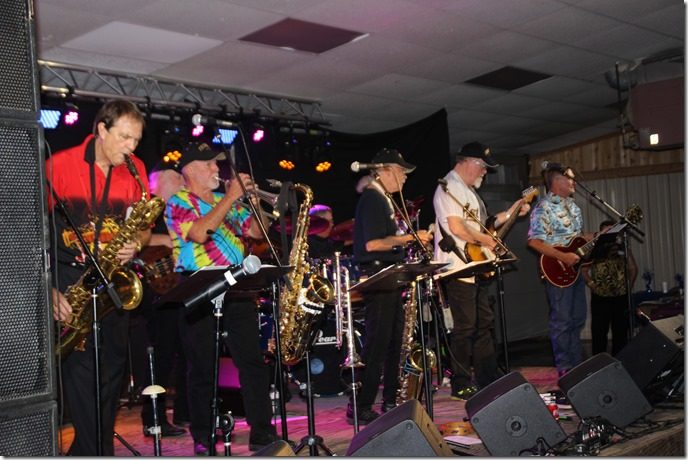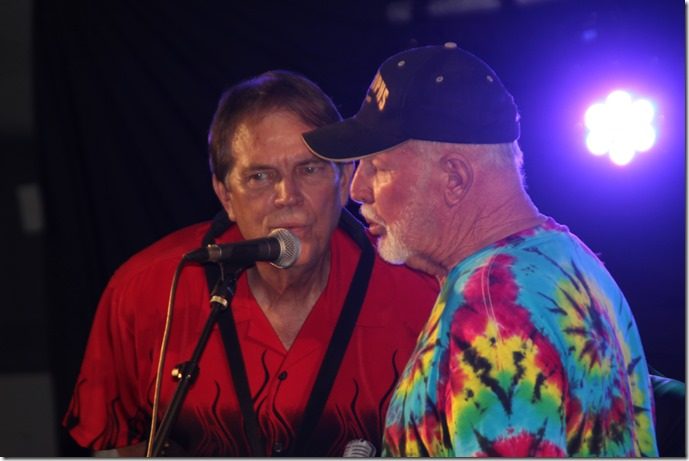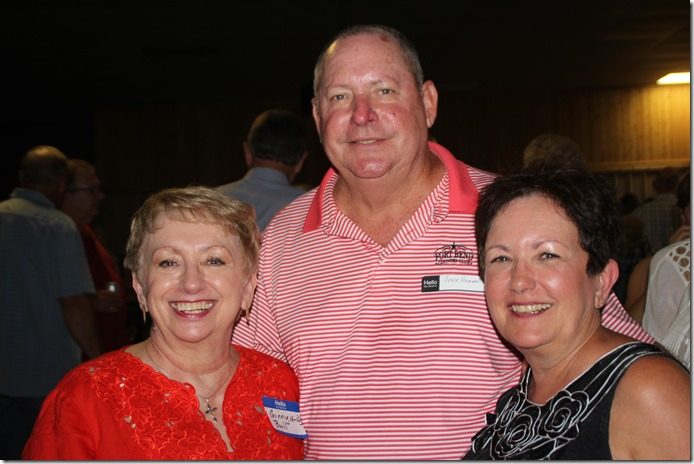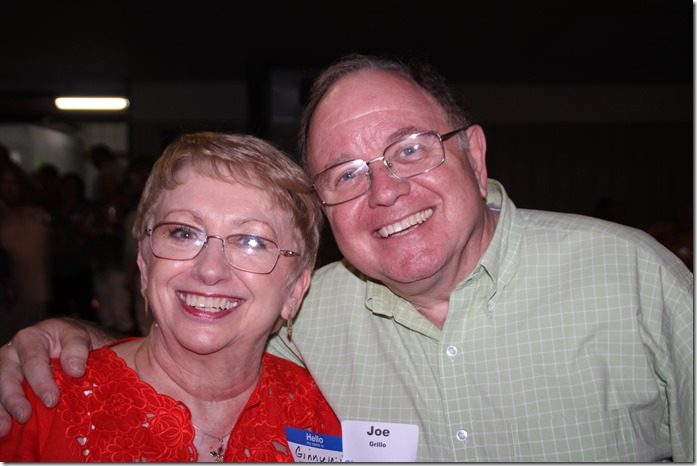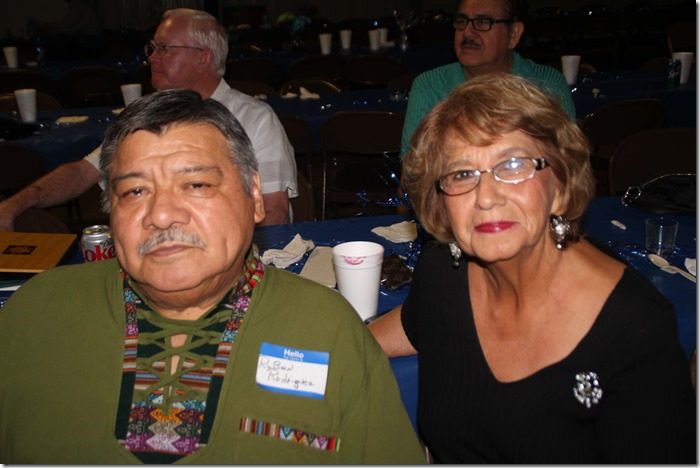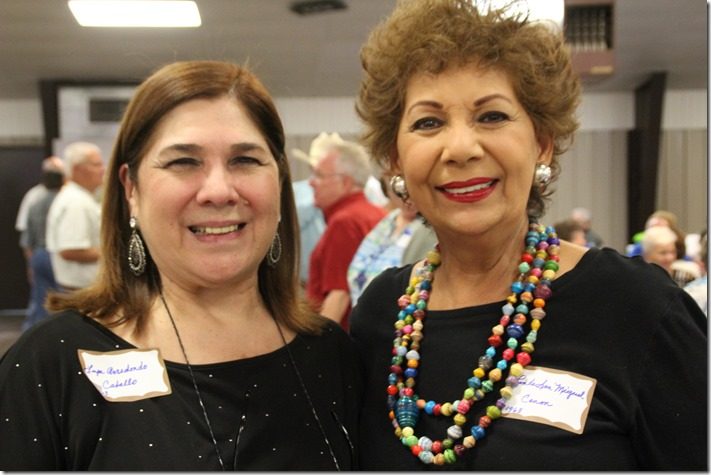 Even though the crowd thinned out after the band took a break, the Triumphs played till midnight to a handful of people. As I recall, the class of '64 was represented by Sharon and Danny, who saved the last dance for each other, and me, taking one last picture.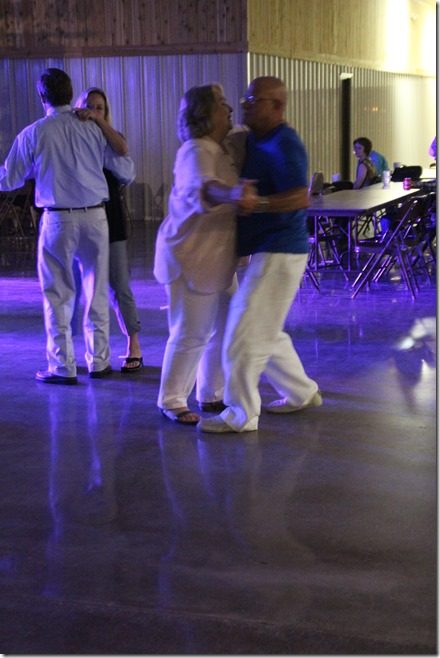 I have many more pictures that will make it into the scrapbook, but in the interest of making sure this actually was acceptable for publication, I tried to choose carefully and represent as many people as I could in as few pictures as I could. So if you want to see the rest of them, you will have to show up at the next reunion that I manage to attend and check out the scrapbook.
I'll be looking for you.