The Muleshoe Chamber of Commerce and Agriculture sponsored an Easter egg hunt at the Muleshoe Heritage Center Saturday.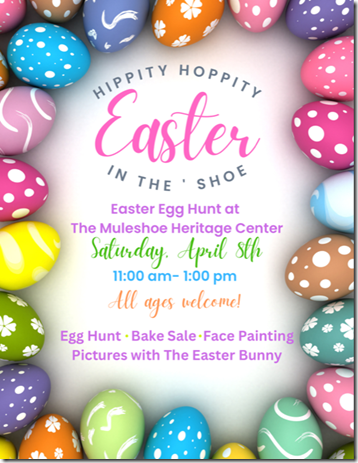 And I thought I was on time to see the rush for eggs, but boy, was I wrong! Egg hunts are over in mere minutes, so I should have gone early. I missed the mad dash to the eggs, but I did catch Julie McCamish with her bag full of brightly colored eggs filled with candies.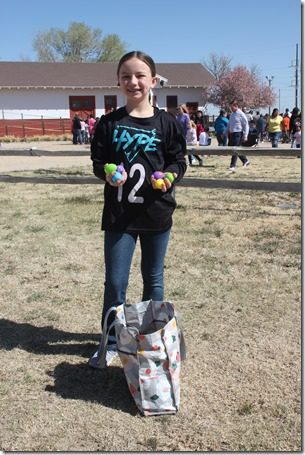 Two lines had formed; one for pictures with the Easter Bunny, aka Sharon Riegel, with Terry Brewster behind the camera, and another line for face-painting by D'Dee Ellis. Alas, I failed to get the names of the kids with the Easter bunny, but Ryker Claborn and Emma Cevallos had their faces painted.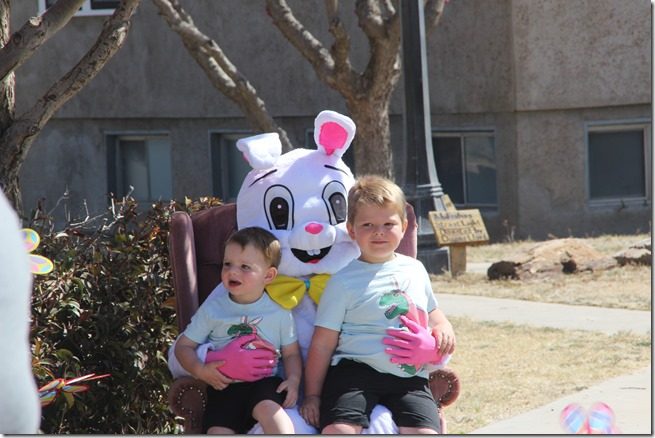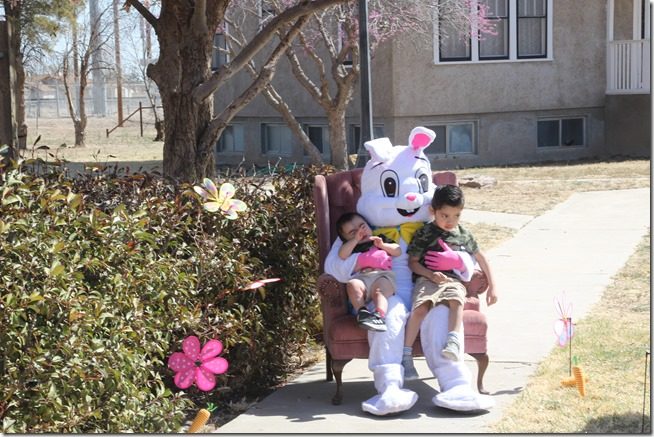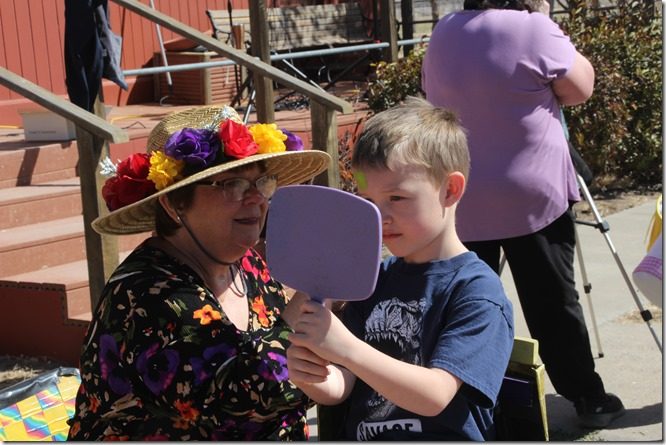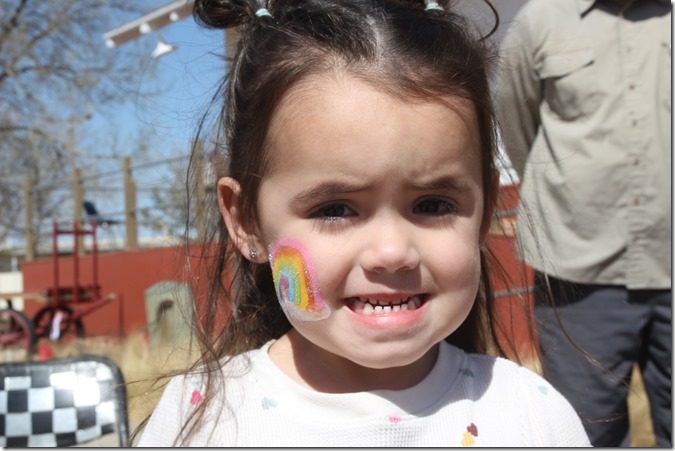 Chris and Gina Mardis manned the bake sale, a fund-raising project of the Heritage Foundation. The baked goods disappeared apparently about as fast as all those eggs did.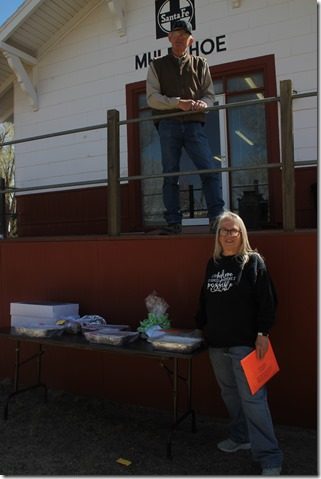 Brittany Pendley, chamber manager, shouted out questions for the kids, and sometimes the adults, if they could run up the ramp and be the first to answer correctly. The prize was a Coke.
The weather was agreeable; the eggs disappeared; the activities were fun; the crowd was patient. It was a successful day.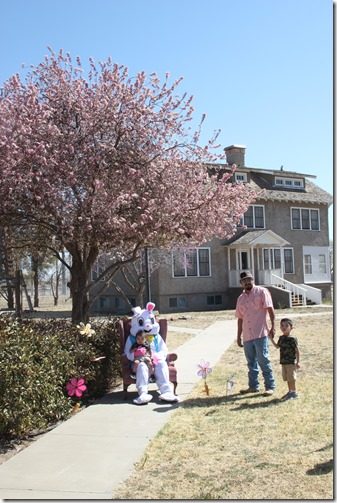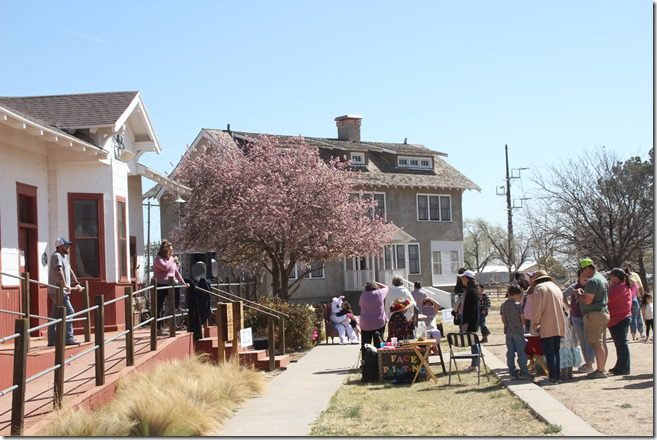 Next year I will come ahead of time.