The Muleshoe Heritage Foundation held its yearly organizational meeting Saturday night, October 10, 2021, in part to elect new board members. But what the board really wanted to do was honor Sammie Simpson for her dedication and tireless work to making the Heritage Center a first class example of preserving the history of Muleshoe and Bailey County.
The meeting was held at the Santa Fe Depot, the first building moved to the center in 1982 with restoration beginning in 1985.
As a nice crowd gathered, music was provided by Tyler Black, Joe Gear, and Terry Kemp on the back deck of the Depot.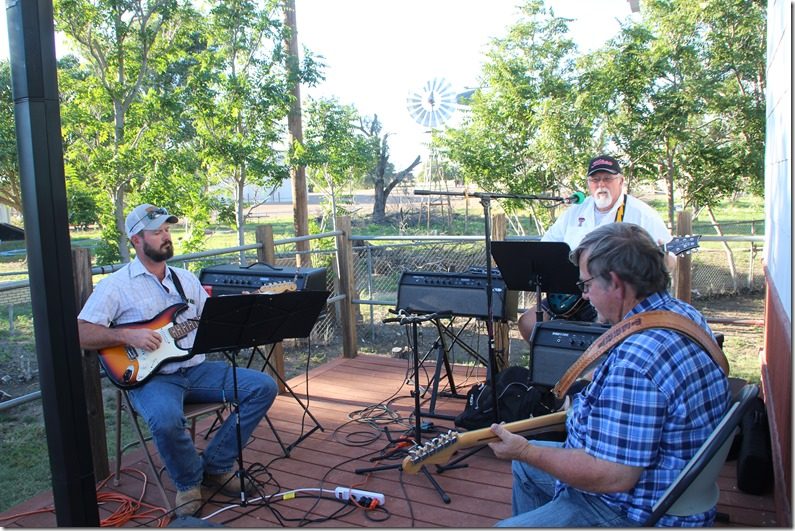 A few songs later, the meeting was held inside the Depot with Kenneth Henry, board president opening the meeting.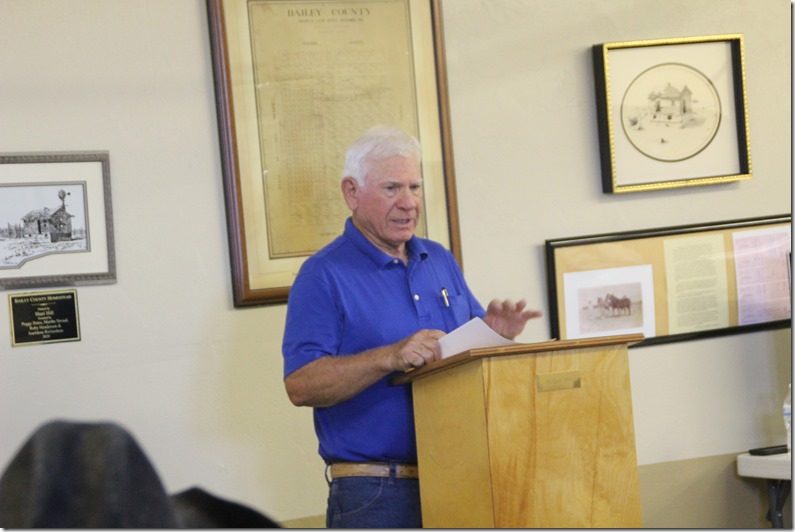 After some introductory remarks, he turned the program over to Ann McElroy, who shared an article Sammie had written in 2004 detailing the early origins of the center that were put into motion by a group of seventh grade students. From there the idea for a center took on a life of its own as historic buildings and structures were gradually added to the center.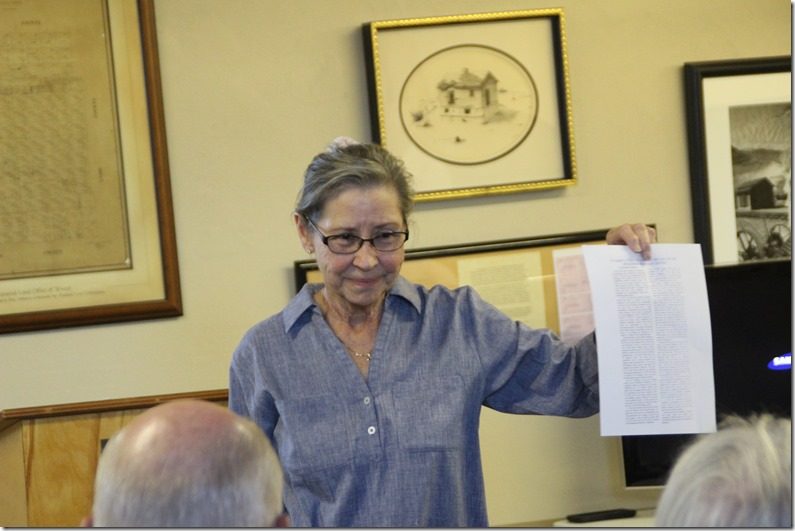 Unknown to Sammie, the board enlisted the help of Gil Rennels and Gil Lamb Advertising/Channel 6 to film a video using the 2004 article she wrote to highlight the buildings that had been added over the years with current and former board members Nick Bamert, Cliff Black, Arnold Price, Sheila Stevenson, Darlene Henry, Kenneth Henry, Ann McElroy, and Scott Miller reading her descriptions of the historical buildings as they came to the center.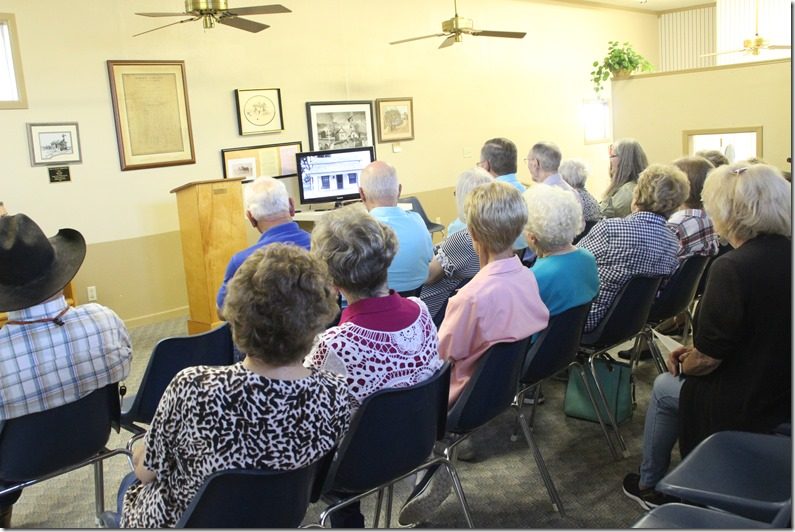 Sammie was the one who ferreted out these buildings and suggested they become a part of the center. She found them, helped come up with ways to get them moved to the center and then did her magic to get funding needed to restore them to their rightful historical glory, to gather appropriate and authentic artifacts and all, no small feat. She spent countless hours researching at Texas Tech's Special Southwest Collection Library, talking to family members connected to the buildings, and in general gathering information anywhere she could find it to make things, as Dolores Harvey said, to put things back like they were supposed to be.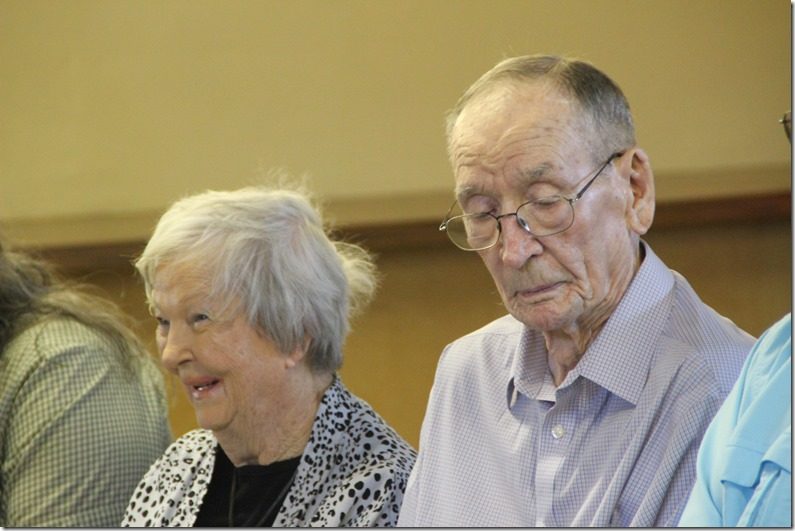 Ann said Sammie helped her apply for and receive grants to finance the ongoing maintenance and additions to the center. Ann said she did the writing and Sammie was the brains behind the work! Sheila added that she had worked with Sammie on some of the projects that involved manual labor and that Sammie could work you to death.
After sharing memories of the center and working with Sammie, Kenneth opened the meeting to nominations for two positions on the board. Vickie Burch and Ann Johnson had been previously nominated and none came from the floor, so Vickie and Ann were elected to replace Darlene Henry and Greg Byers who will rotate off the board and join Shelia Stevenson, Rhonda Myers, Jessie Montiel, Jr., Scott Miller, and Kenneth on the Heritage Center board.
After Kenneth thanked volunteer workers, businesses and individuals who made monetary donations to the center, cake was served to all and the visiting commenced.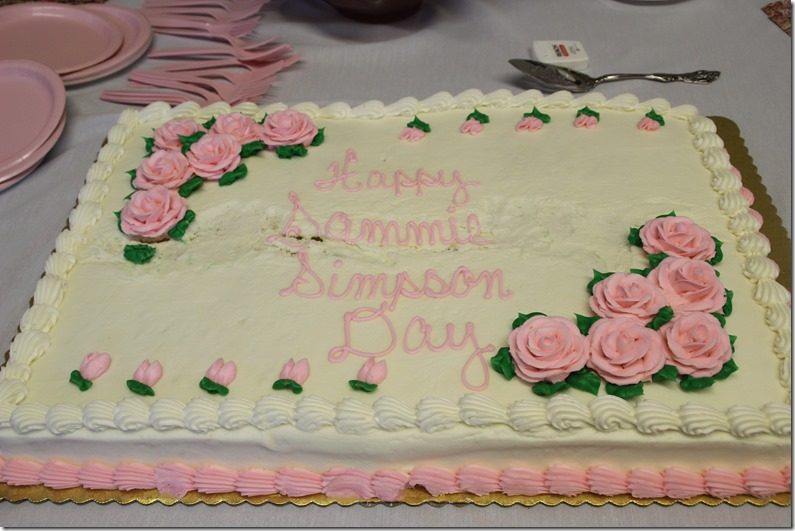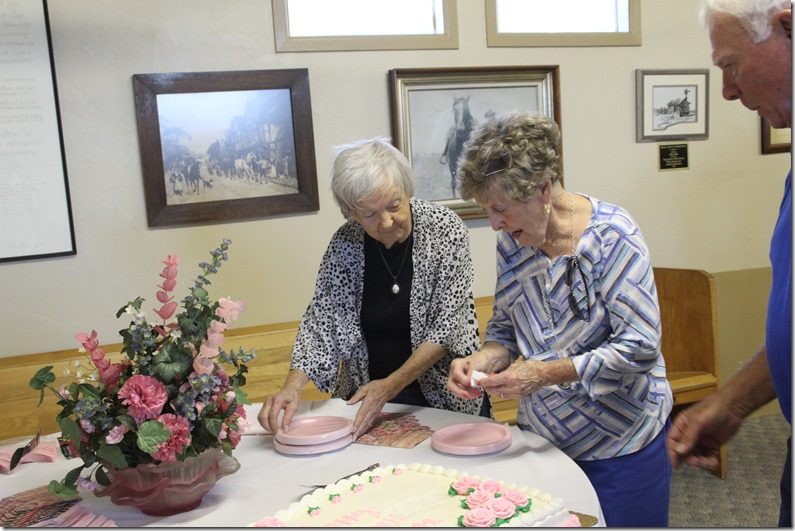 Sammie was accompanied to the event by her daughter Saundra Pool from Clovis, her husband Ted, son Dan from Maple, niece Debbie Hobgood from Lubbock, and Saundra's husband, Wesley, not pictured here. Her younger son James was unable to make the trip as this is the busy time for his corn maze in Shallowater.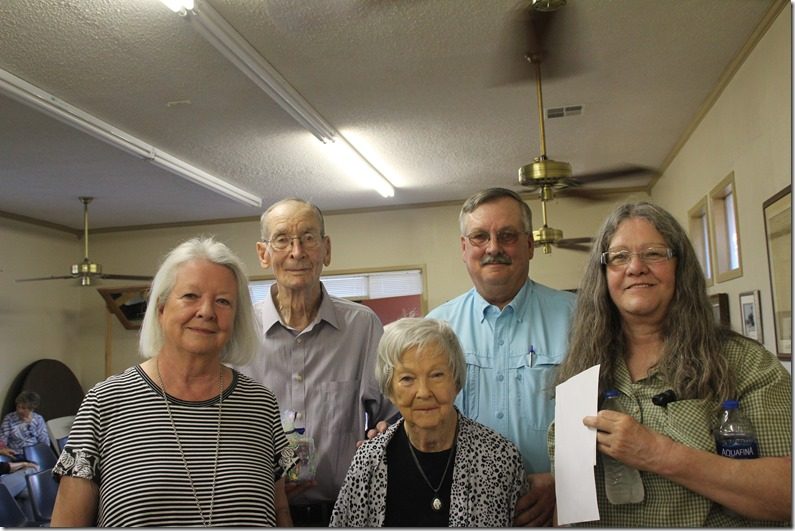 Debbie, pictured here with Ann McElroy, made the comment that it was Sammie that got her interested in history as a child and how that has stayed with her. HIstory, it seems, has always been a part of Sammie's life.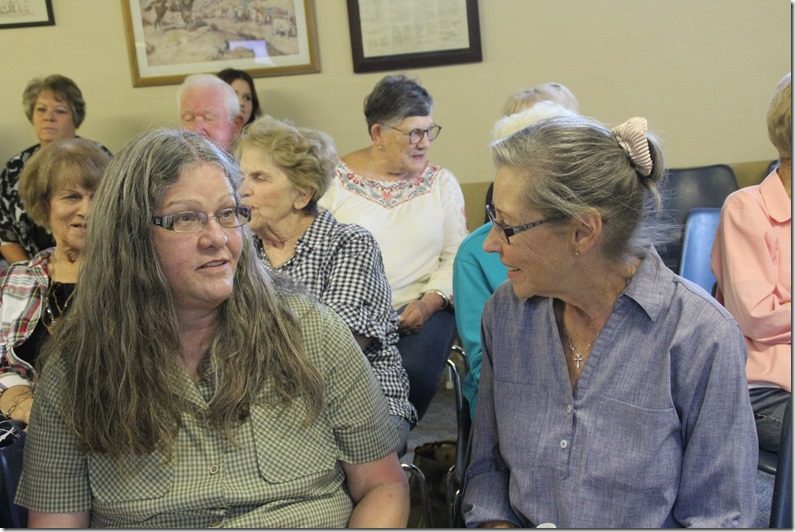 Sammie and Ted farmed cotton and grain sorghum on the farm in Goodland after Ted returned from serving in the Navy in 1955. The three children all graduated from the Three Way School District and have remained reasonably close to home. Dan smiled when he told me they had an ideal childhood with great parents and were raised a little differently than a lot of folks. They grew up with no television, read a lot of books, and were influenced by both parents' love of history.
Kenneth said more than once that the Heritage Center wouldn't be the state recognized historical treasure that it has become without Sammie's hard work, love of history, and dedication to the cause, which is the reason for proclaiming this day Sammie Simpson Day.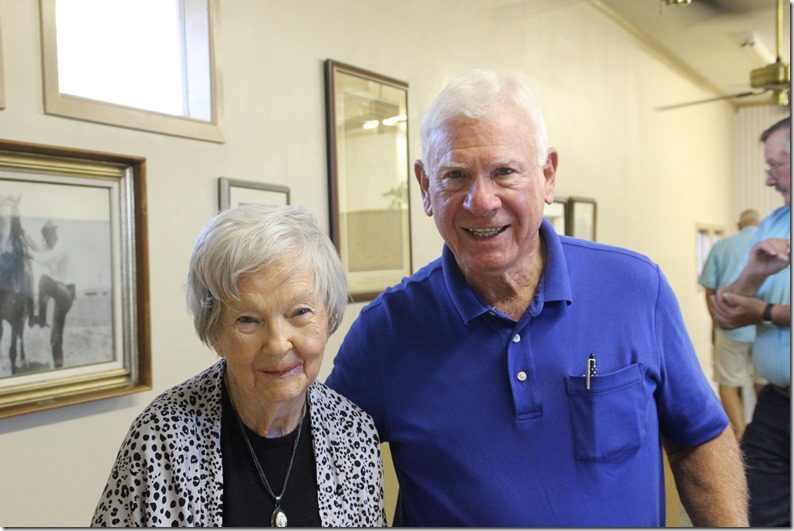 Here's to you, Sammie. You are a Muleshoe treasure.
Thanks to Dan Simpson, Ann McElroy, and Kenneth Henry for their help with this story. For more information on the Heritage Center and how you can serve, contact Kenneth Henry or any of the board members mentioned in the story.