The Muleshoe Heritage Center was looking good after some major painting and repair, so Kenneth Henry and the Muleshoe Heritage Foundation board held an open house Saturday, August 21st, to show off how great everything looks. And the houses and grounds were definitely worth showing off! A nice crowd gathered for an evening of music, food, tours of the houses, face-painting, and prizes.
United Supermarket provided hot dogs, the Chamber of Commerce had iced-down bottled water, and volunteers graciously provided homemade ice cream, brownies, and other sweets that could be enjoyed as a way of saying thank you for monetary donations given to the foundation by visitors at the event.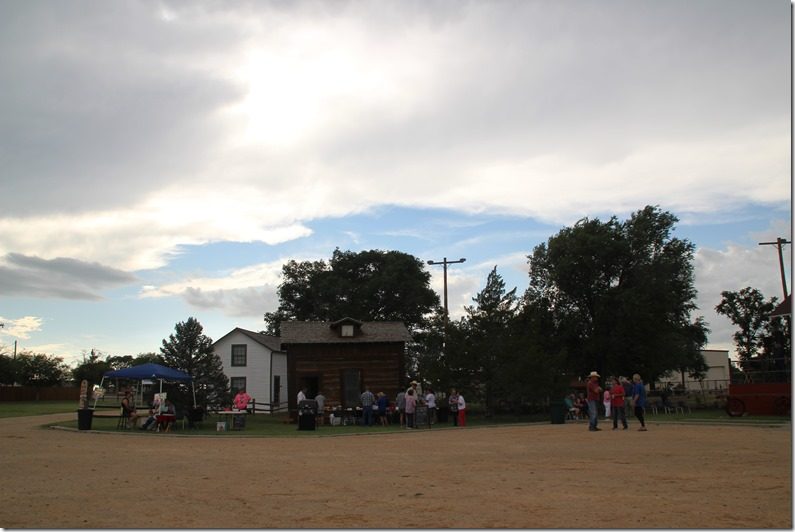 Gage Brockman, who grew up in Lazbuddie before the family moved to Shallowater, sang and played his guitar for the crowd.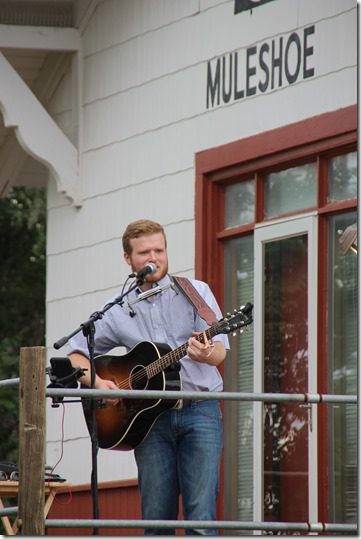 Later, Curtis Shelburne provided more music.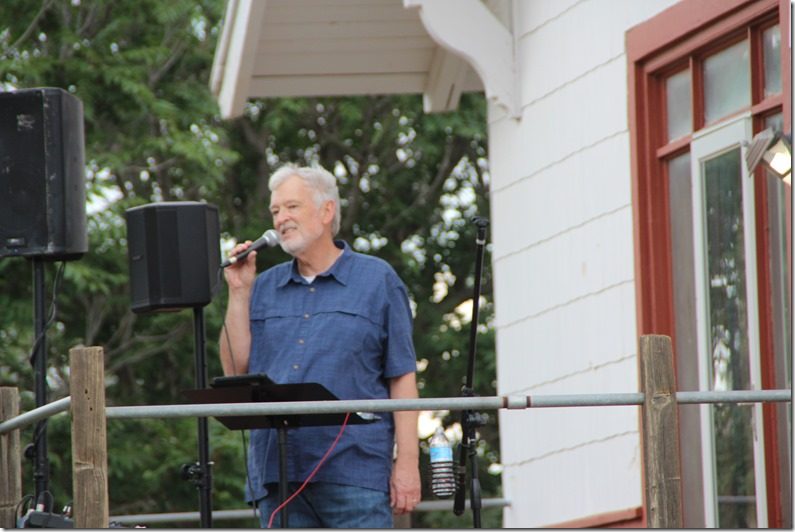 D'Dee Ellis, shown here with MaKencie Sturdivant, provided face painting. Models could make donations for D'Dee's art work, which she then donated to the Heritage Foundation.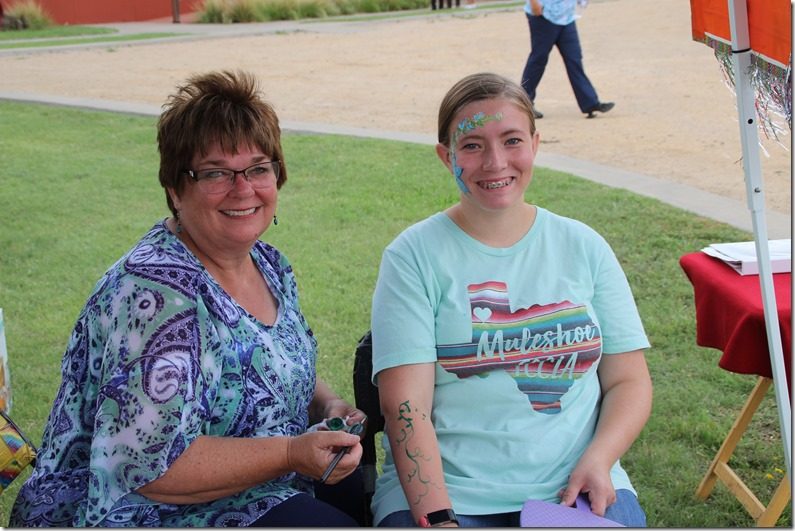 Presley Miller had her face painted. If I had had my face decorated, I would be tempted to not wash my face or shampoo hair for a few days to preserve the artwork!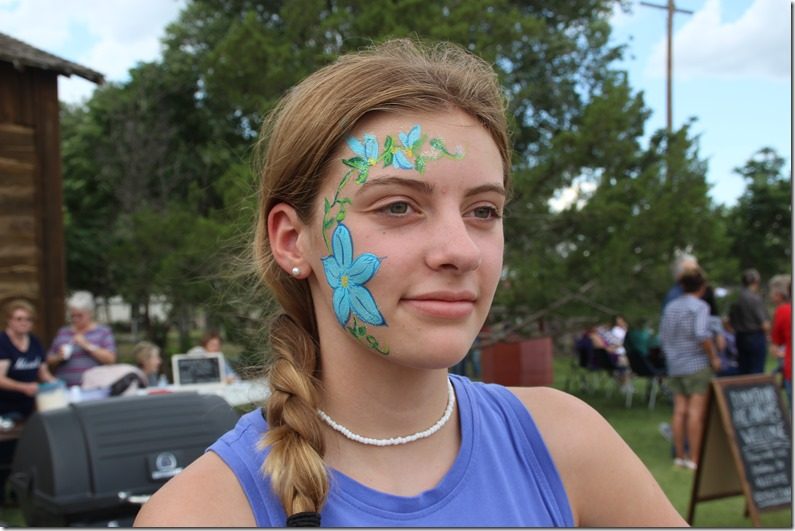 Higginbotham's donated a grill and ice cream maker for the event. Chances to win these items could be bought for $2.00 each or twenty for $20.00, money that went into the foundation's coffers for future work on the center. I bought tickets, but, alas, Adena Johnson won the grill and Val McCamish went home with the ice cream freezer, darn it! And the cow train provided by David Lawrence and Michael Lawrence was on hand to give the kids rides around the center.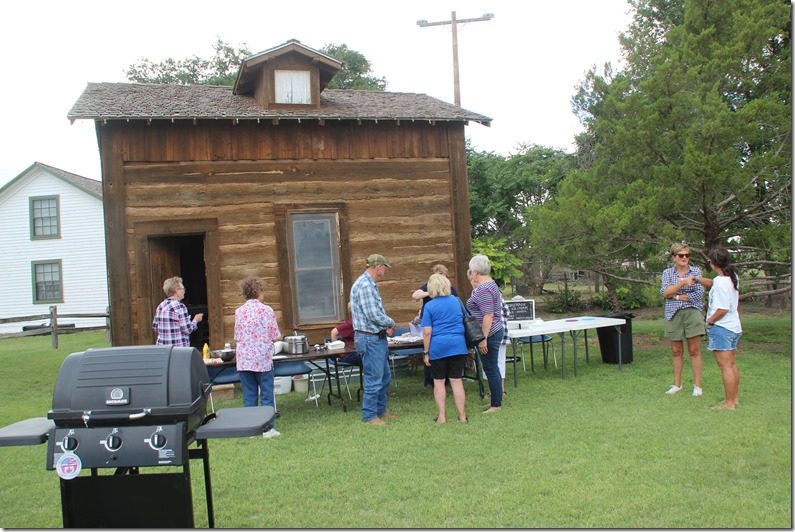 Board members Sheila Stevenson, Vice President; Kenneth Henry, President; Rhonda Myers, Treasurer; Darlene Henry, Secretary, and Jessie Montiel, Jr., Scott Miller, and Greg Byers were on hand to visit, talk about the houses on display, and give tours of those houses that document some of the early history of Bailey County and Muleshoe. Sheila was also selling the Trails and Tales of Bailey County, the first 70 years, a book chocked full of more history of the area. This book can also be purchased at the foundation's office.
The Heritage Center provides a wealth of historical insight into life in the early days of Muleshoe. I fear we tend to take it for granted and don't visit as often as we could, or support the center and the efforts oi the board and the work they do to keep the structures in good repair. The Heritage Foundation's annual board meeting will be announced soon and held later this month, September, which will be an excellent time to learn more about what goes on to keep the center open.
New board members will be elected at this meeting, so watch for the date and think about attending the meeting. Who knows? You could become one of those new members. Or simply be there to appreciate and support the center.
Thanks to Kenneth Henry, Sheila Stevenson, and Adena Johnson for their help with this story.