We finally had snow! Since we have had precious little rain or snow all through 2020, this two and a half inches of snow at our house were more than welcome. There was no pretty sky for a backdrop, nor unusual formations of snow caused by wind, but I did dutifully trudge out for a few pictures. Those of you here in Muleshoe could, of course, look out your window to see the same thing I took pictures of, and those of you north of us see snow all time, but what the heck- looking at something soft and white instead of barren and brown like it has been around here for way too long, might be a welcome change. Not much story to tell here; just some pretty, fluffy white stuff to see.
The geese liked it.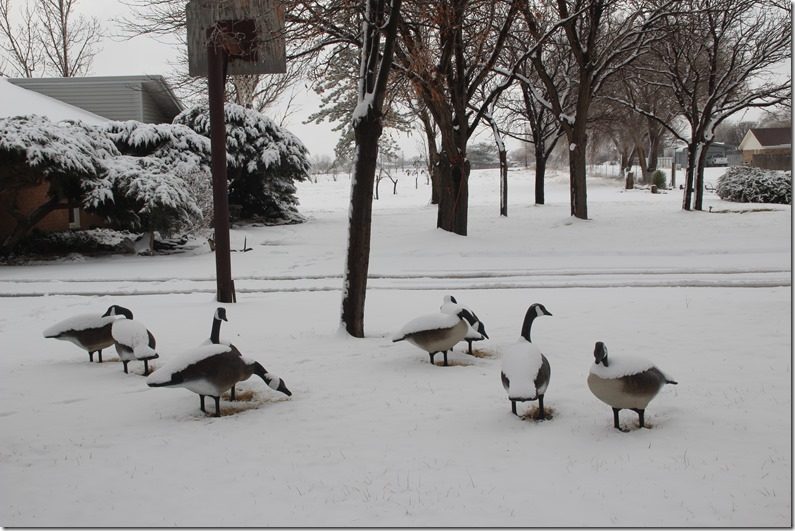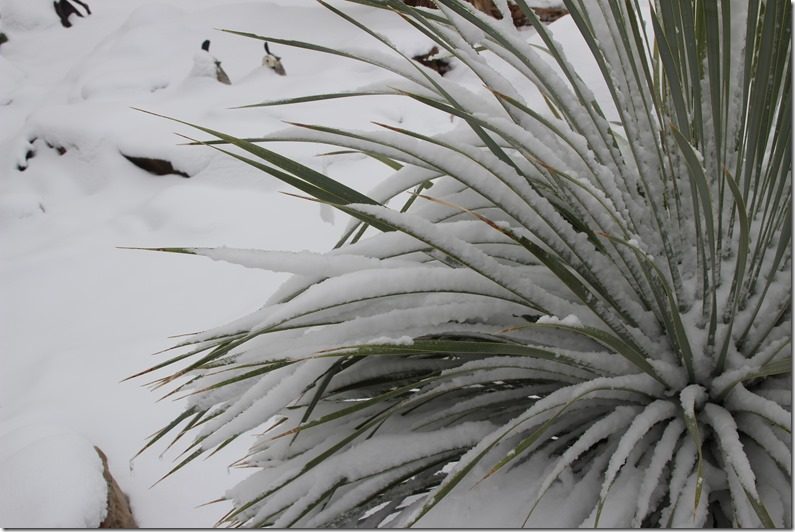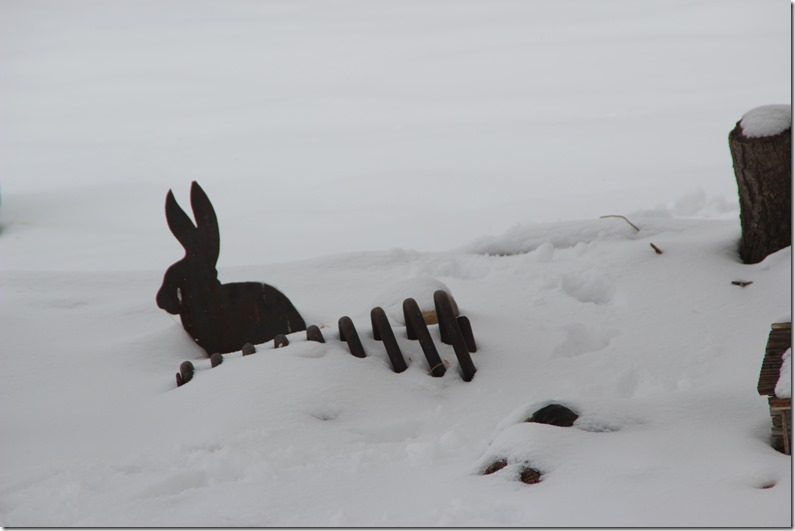 The cats didn't help this time as they were all snuggled up and didn't want to leave their warm spots; Mari wasn't allowed to come out as her one back leg has been unsteady and I didn't want her to slip and fall; Porche, however, was quite ready to get out of the house and check things out.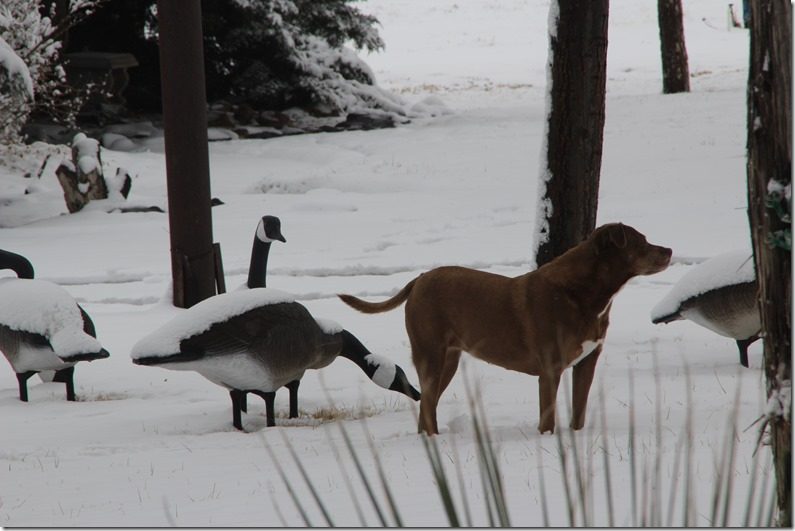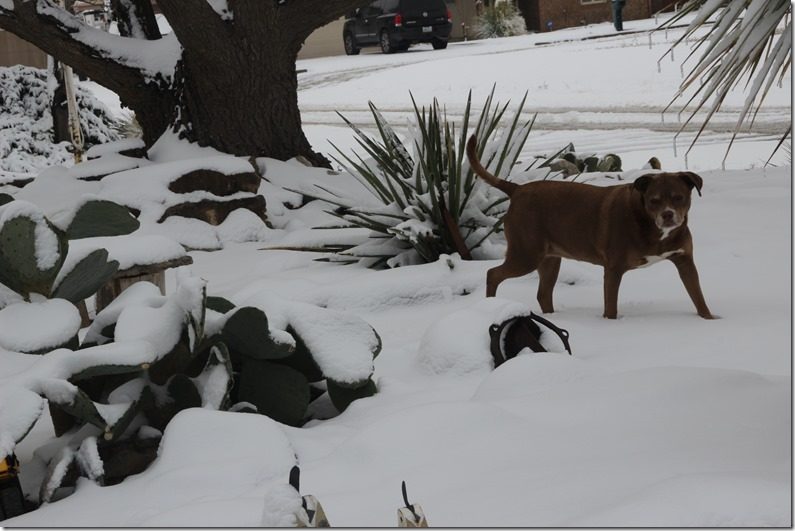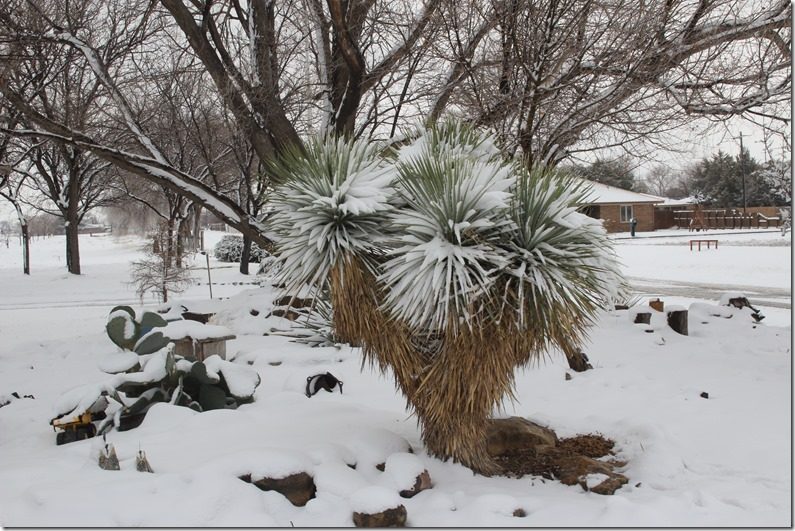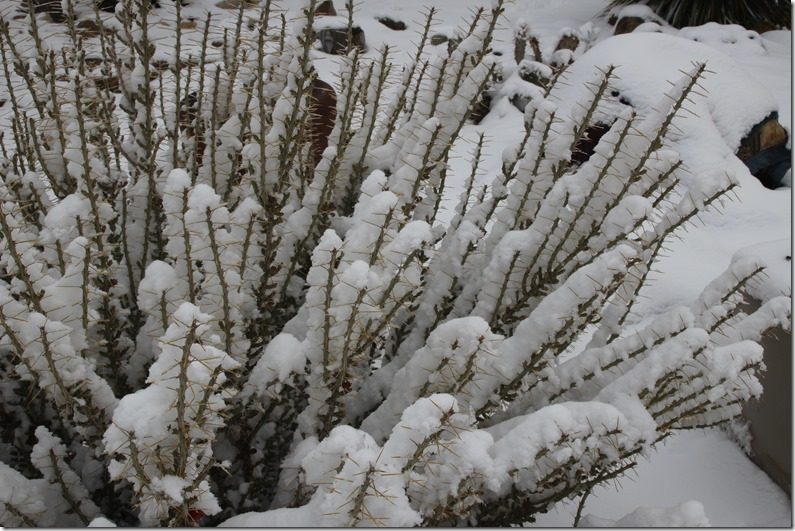 All the prickly pear is droopy and curled up from the cold, but it will straighten up when winter is over. This one doesn't look quite as sad as some of my others, but they were completely hidden by the snow now and didn't show at all.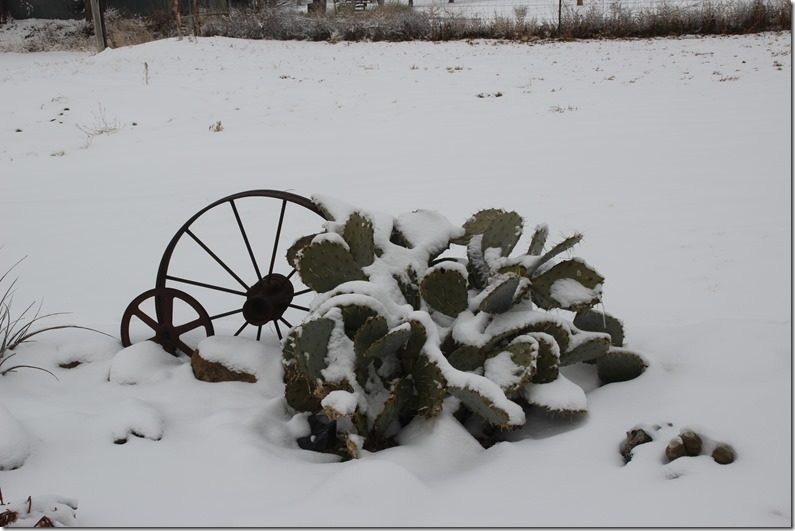 The panda doesn't mind the snow. Despite my efforts to frame the shot in such a way that none of the buckets, blankets, and other winter protection were visible in the picture, if you look carefully, you can pick out a couple of gallon green bean cans upside down over cactus. Oh, well.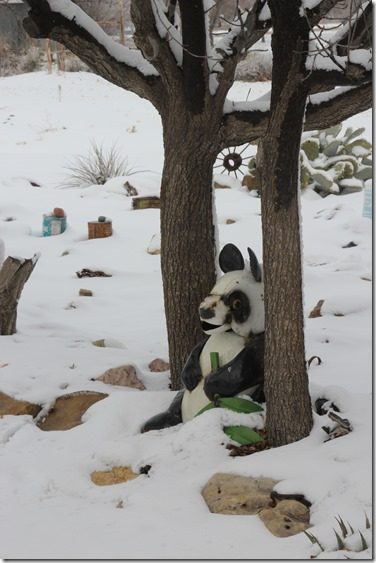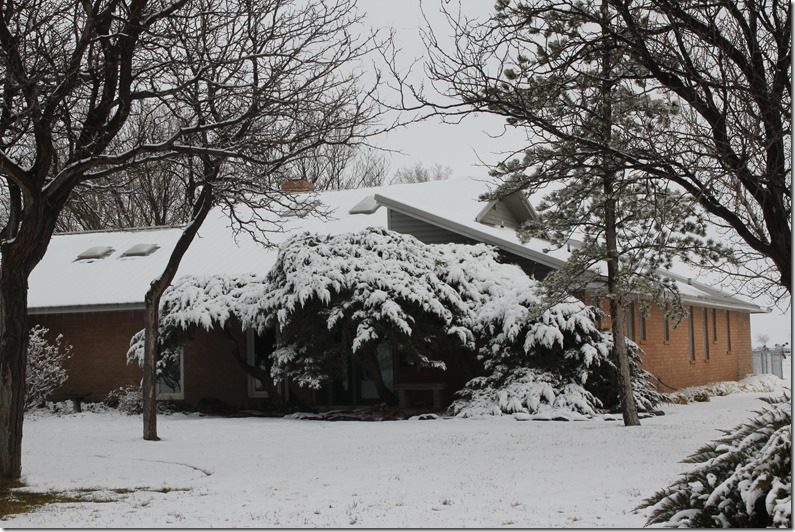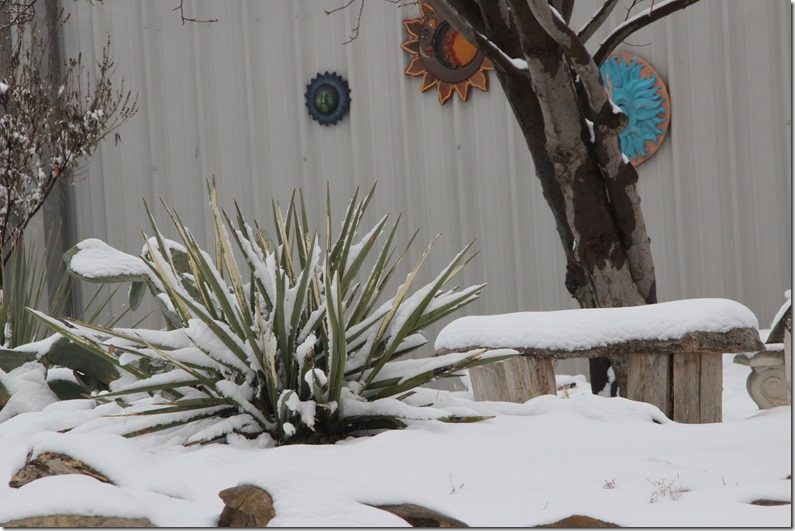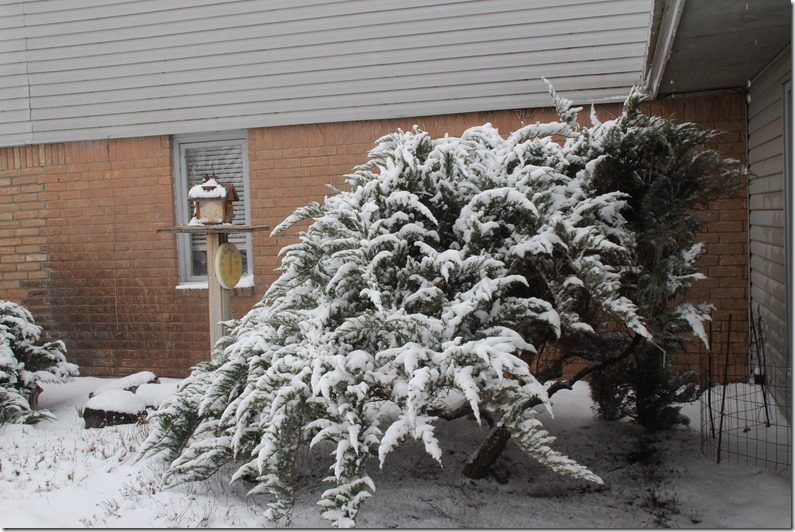 After I came in, I watched this bird feeder from my window and took some shots from inside. The birds didn't seem to mind the cold and were happy for a snack.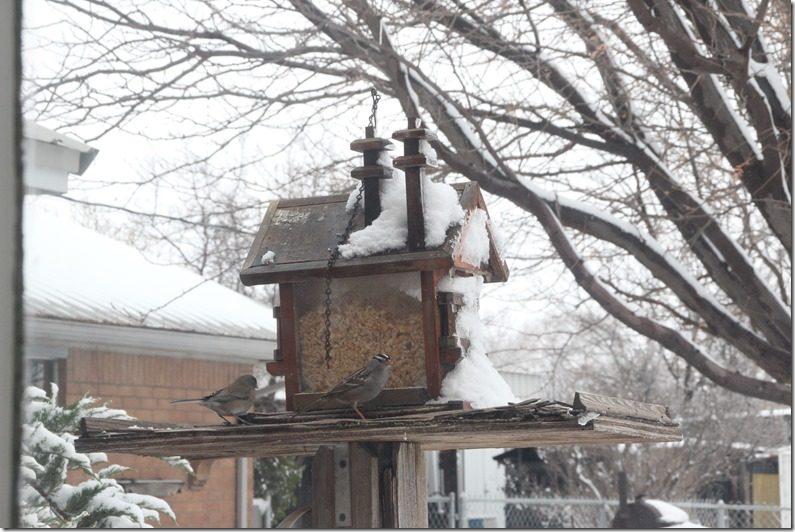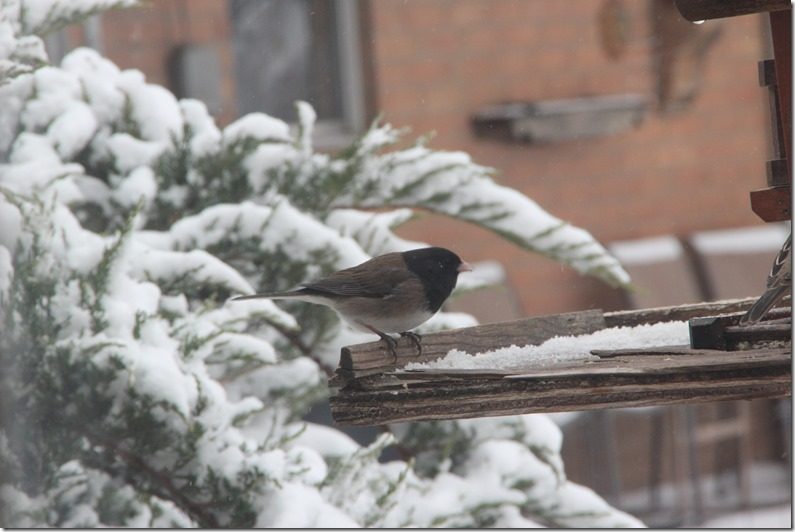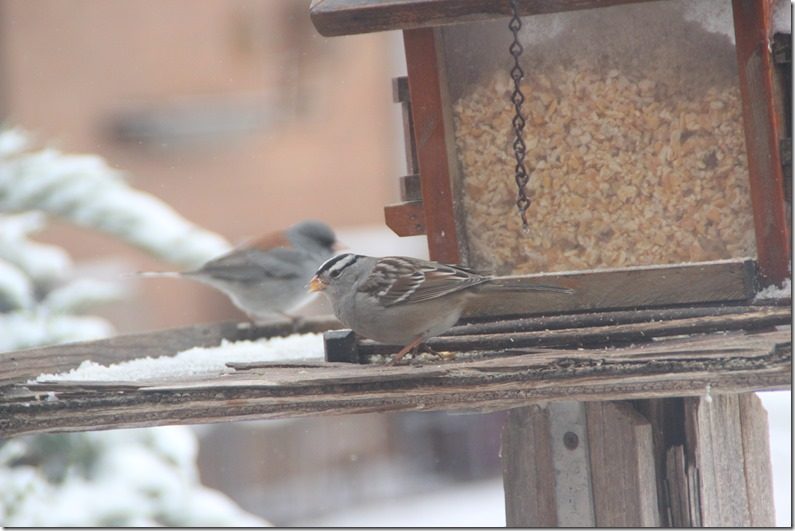 Snow for some of you is not news; I realize that. But for us it was a welcome respite from the dreary brown of winter.
Stay warm.