You may like fruitcake; we don't, particularly. So a Christmas tradition at our house is Sito's pecan cake instead.
Sito was my aunt, Mother's sister, whose real name was Gladys Tate Drum Gearheart. Have no idea where we nieces and nephews came up with Sito, and those who would know the story are gone now. Mother always called her Sis, so maybe we made that Sito instead of Sis.
That mystery will never be solved, but Sito lives on in our memories, and she is definitely remembered at Christmastime when we enjoy her pecan cake. Mother shared the recipe with me, which I didn't try in our early marriage; didn't need to because she would make it. As time went on, it was my turn to make the cake, and after a few learning experiences with the recipe, now I can whip one right out with no problems. Well, if you don't count that I still have trouble getting it out of a Bundt pan in one piece, which Mother could do with ease.
I did a little research on fruitcakes and discovered they date back to ancient Rome, but really didn't sound much like what we call fruitcake today. And it seems lots of countries have their own versions of fruitcake which don't necessarily sound like what we call fruitcake, either. Most do have alcohol of some kind in them, which is one reason they have such a long shelf life, years even. One was discovered in 2017 that was 106 years old and was described as in "excellent " condition and "almost" edible! Most any alcoholic beverage can work, but brandy, rum, and various liqueurs seem to be the alcohols of choice, and the more alcohol in the cake, the longer it will last.
Most traditional fruitcakes I am familiar with have dark batters and rum or brandy as one of the ingredients; this pecan cake has a light batter and no alcohol. I have learned not to substitute mixed fruit for the cherries and pineapple because it tastes bitter. I have also learned to cut up the candied cherries and pineapple before I start mixing the cake batter. I just cut the pieces in half as that seems to make them easier to fold into the batter and spreads their fruit taste better through the cake upon eating. But you can leave them as they are if you want to.
I have also learned to set out the sticks of butter, and use butter, not margarine, the night before covered in my mixing bowl to soften. If you choose to use the Bundt pan, I do think it works better to liberally butter and flour the pan rather than using Pam spray. Greasing and flouring the pan helps, but I usually give in and fall back on two loaf pans instead. That way, too, I can freeze one cake to enjoy later in the year if I want to, provided we don't scarf them both down at Christmas. The thing is, the candied fruit is a seasonal item, and I don't know how well it would keep if you buy it now and save it to make a cake later in the year, so baking several now and freezing them might be a better option.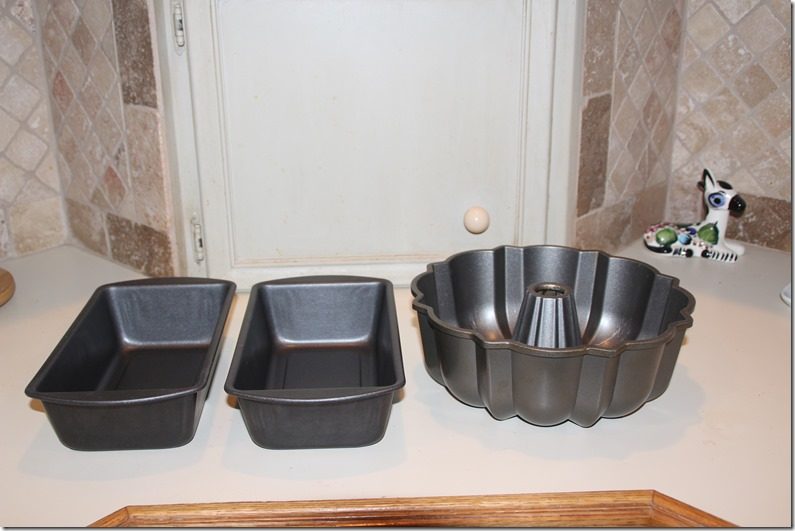 So my Christmas present to you is the pecan cake recipe. I hope you enjoy it as much as we do.
Sito's Pecan Cake
1 3/4 cup granulated white sugar
2 cups flour
1 tsp. vanilla
1/2 pound of butter (two sticks)
5 eggs
1/2 tsp. salt
1/2 pound candied cherries, cut into smaller pieces
1/2 pound candied pineapple, cut into smaller pieces
1 quart (4 cups) pecans
1 tbsp. lemon extract
Cream butter and sugar. Add eggs one at a time. Add flour, vanilla, lemon extract, and salt. Fold in fruit and pecans. Bake at 320 degrees for one hour or when toothpick comes out clean.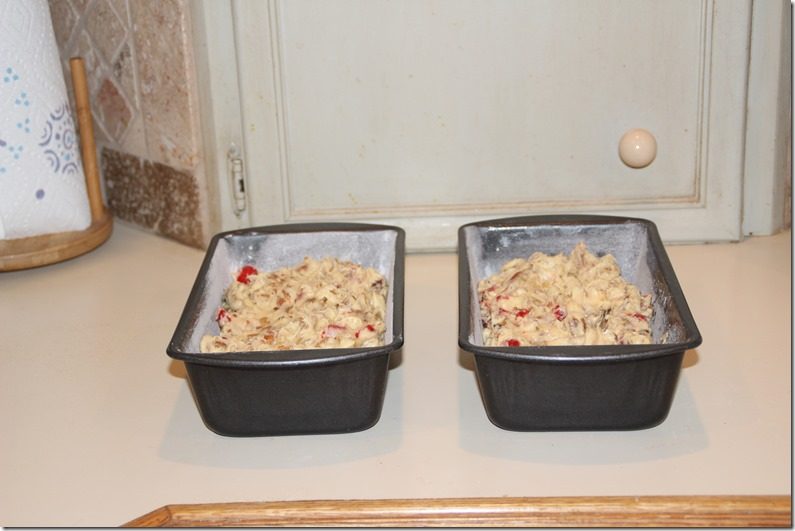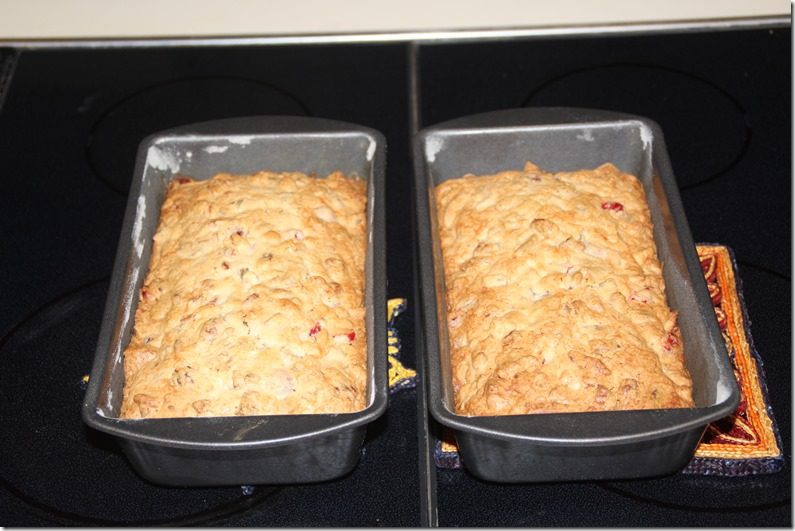 And while we are on the subject of fruitcakes, a poignant, bittersweet story about love, fruitcake and friendship is "A Christmas Memory," by Truman Capote, a story we read when I was teaching English, and it always made me wish I could write like that. I will warn you, it always made me cry at the end. It is a touching story beautifully written that sometimes shows up on television during the Christmas season. You can also find the print version, which I prefer, online on your computer or in book form at the library. It is worth adding to your Christmas traditions.
Enjoy all your holiday traditions and have a Merry Christmas!