It used to be called Decoration Day, but Memorial Day is still a day of remembering and honoring those who served our country as a member of our armed forces. Every Memorial Day since 1998, the Bailey County Cemetery Board has organized a service to do just that at Bailey County Cemetery. This year was no different.
Members of the Muleshoe American Legion Post always take part by coming early and placing an American flag at the headstone of each veteran buried in the cemetery.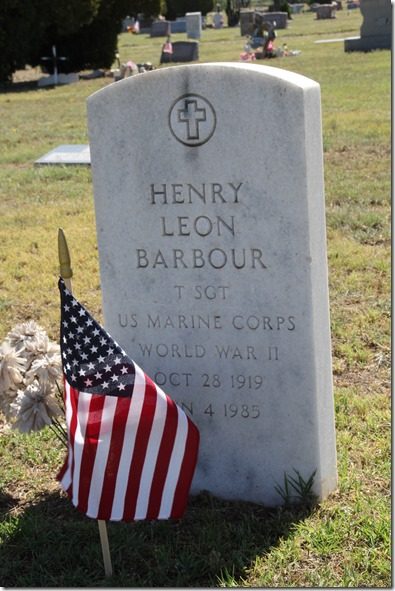 To begin the service, everyone stood as the flag was raised and then lowered to half-staff by Jerry Bruton, Basil Nash, and Jim Hall from Amherst.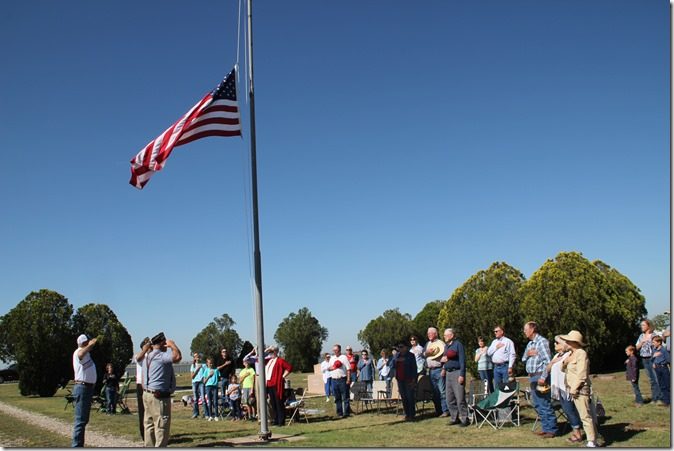 Twelve year-old violinist Madison Tyler from Friona then played our National Anthem, followed by Amazing Grace.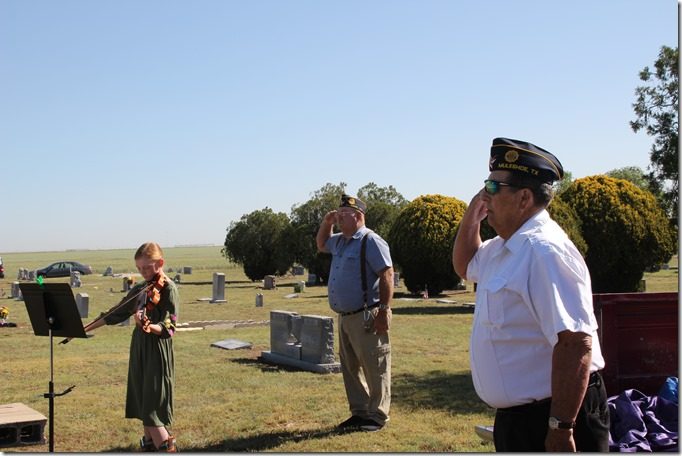 She finished with Taps, which always hurts my heart and brings on tears. It did this time, too.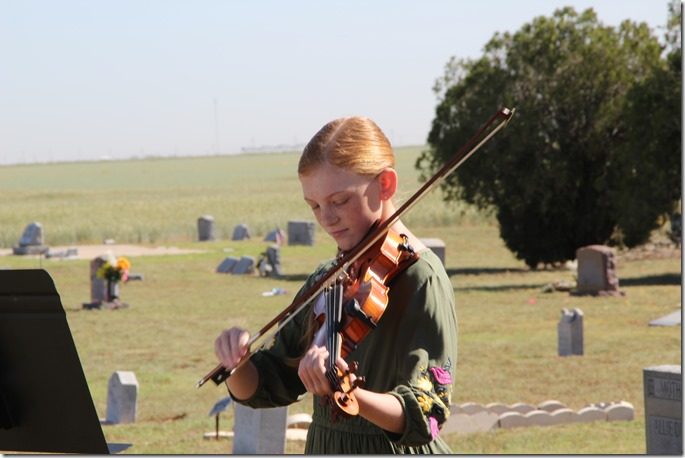 Bailey County Cemetery Board President Jerry Bruton then introduced the speaker, Jamie Johnson, pastor of Center Point Church in Muleshoe.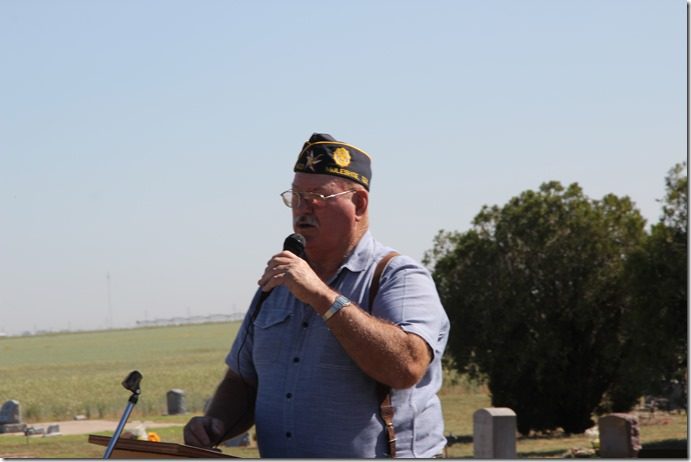 Reverend Johnson, who served in the Navy, spoke of the significance of the Pledge of Allegiance we all had just recited and the things it stands for that perhaps we take for granted. He went on to remember the lyrics of the Lee Greenwood song God Bless the USA, which has been a favorite of members of the military. "Never forget the cost of freedom," he said, "It's never cheap." He went on to compare a soldier's ultimate sacrifice to the ultimate sacrifice made by Jesus and the fact that both sacrifices were made whether we deserved them or not, and how different our lives would be without those two gifts. He ended with a prayer as the birds chirped, the sun shined, and a light breeze unfurled the flag before us.
And we all said Amen that we are blessed to be Americans.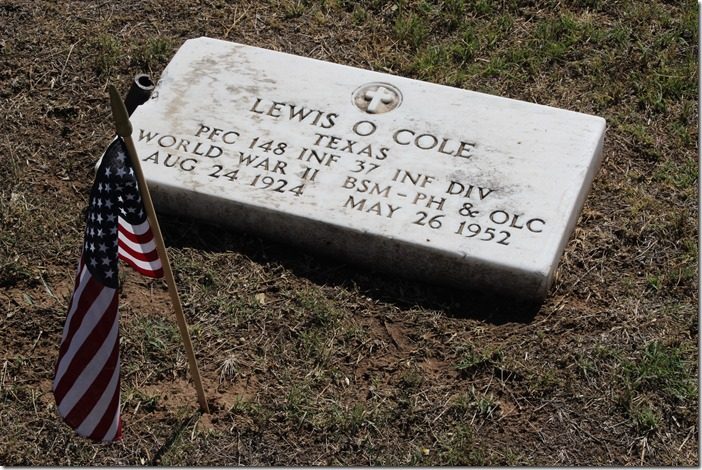 Thank you, Cemetery Board members Jerry Bruton, Terome Clemmons, Judy Coffman, Chad Nickels, Tony Fuller, and Raul Torres for providing us with a way to remember our veterans. Thank you to Bobby and Paige Tyler for sharing the music of your daughter with us, and thank you, Madison, for playing your violin so nicely.
Thanks to Jerry Bruton, Dr. David Wyer, and Bill Liles for helping with this article.