Why does everything happen at the same time? I signed up for the Hill Country Lawn and Garden show in February. I had participated the last two years and looked forward to doing it again. Then I got word that my high school was having another all 60s class reunion which I have attended before and always enjoyed. So when was all this happening? The same weekend, of course: March 30th.
Rosenberg, hometown and site of the reunion, is about three and a half hours from Burnet, site of the lawn and garden show, which would be over at three that afternoon. I could easily do both, well, fairly easily, if I left Burnet quickly and didn't mind being a bit late to the reunion. And since I was already down in that neck of the woods, why not?
I left Muleshoe early on Friday the 29th and had a nice drive. The bluebonnets were lovely, intensely blue, but I didn't stop for pictures because the camera was not easy to get to-loading lots of plants for the show was top priority-and stopping for the best shots would have made me a traffic hazard. Nothing new there, but this time I didn't take the time or chance.
Made it to Burnet by my assigned time for help unloading and that went well. As I left the community center, I passed this snowball bush in a yard, and this time it was easy to stop for a picture. I thought it was an especially nice specimen, and apparently so did other people, because the owner had a sign up that said, very bluntly, "Pick your nose, but don't pick my flowers!" And who could blamer her?
The yard across the street was lush with bluebonnets, so I took this shot to pay homage to the flowers I passed on the highway and didn't stop to document. The owner happened by, and we had a nice chat about growing the state flower. She told me about one of her children doing a science project on germinating the seeds, one test plot planted with untouched seeds, the other planted with seeds the child had scarred, roughed up a bit before planting. Sure enough, the scarred seeds came up in abundance compared to the unscarred seeds. I had heard of the scarring trick before, but the science project provided proof. I share this with you in case you have had trouble getting bluebonnets to come up in your yard. You might want to try scraping the seeds on the driveway or rubbing them together before planting next time. They will come up in the fall, you know, need water in winter and early spring, and then bloom for you in late March or April. The ones in my yard are just coming out, whereas in the Hill Country, they are peaking now.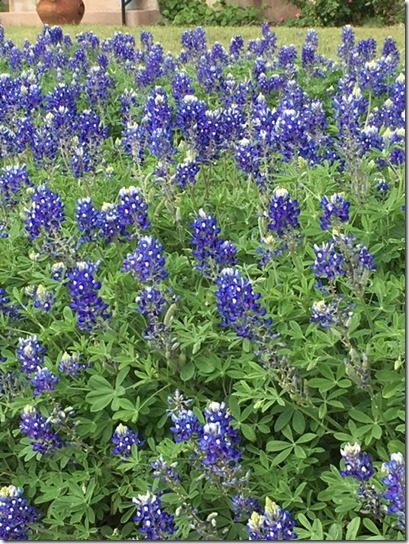 Saturday I had a good day at the lawn and garden show. Enjoyed visiting with some repeat customers and new ones. Even sold a book to a relative of a man who grew up in Muleshoe, Matt Phelps!
I loaded up and took off after the show in good time, arriving at 7:00 at friend Elaine's house where I would spend the night, tried to repair my hair, changed clothes, and headed to the Fort Bend County Fair Grounds for the reunion, an All 60s class affair with the Triumphs playing music from our high school days. Overall it looked like a good turnout with a good group from my class of '64. We managed to gather everyone for a group portrait, and rather than take one from afar to get everyone in, just went down the line and took closer shots so everyone's faces showed up better, silly glasses, mug shots and all.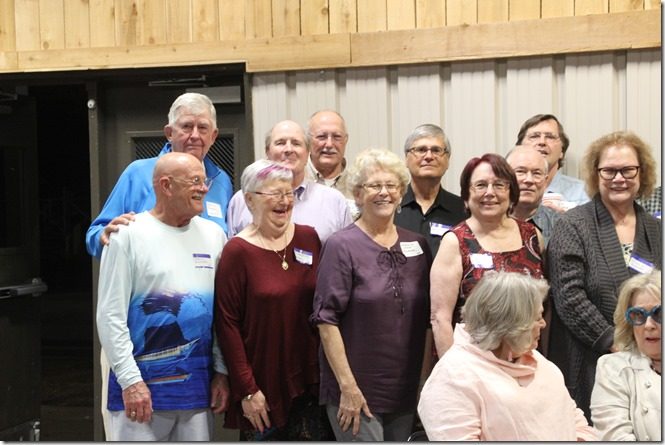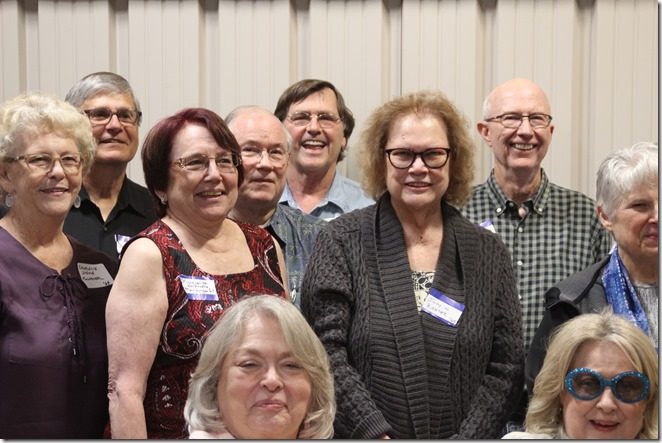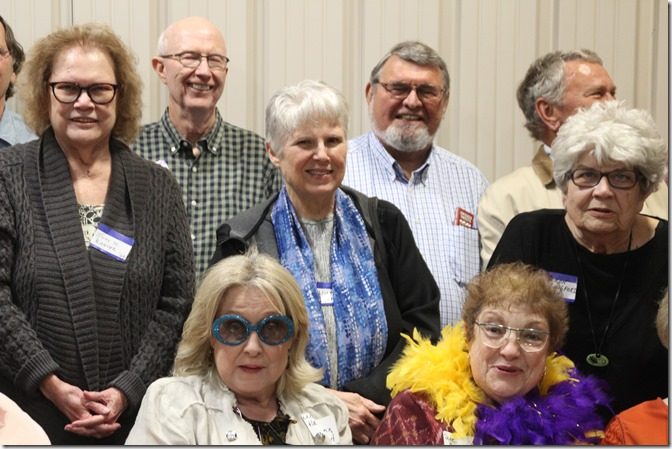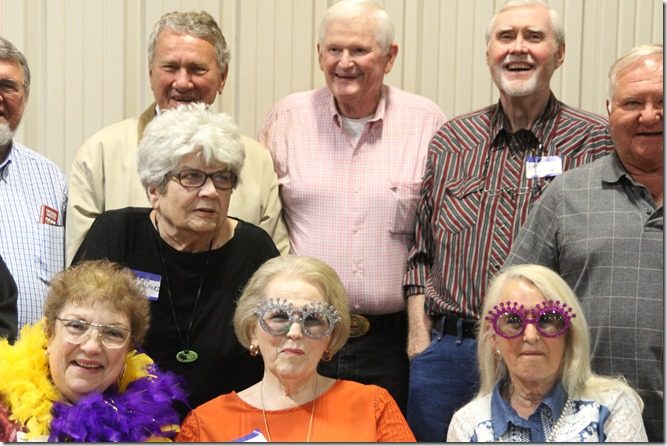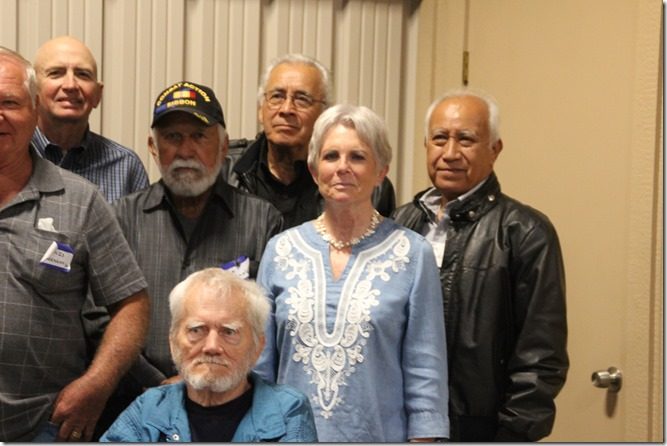 We grew up going to dances where the Triumphs and B.J. Thomas played. B.J. didn't make it to this reunion, but the band played on and the dancing continued.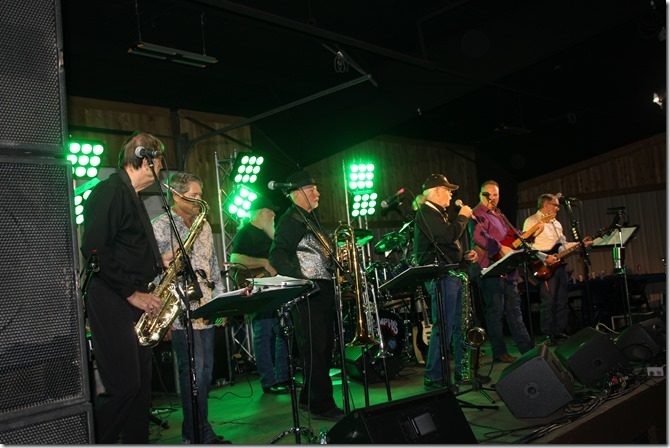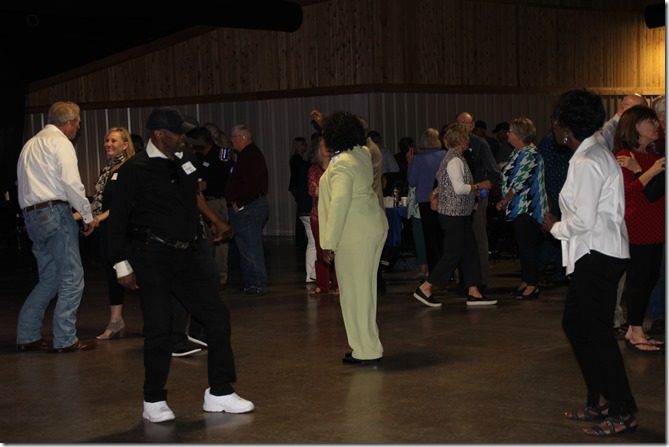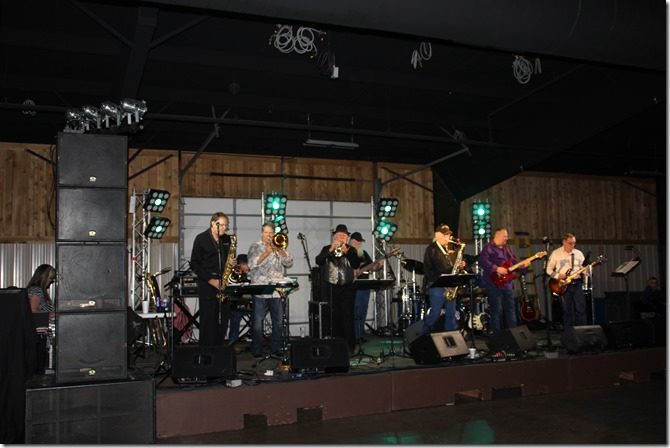 But as the night continued, the dancing slowed and people began to leave, and Sharon Slavinski, Jeanette Drew, and I noticed that at the side of the room where the younger classes, '66 through '70 were seated, more people were still there, compared to us and the older classes at the other end of the big room, '60 through '65, where fewer people lingered. Oh, the difference a few years make at this stage of the game! I enjoyed the music and visited till the party was over, but our class was in the minority of people left standing.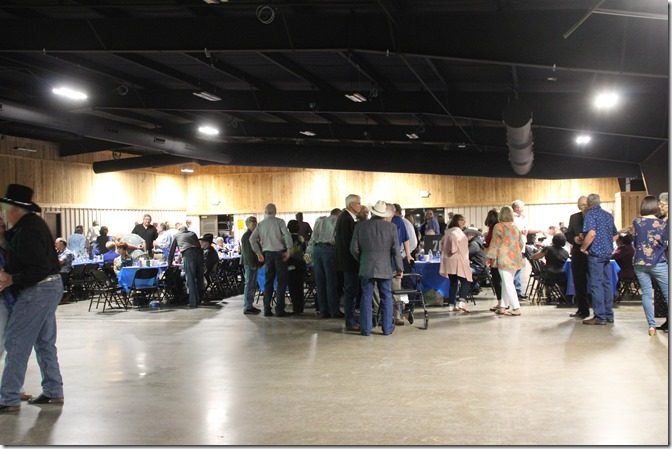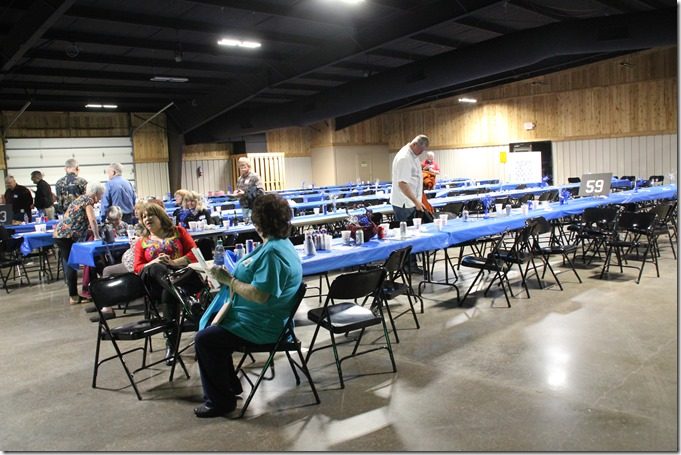 I took a pile of pictures of my classmates and some of the older friends at this end of the room, and a few of the younger ones, too, to use in the scrapbook I have been keeping and bringing to the reunions. And as you can see, I chose not to use all the pictures in this story, but they will be featured in the next installment of the scrapbook, and you can find yourself in it, like Greg and Ida Rios did at this reunion. But you will have to show up to see it, ya' know…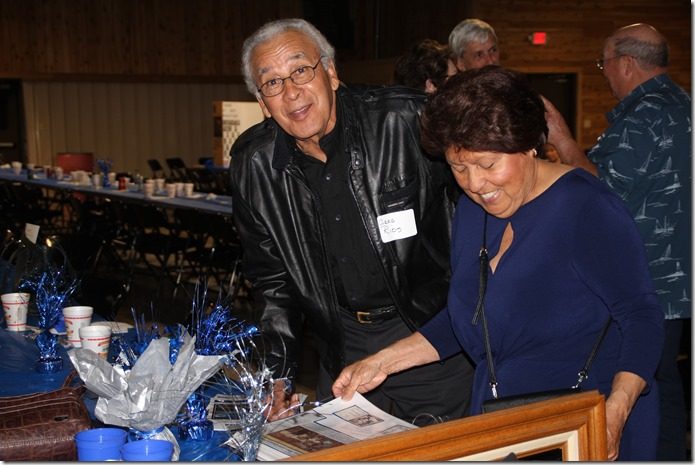 So when the next reunion rolls around, be it an All '60s or just the Class of '64, show up and relive the old days and visit with old friends. And we'll see if we can all stay long enough to close the place down this time.
Is it a deal?