Not only did I just finish two busy weekends, those weekends were back-to-back! I told you about my adventures the weekend of March 30th. The next weekend, April 5-8, I sold books and bought cactus. This is what happened on that trip.
My book, The Bright Lights of Muleshoe, earned a spot at the Writers' League of Texas' booth at the San Antonio Book Festival. I was allowed a period of time to hawk my wares with two other freshly published authors, also members of the Writers' League, Ken McAllister, who wrote Cattle and Courts; A History of Tennis in Texas, and Elizabeth Silva with her book, Another Cheesy Family Newsletter. Other members with new books had their time at the booth during the day as well.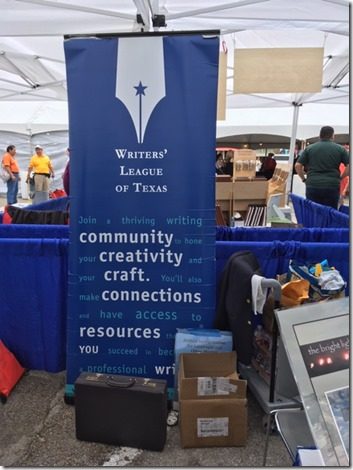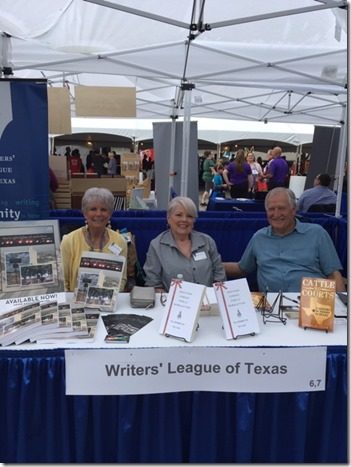 My editor, who just also happens to be my daughter-in-law, and for whom books are a major interest, went with me to the festival, which was held at the Central Library and the Southwest School of Art in San Antonio. She did the navigation, and we made it to the site on time for handy parking and time for an overview of the tents, booths, kids' booths, and food trucks lined up for the day's events.
If you look closely, you can see the Writers' League booth where I would be selling books. It is marked by the dark blue table covering and the blue sign pictured above.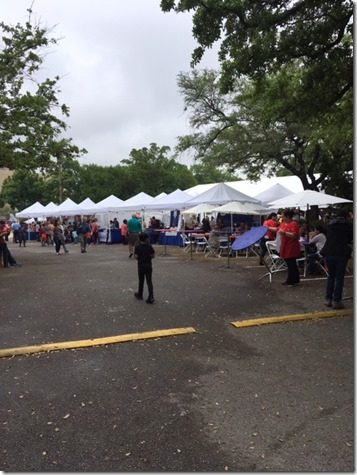 Barnes and Noble was one of the key sponsors of the event and under this large white tent they had stacks of books by the authors who would be speaking. Those books could be purchased and after the authors' presentation, they would sign copies at tables set up under that same tent.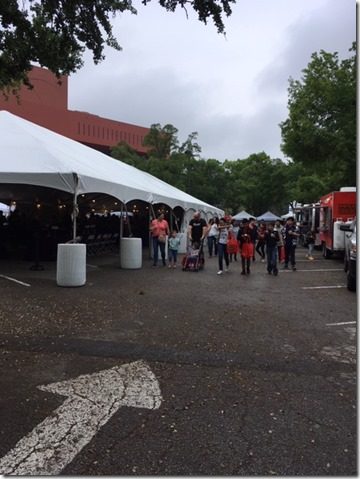 The food trucks were lined up on the outside of the other tents and offered a variety of dishes. We chose a chicken quesadilla, which was quite good, from Mi Taquito Arandas Jalisco, not the truck that happens to be in this picture.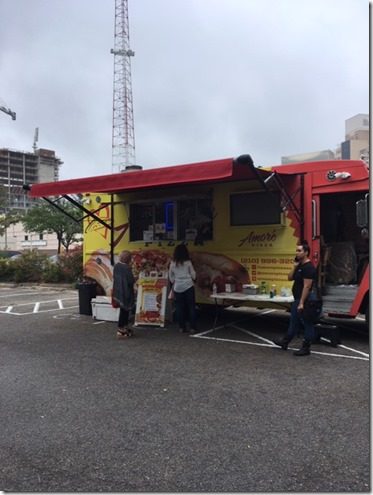 Over seventy presentations were being offered by a variety of authors during the day. Being a former English teacher, I'll admit I was pulled in by the title of the one we chose to attend: "You Weren't Taught This in American Lit. Class," with Steven Kellman and moderated by Alexandra van de Kamp. Turns out we had chosen wisely and enjoyed UTSA Professor Kellman's take on revisiting and revamping well-known poems to immortalize other well-known literary folks, another blog story in itself that I may take on some day.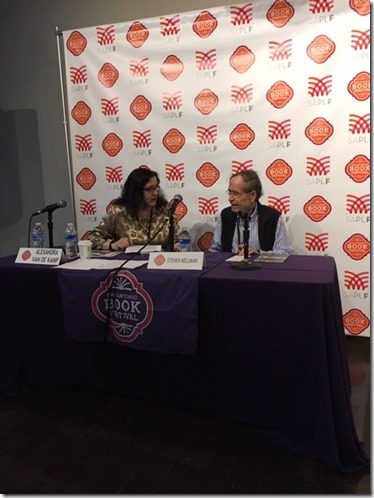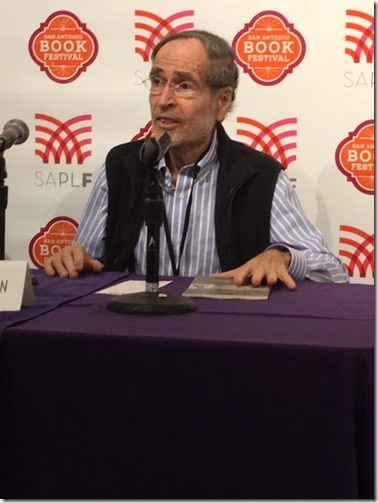 When my turn at the booth came up, Erin helped me set up and then she went to hear Laurie Halse Anderson's talk on her book, SHOUT, and enjoyed that very much. I didn't sell as many books as I would have liked to-you never do-but I did talk to plenty of people and gave out a fair number of business cards, so at least the name of the book and my blog are out there. And it was a good experience in my quest to be involved in the book business and learning how to play the game.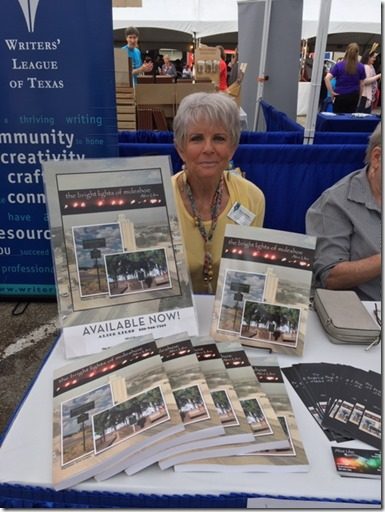 When my time in the booth was up, we visited a few more booths and decided to call it a day before the projected rain might set in and drove back to Kyle to Erin and AJ's house. We dined on Sonic food, Ben made chocolate cake using my recipe, and we all watched the Red Raiders win the right to play in the championship NCAA basketball game, but not before a heck of a storm hit and knocked out the power. The tremendous thunder and lightning show scared Frodo Dog, who usually takes bad weather in stride, to death.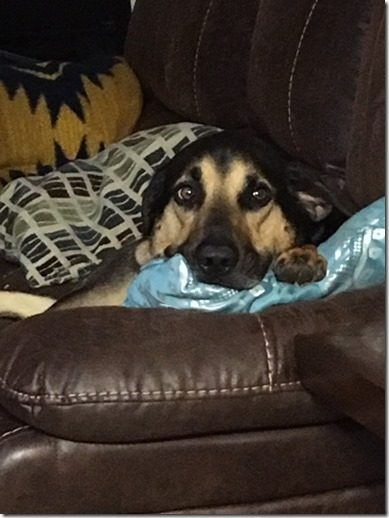 AJ streamed the game on his phone while Ben, AJ, and I played the card game Wizard-I won, Ha!-and we all pigged out on warm cake before finally calling it a day.
Sunday morning was still rainy, but I set out for the Botanical Garden Center in Zilker Park in Austin to visit the Austin Cactus and Succulent Society's show and sale, which just happened to be that weekend, too. Just like last weekend when I was in the area where two events were going on, here was another opportunity to do one more thing. Didn't enjoy driving on I-35 in the rain, but finding the garden center was easy. It rained the whole time, but we were inside, so it was a pleasant way to spend the time.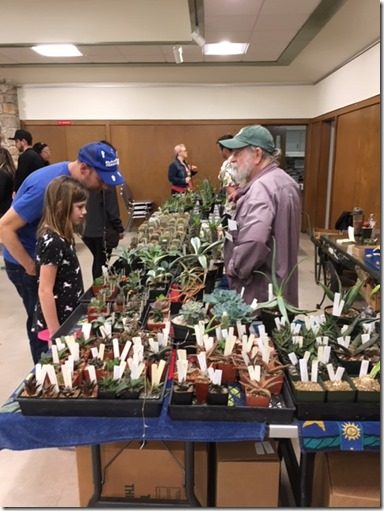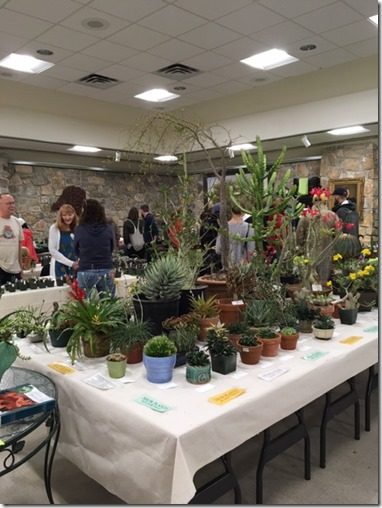 It had stopped raining by the time I took this picture, but it drizzled off and on all day. I think this is an interesting picture of downtown Austin and a pretty view of the botanical garden.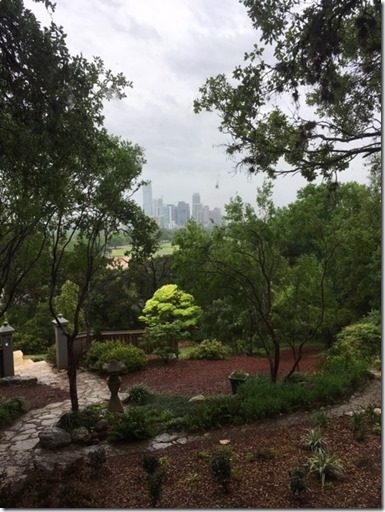 I had promised myself I would buy nothing but cold-hardy cactus at this sale, so of course I came home with five specimens that were not cold-hardy, including one from the silent auction, agave titanota genryii kifukurini, which I have already repotted.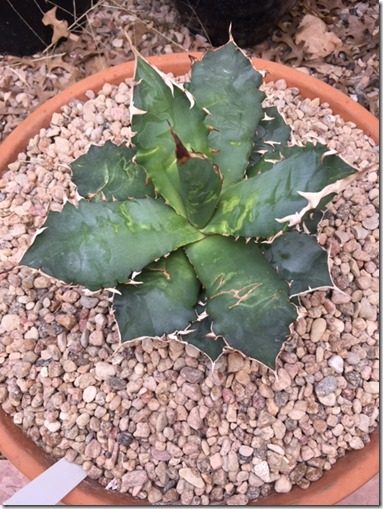 This one, turbinicarpus horripuis, gold spines, rewarded me today with these nice flowers.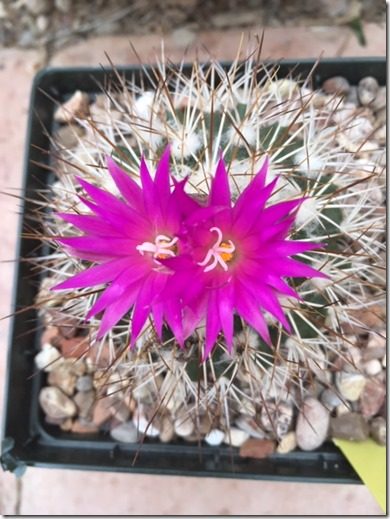 After the cactus show, it was time to do yet one more thing while I was in the neighborhood, visit friend Nola. We ate a nice brunch, shopped for a weed popper for her to weed with, shopped the Arboretum, took in a movie, and caught up on our visiting.
I spent the night at her house and was up and on my way early since I had miles to go and she had things to do before a trip of her own. On this trip home, I did take the time to stop for a few wildflower shots that I will share with you. This purple and white flower was a new one to me, and I don't know what it is. I'm open to identifications.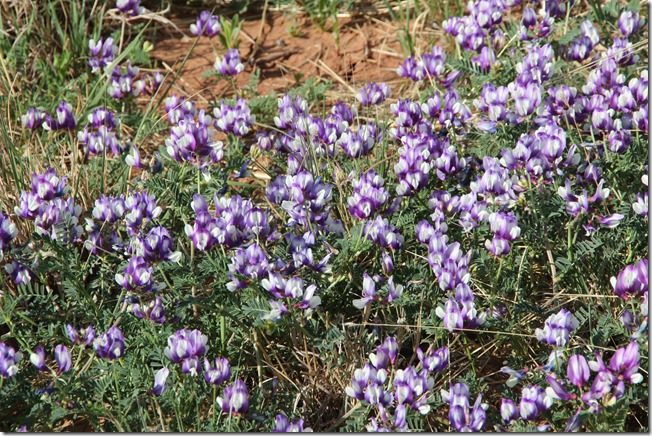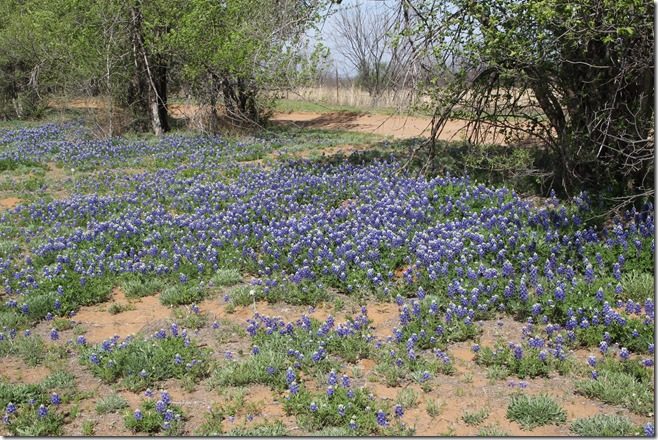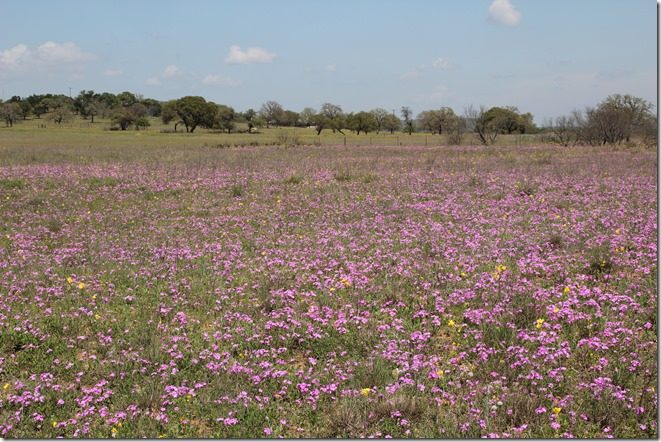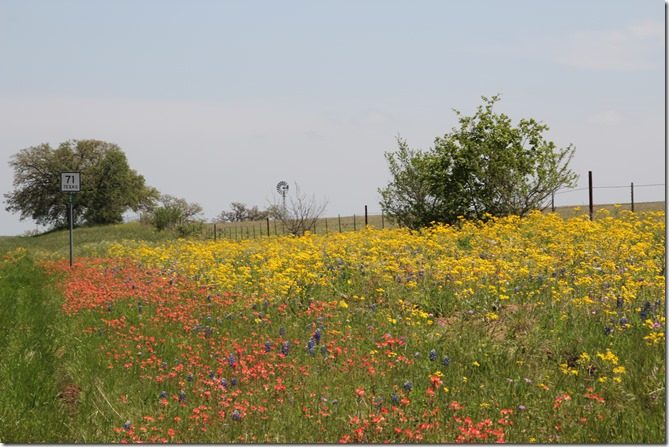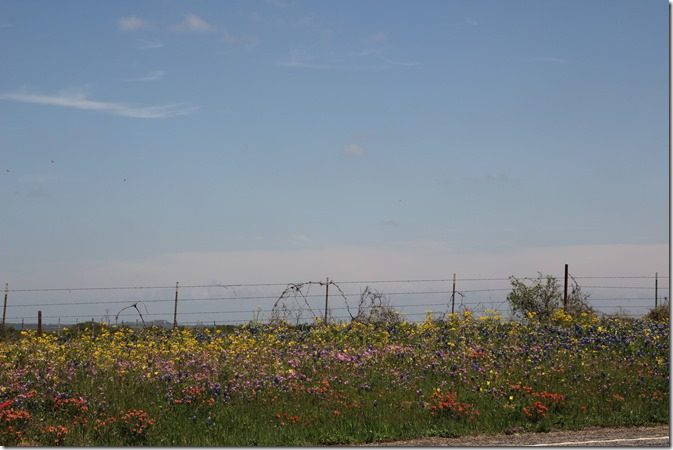 Two full weekends back to back, a trip to Kentucky in two weeks, and then nothing for a while. It would be nice to spread trips out instead of having them in clusters.
But turning down road trips is never an option, right? Looking forward to the next one.