Just the other day I showed you the golf course in all its green glory ("Golf, Anyone?" December 7, 2017). This morning when we ventured out in the 17 degree weather to walk the dogs, this is the scene that greeted us: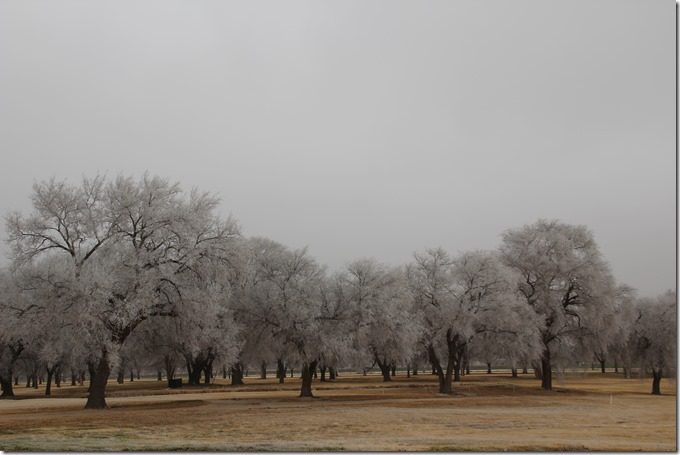 The course's winter wardrobe may not be as bright and colorful as the green of spring and summer, but just as Ray Stevens reminds us that everything is beautiful in its own way, the contrast of the frozen branches against the dark brown tree trunks has its own appeal. I never tire of seeing the trees during our cold weather when they are covered with ice or snow. This is what we saw as we walked the dogs.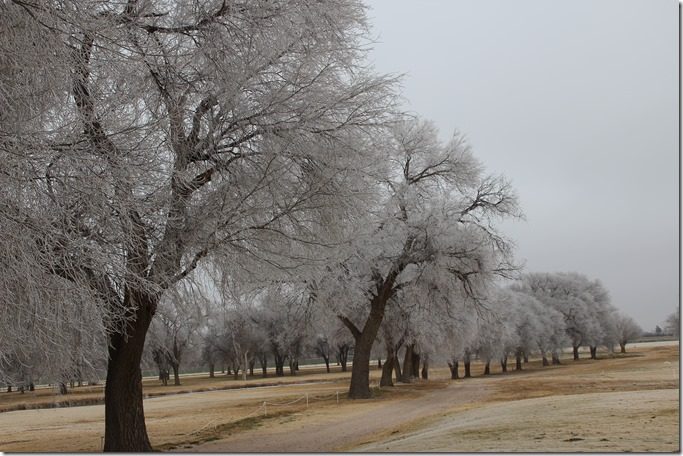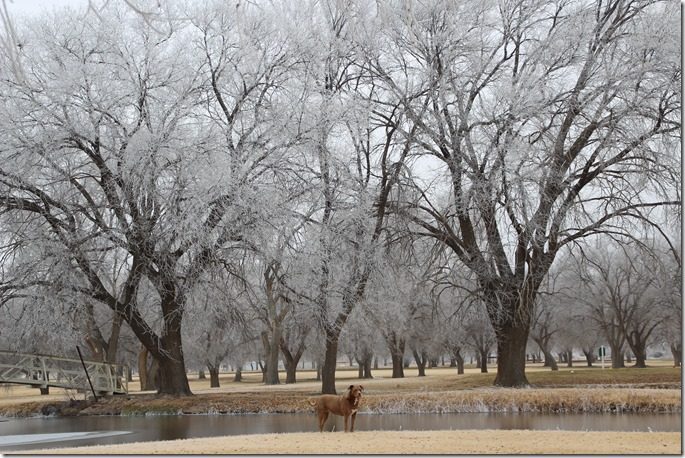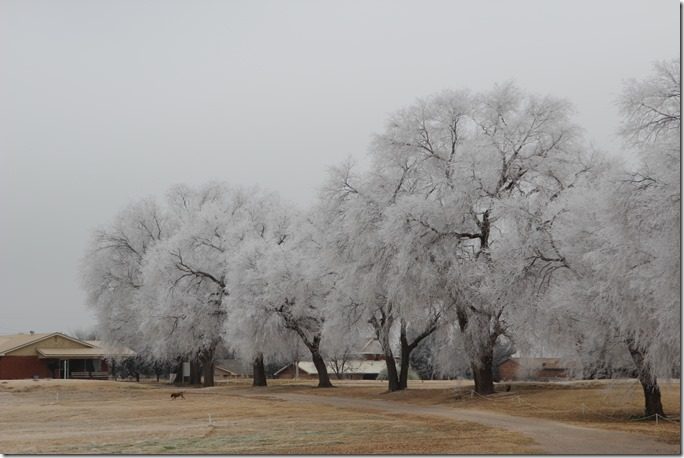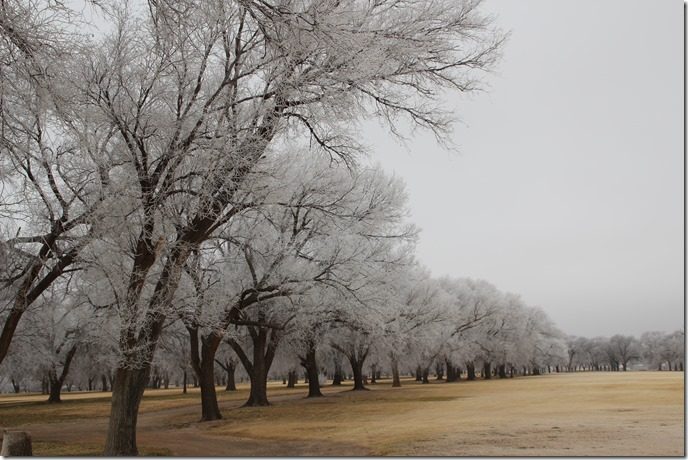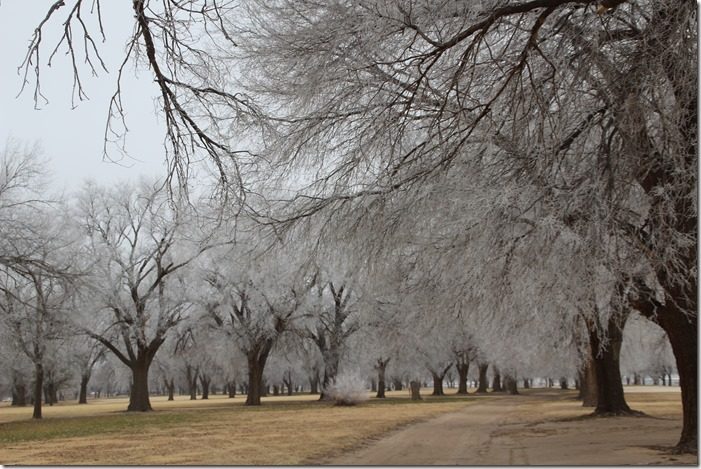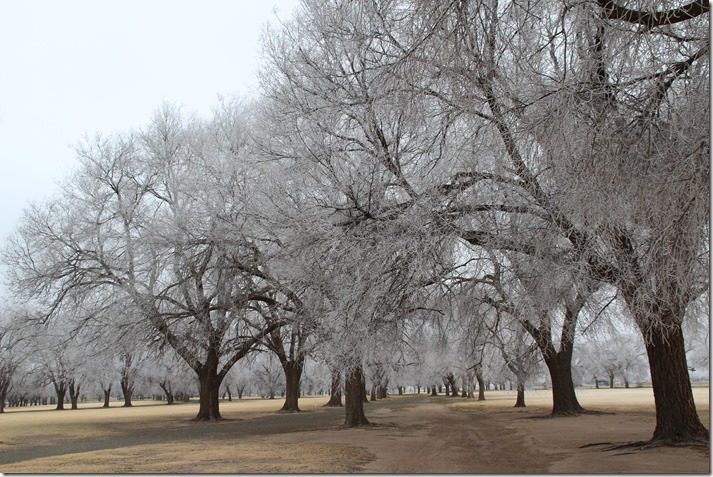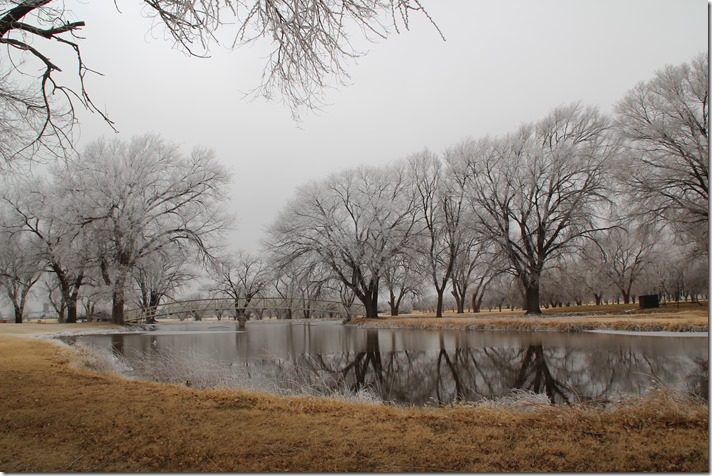 And I could go on, but you get the idea.
I was told once in Wyoming that there is no bad weather, just inappropriate clothing. So next time we have ice and snow, bundle up like Ralphie and get out there! You will enjoy the view.