I had the pleasure of traveling to Houston for the  2017 Texas Association of Cactus and Succulent Societies (TACSS) Fall Seminar on Saturday, October 7. I also had the pleasure of staying with old friend Jenice Williamson who now lives in Houston, and she ferried me around the city that I no longer recognize as the Houston of my childhood while growing up in Rosenberg. So aside from the speedy white-knuckle drive to the big city via Interstate 10, along with catching up with Jenice, it was a fun, hassle-free, entertaining and informative weekend.
The meeting was held at the Metropolitan Multi-service Center on West Gray, not too far from Jenice's home, so we were there in a flash that morning, which gave me time to register and check out the vendors set up at the front of the building.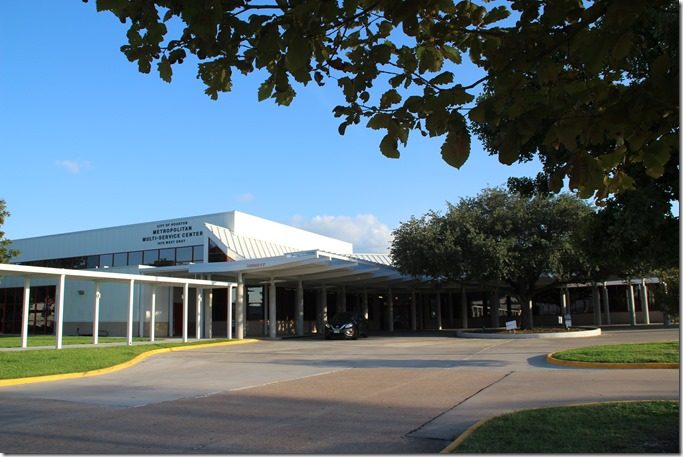 Cactus lovers never need another cactus, but we always manage to find one or two to take home, so of course I had to do a little shopping. My grandson has told me I have a disease, this collecting of cactus, and he may be right!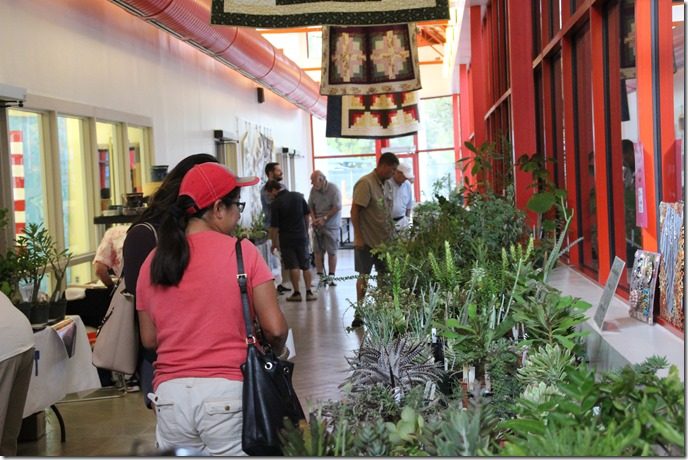 I also checked out the auction plants, seen here, and found several I would like to take home.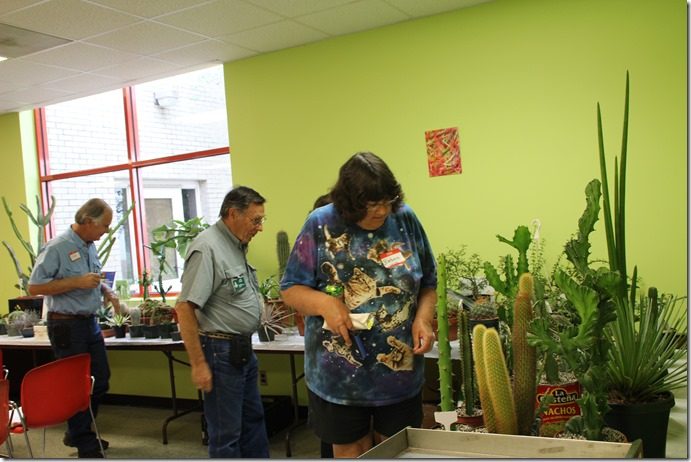 Mike Rupe, who serves as the TACSS Executive Director and Newsletter Editor and is also the vice-president of the Austin Cactus and Succulent Society, started things off by welcoming all participants and introducing the first speaker, Richard Stamper from Georgetown by way of Houston.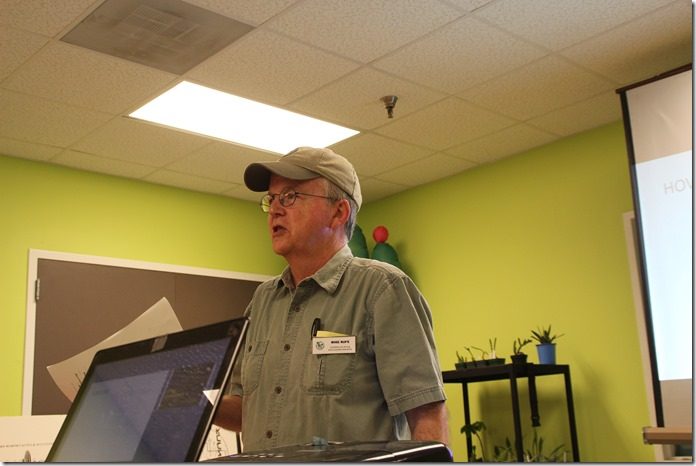 Richard's passion is lithops, which means stone face in Greek, and he shared pictures of this particular living rock, as lithops are commonly called, lithop gracidelineata, in Namibia when he was there. I took a picture of one of his slides, but really, unless you were there and knew what to look for, you won't see them in the slide, so I chose not to share it.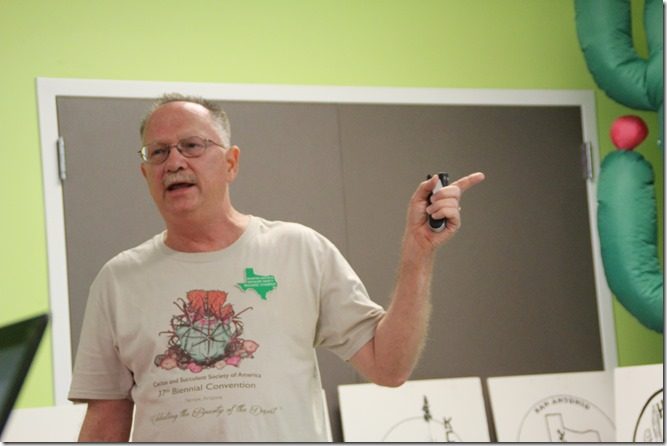 Between speakers, drawings were held to win plants as door prizes. Toward the end of the day as speakers ran long and we got off schedule, we were all told to just go ahead and choose one from the display for ourselves, so everyone went home with a door prize.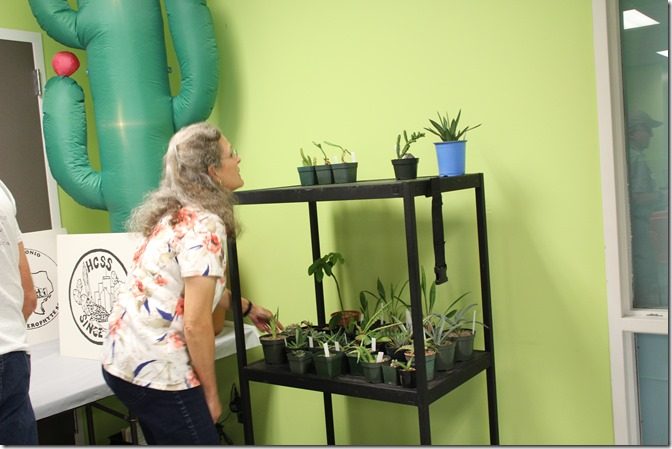 Dick and Phyllis McEuen, members of the Houston Cactus and Succulent Society, the host club of this event, were next with a talk also centered on Namibia and some of the other plants that grow there.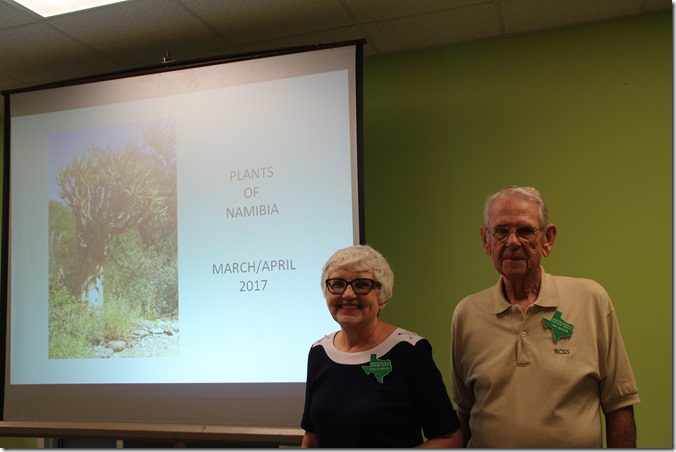 One of those plants, welwitschia, is found only in Namibia and Angola, and due to the harsh arid conditions, is an extremely slow-growing plant that most people would no doubt overlook, strange-looking oddity that it is. But the McEuens enjoyed seeing these plants in native habitat. This one I believe I remember them saying could be 10,000 or so years old. Life is tough in the desert, but succulents are tougher.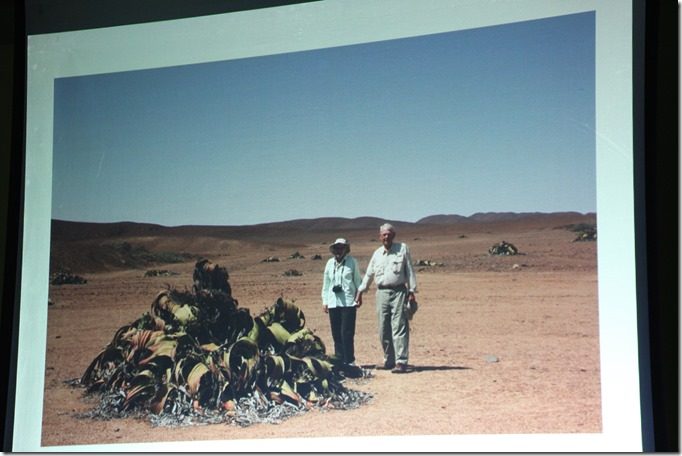 Woody Minnich from Cedar Grove near Albuquerque, New Mexico, was next talking about cactus in Coahuila, Mexico.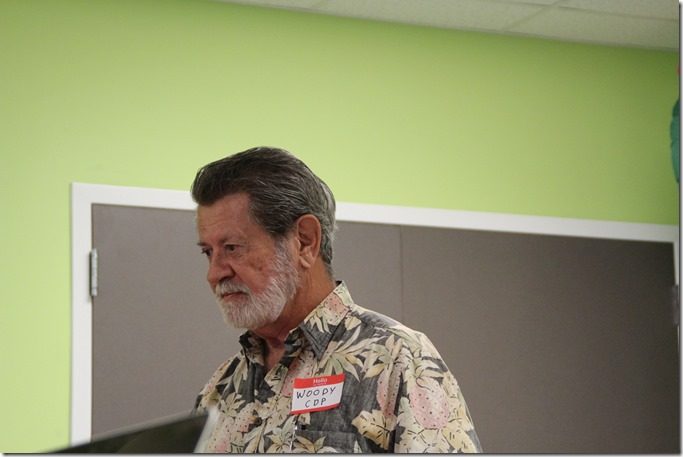 This cactus-heavy area in Mexico is also practically uninhabited and has fallen under the control of a drug cartel. Woody shared with us a cautionary tale of being confronted out in the desert there by three trucks full of cartel henchmen. Woody and his fellow cactus seekers convinced them they were there only to discover cactus, not horn in on the drug trade and were told, without a smile, not to come back or they would be killed. Apparently life is tough in that desert, too.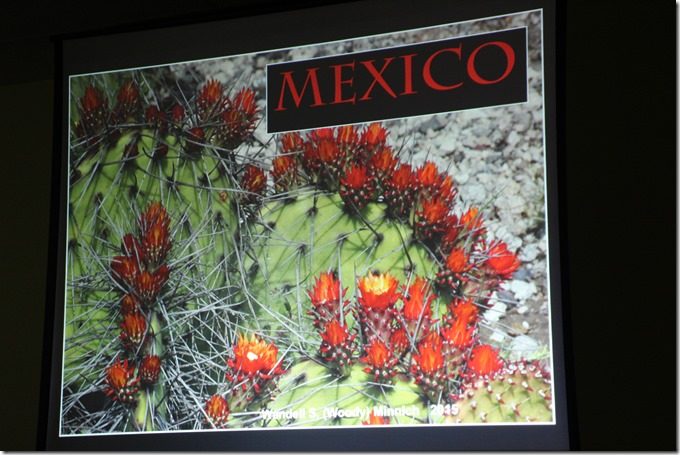 After a casual break for visiting while eating our box lunches, Wally Ward from Houston told us of his experiments hybridizing his favorite succulent specie, the haworthias. He made it look like a lot of fun to do, pollinating specific plants and waiting to see what the seedlings grow up to look like,  but I think he has much more patience that I do.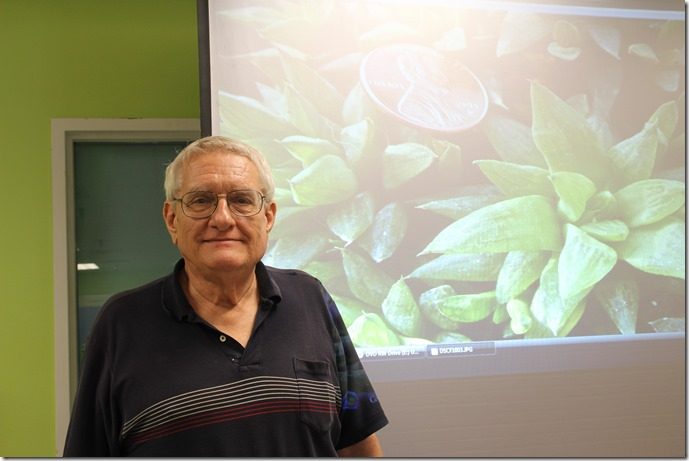 Next was Jeff Pavlat from the Austin Cactus and Succulent Society where he serves as that group's vice-president as well as being the current vice-president of the Cactus and Succulent Society of America (CSSA), which I think is a big deal. He took a trip to Cuba to see plant life over there, but what he also did was take a trip back historically to another era in which Cuba seems to be stuck, the 50s. I learned that even before the travel ban was lifted by Obama, Americans could visit there anyway if they just departed from somewhere in Mexico instead of the U.S. I didn't know that.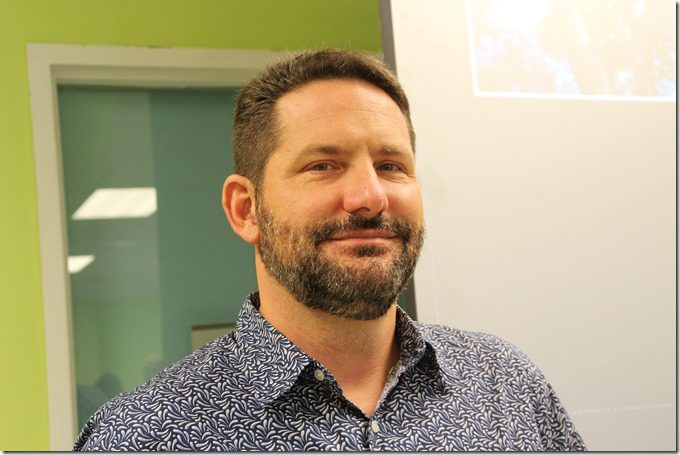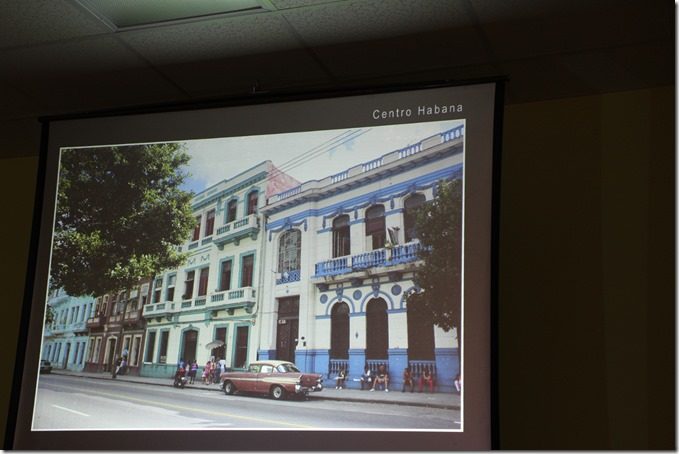 The speakers were done, and it was time for the naming of the grand champion plants. We all got to vote on our choice for the award. Richard Stamper won with this beautiful aricarpus with multiple heads, and guess what? He also won for the outstanding succulent with this haworthia.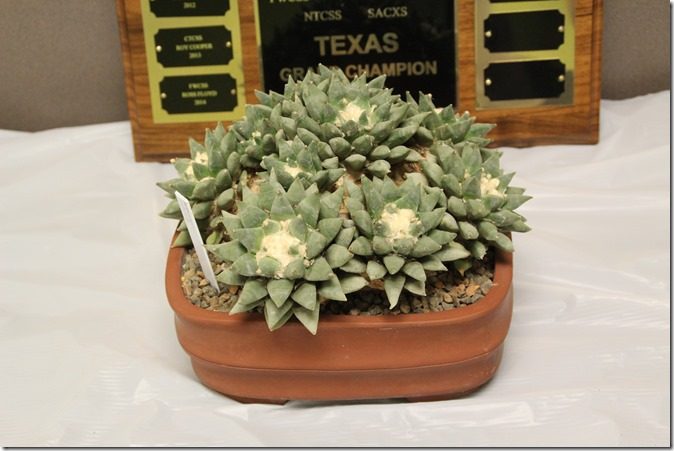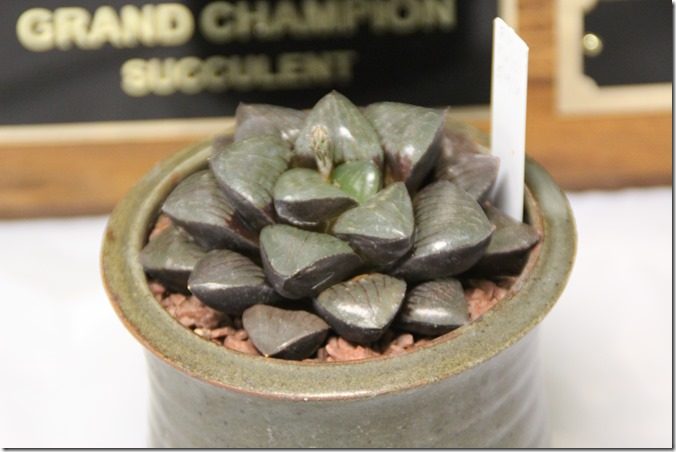 Thanks, recognition, and appreciation for making the seminar a success were then given to Josie Watts and Bruce Moffett from the Houston Cactus and Succulent Society for hosting and organizing the seminar;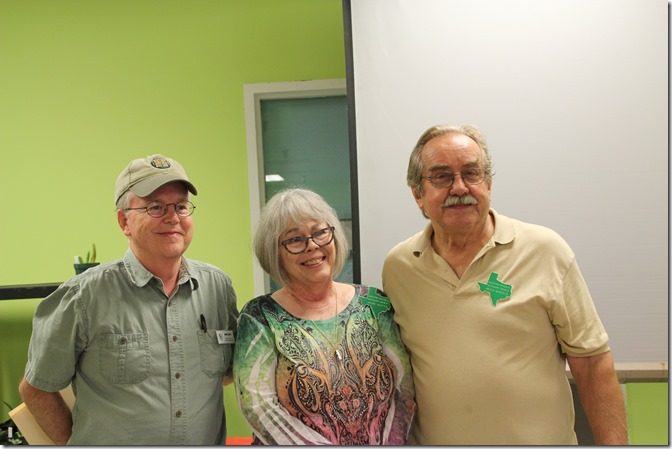 Suzette Brendon from the North Texas Cactus and Succulent Society for serving as vice president of TACSS this year;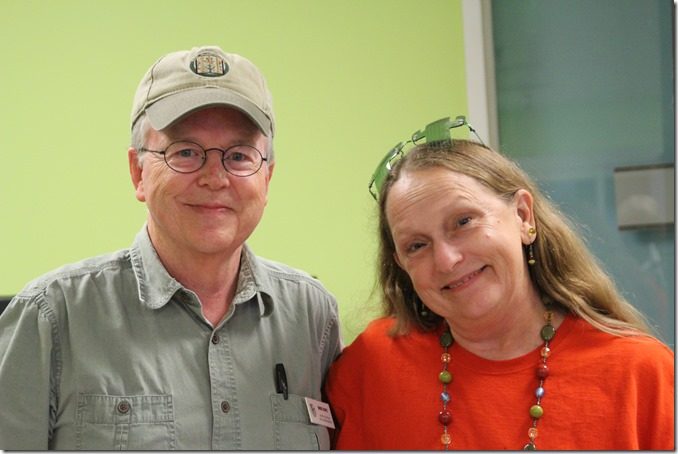 Barbara Shulze from the San Antonio Cactus and Xerophyte Society for serving TACSS as secretary this year;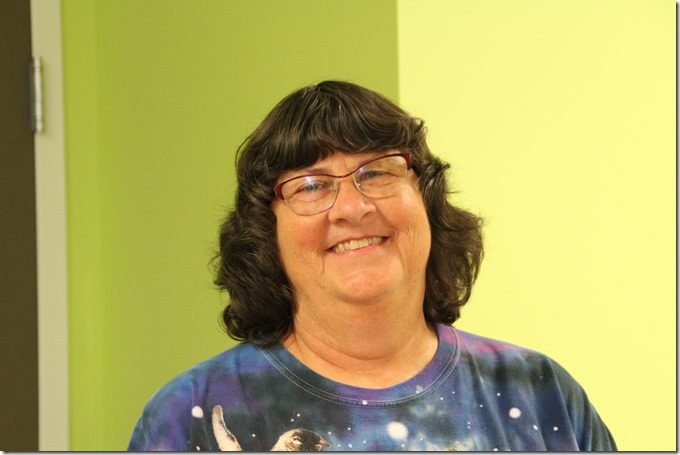 and Ernie Petre from Central Texas Cactus and Succulents Society who served as the 2016-17 TACSS president.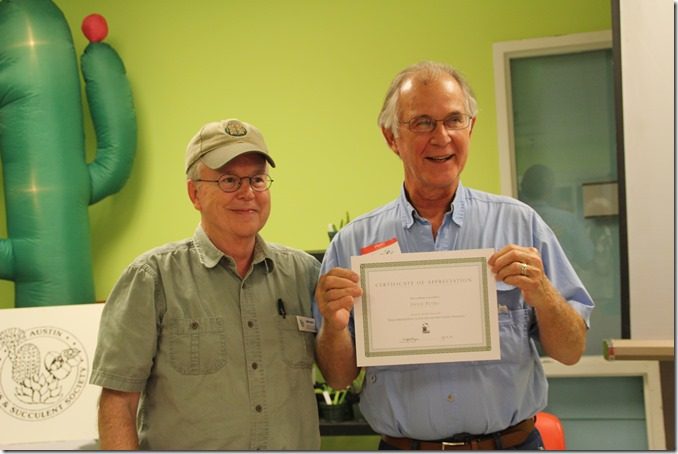 Attendees are always asked to bring plants, books, pots, or something else cactus-related to donate to the auction that ends the seminar and serves the purpose of raising the funds necessary to sponsor the event each year with little or no cost to the people who come; not a bad deal, I must say. I donated four plants and bought home three- you see how that works! Of course it makes money so we can do it all again next year. Steve Lovecky and Woody served as auctioneers, and the auction is always fun.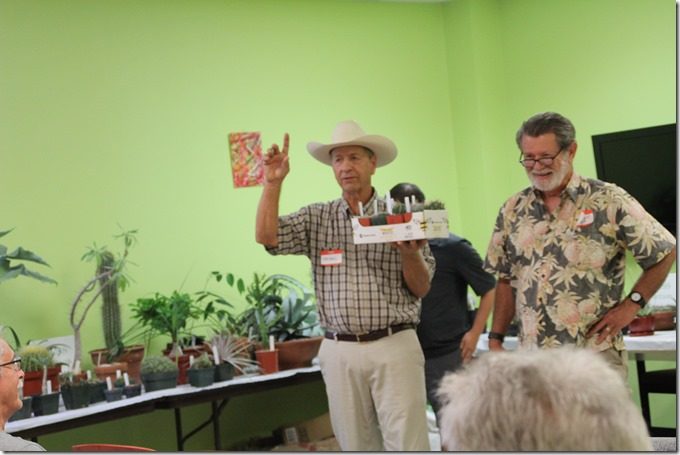 TACSS had a business meeting afterward and then those who wanted to made their way to the El Tiempo Cantina on Westheimer Road for a lovely meal of fajitas with all the trimmings. I added flan to my meal and it was wonderful.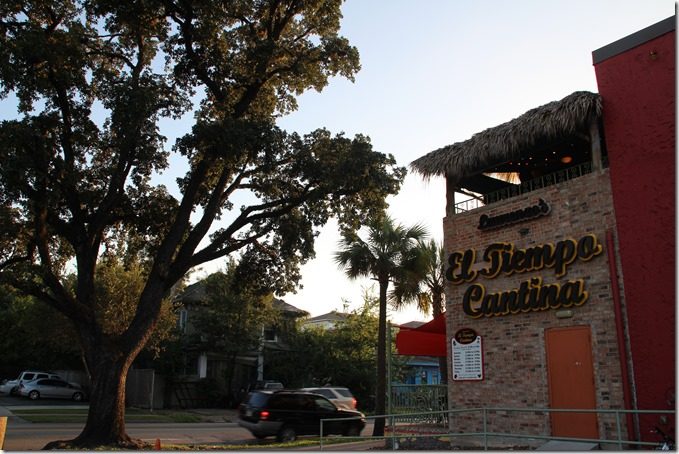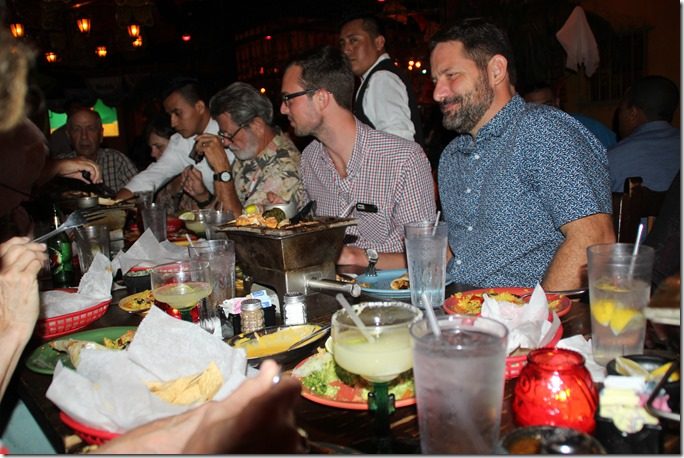 Sunday morning two Houston members graciously opened their gardens for tours, Liliana and Mike Cracraft and Thomas Cardinal. I chose not to to and I am sure I missed some beautiful gardens, but I had 600 miles to go before I slept and decided to share a little more time with Jenice before making my way toward home, which I divided into a two-day trip.
Next year the meeting will be held in Dallas. I am already looking forward to it. I may even take one of my plants for the grand champion plant competition. And even if I don't win, it will be fun to show off one of my prize-worthy plants. Trouble is, the best ones would be rather difficult to haul all the way to Dallas. We'll see.
Collecting cactus and succulents is a disease? This is one illness I don't mind having. Trouble is, I keep running out of room for all the plants my illness brings home!