When you drive through Pueblo on the Interstate, it just looks like an old mining town, which it is. But if you get off the I-25 and go downtown, it's another story. We found beautiful old buildings and a lovely Riverwalk on the Arkansas river that runs through town.
The first building we investigated was this beautiful old hotel that had been turned into a low-income housing facility, the Hotel Vail. While it would have been nice to see it still functioning as the beautiful hotel it was in its glory days, at least someone had the good sense to not tear it down and use it for this good purpose.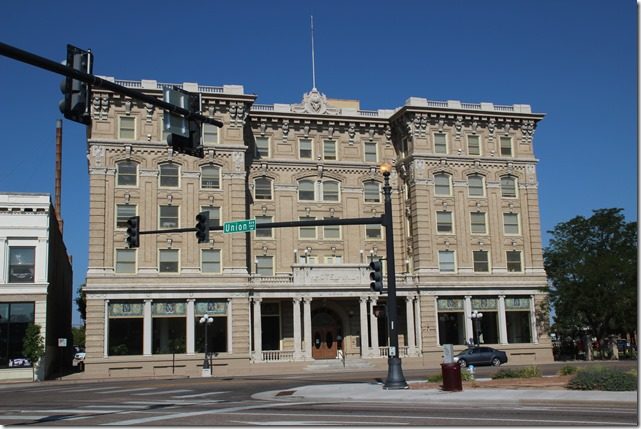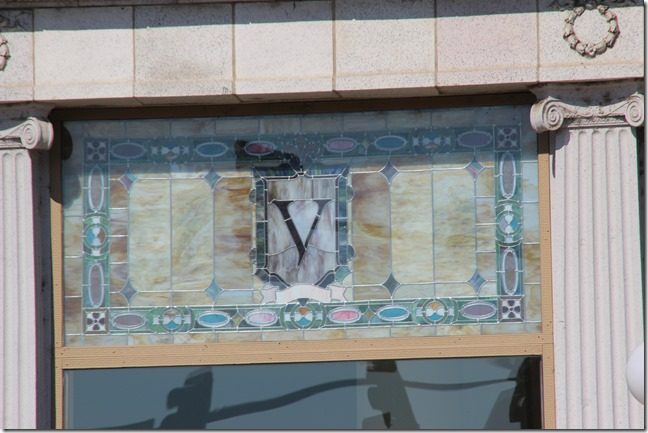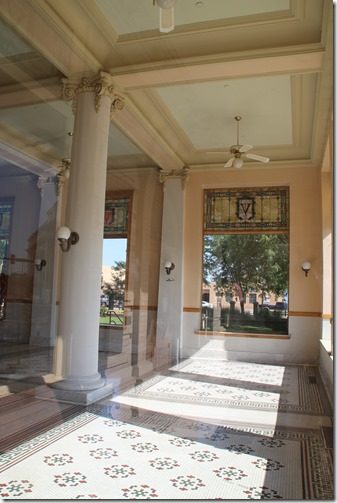 We hit the Historic Arkansas Riverwalk of Pueblo, its official name, early in the day, so few people were milling about, which made it nice for us; pretty much had the place to ourselves.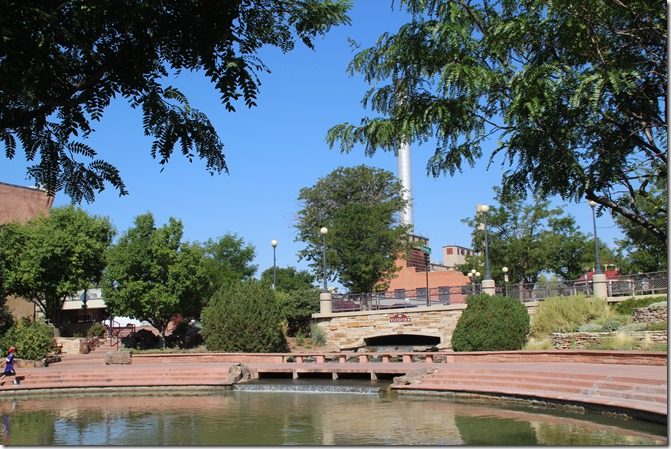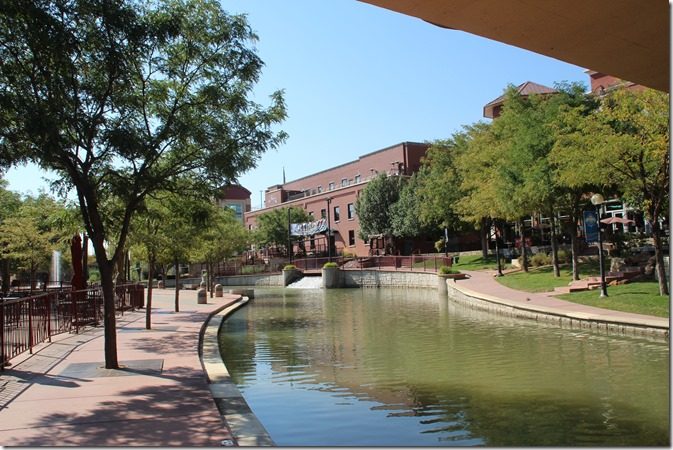 We also stumbled upon the Center for American Values, which turned out to be a nonprofit organization established in 2010 which honors recipients of the Congressional Medal of Honor and to promote the importance of the organization's core values of honor, integrity, and patriotism.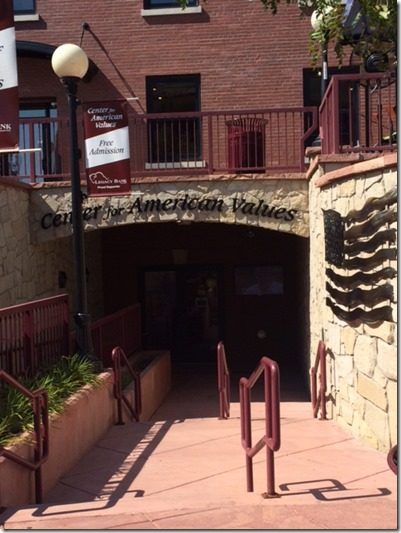 Inside the walls were lined with portraits of Medal of Honor recipients with a quote from each one under their picture. The young woman in charge said these were the recipients who were still living and could be interviewed and photographed. Those who had passed on were honored in other ways. Each solder was allowed to choose the background for his picture and what he would wear and also what his quote would be. The backgrounds were just as varied and poignant as the men who wore the medals. And yes, it so happens that for the moment, all were men. And in trying to choose which ones to share with you now, I realized I couldn't bring myself to leave any of the ones I photographed out because they all had something worthwhile to say, and this story is running long already. So if you will bear with me, I will devote a whole story to this center and these men at a later date. But if you ever happen to be near Pueblo, or need a destination, take the time to visit this place. It is a humbling experience and worth your time.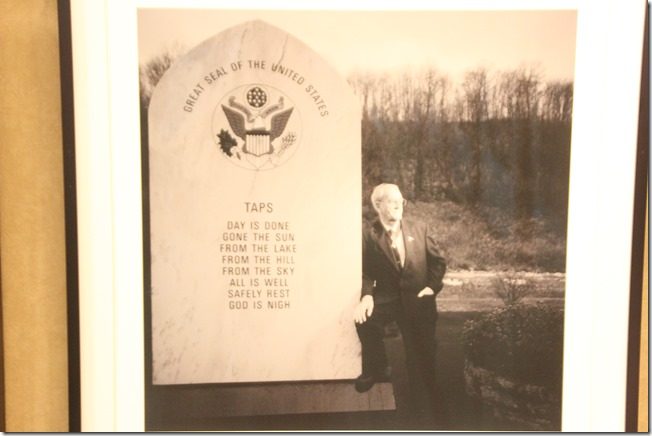 A block or two over from the Riverwalk was Union Street, the revitalized downtown shopping area. The shops were housed in more beautiful old buildings with lots of architectural details and interesting store fronts.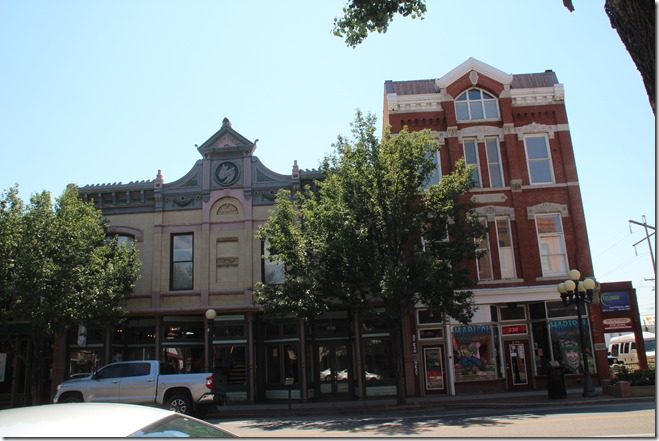 After consuming a wonderful spinach salad and a gigantic slice of pizza at Angelo's on the Riverwalk, we made our way to Colorado Springs and the hotel, the Wyndham Grand, which was housed in what used to be The Mining Exchange bank, a wonderful old building that still had the large walk-in safe in the lobby.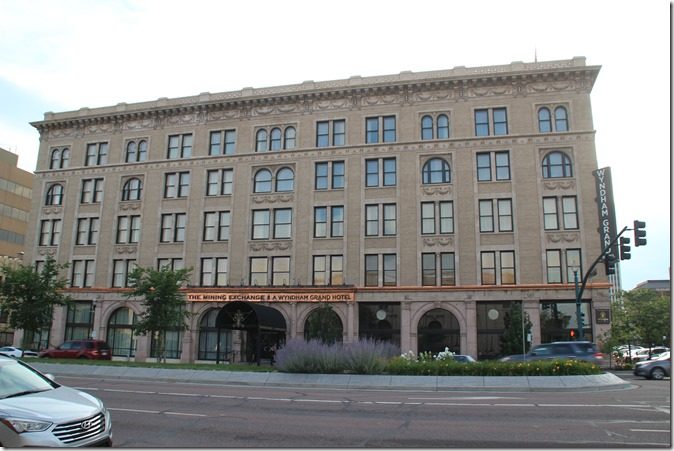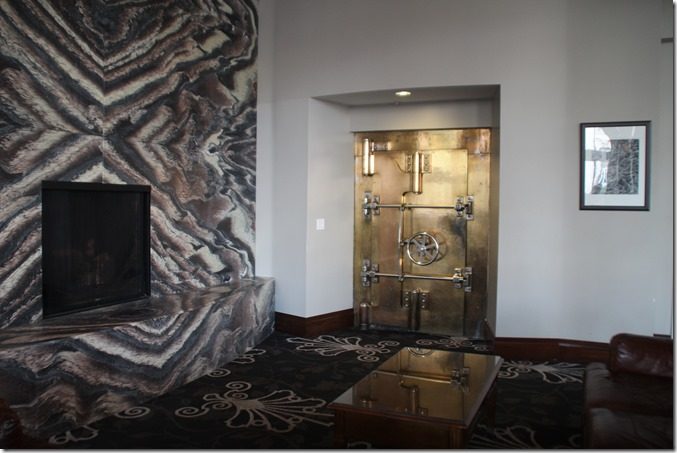 After checking in, we had time to see the Garden of the Gods, a lovely free-to-the-public park full of extravagant rock formations and hiking and walking trails.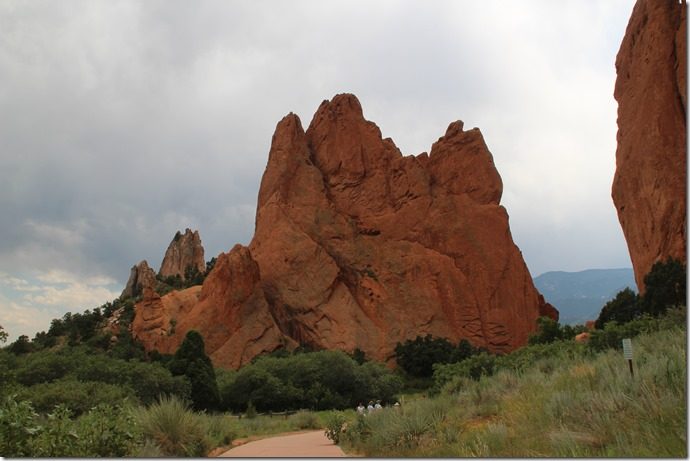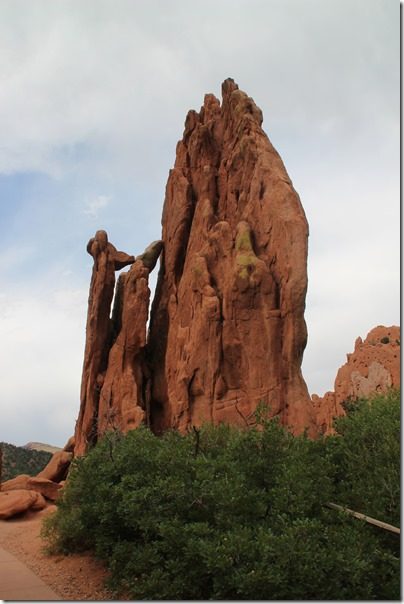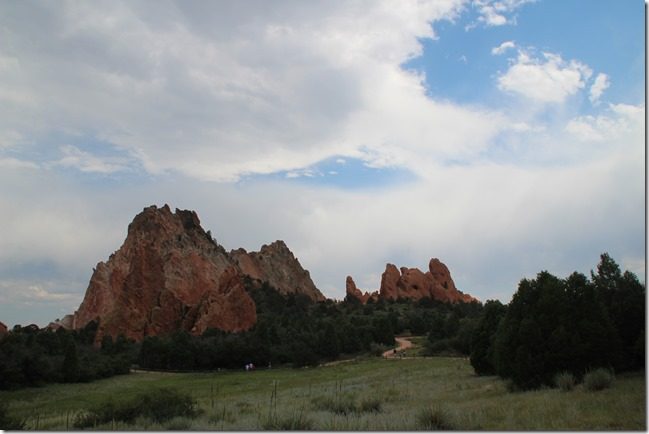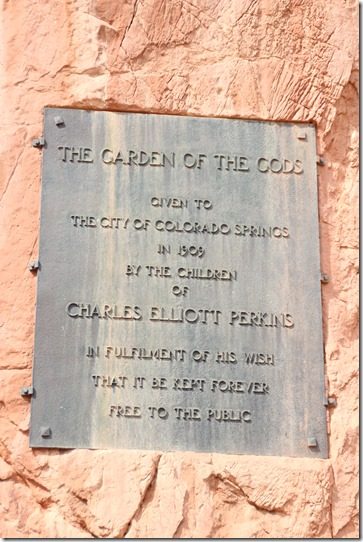 I, of course, tried to take a picture of all of the formations, but will leave you with this balancing rock that is traditionally one of the most popular photo-ops in the park.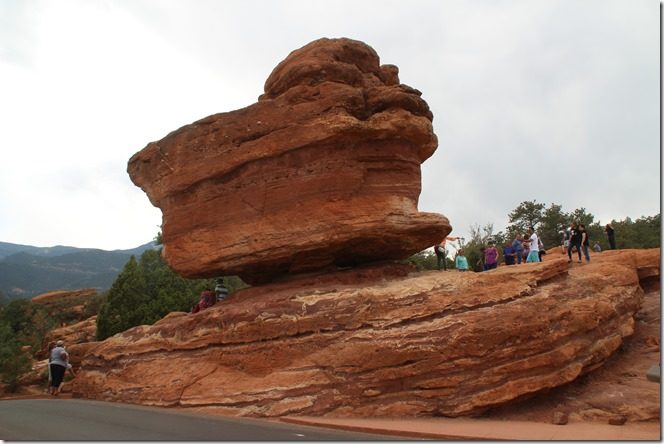 We stopped in Manitou Springs, a popular shopping area right there by Colorado Springs, but only bought an ice cream.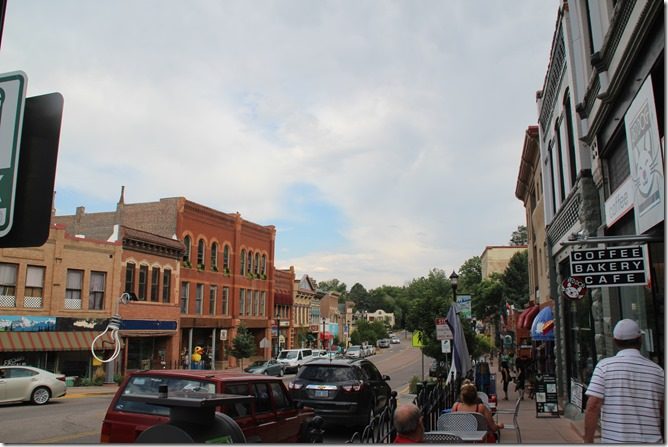 Back at the hotel a four-piece band had set up in an alley between the hotel and the next building and we enjoyed their music with our supper to end the day.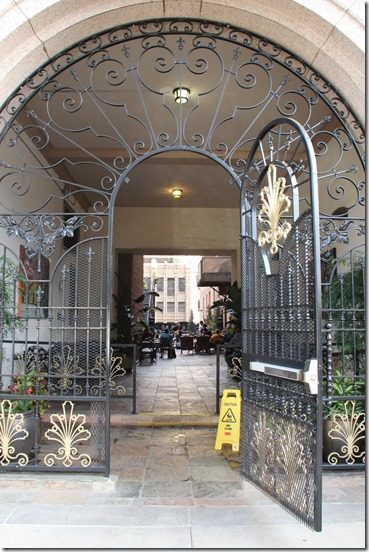 Tomorrow we will hit Pikes Peak. Stay tuned.