I'm sure I have shared pictures of these cactus with you before, but they are always the first cactus to bloom outdoors, and they always put on a show. This year was no different. So they deserve to be recognized once again.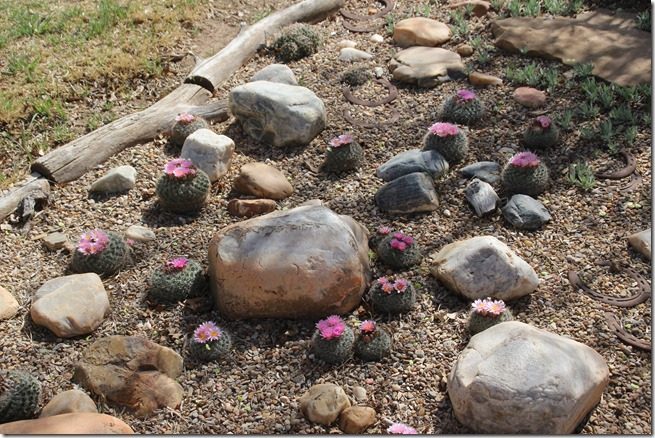 Other cactus grown in Wyoming, and I have a few, but most of mine are pediocactus simpsonii, mountain ball cactus. And true to their name, the plant grows in a very round, perfect ball shape. They are fat and healthy and just bursting with blooms.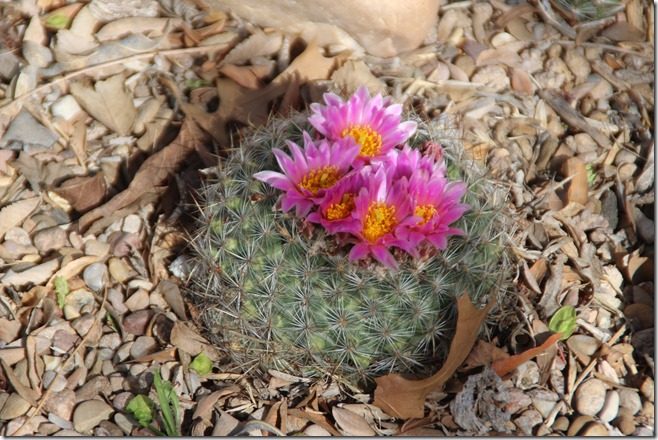 Notice the differences in the shades of pink. I have seen pictures of these cactus with yellow blooms, but mine are all in the pink family. Perhaps different colors grow in different parts of the state. Mine all came from the Laramie/Centennial area, on the Vee Bar Ranch, to be specific, where they graciously allowed me to dig to my heart's content. I know some people look down upon taking cactus from their natural habitat, but mine are healthy and happy and reproducing as we speak. I find babies coming up from seed all around the parent plants. And I certainly didn't make a dent in the local cactus population, so no harm was done.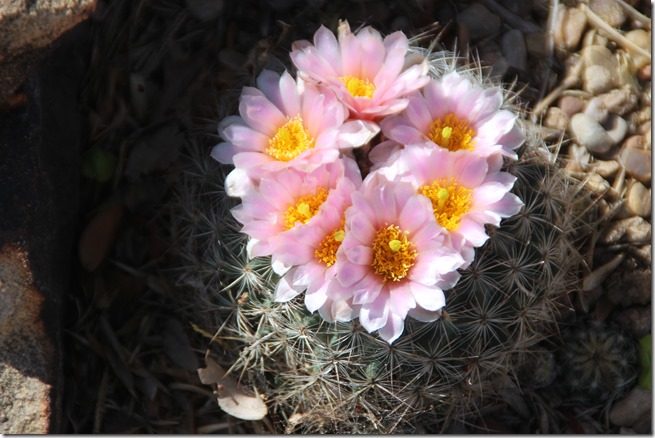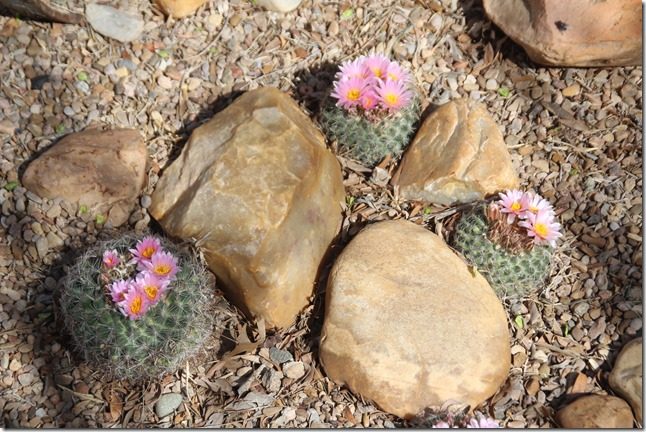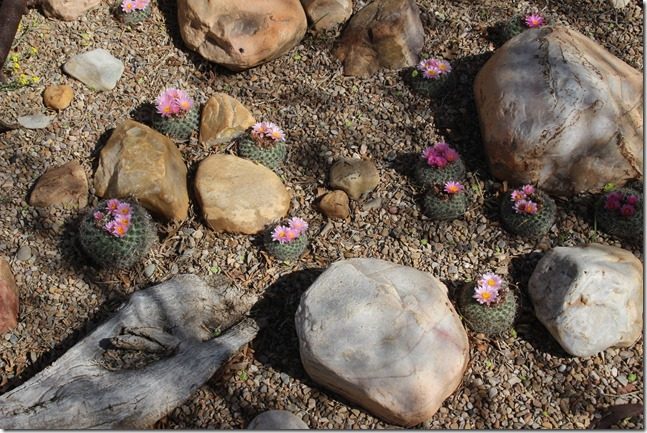 These are definitely cold hardy and are a wonderful addition to any cactus garden. And I had a great time gathering a few to bring home. Much more fun than just buying them…