Dr. William Wallace, who inherited and owned the Janes Ranch House that we lived in briefly when we moved to Muleshoe, and which was moved into and became the centerpiece of the Muleshoe Heritage Foundation's historic collection of structures, died last year. This year his widow, Charlene, came across some things she thought belonged with the house, so she and friend Bill Johnson brought them over Saturday from Amarillo where she still lives.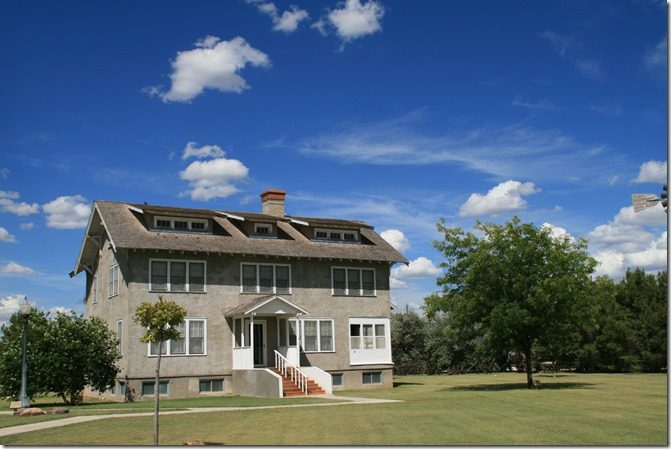 Charlene brought a framed print of an opera scene that she remembers hanging over the piano, an oil painting of the house as it looked out on the ranch, but the real prize was the passport of Mr. John N. Janes, dated January 20, 1920, which makes it 96 years old. Quite an artifact to go with the history of the house.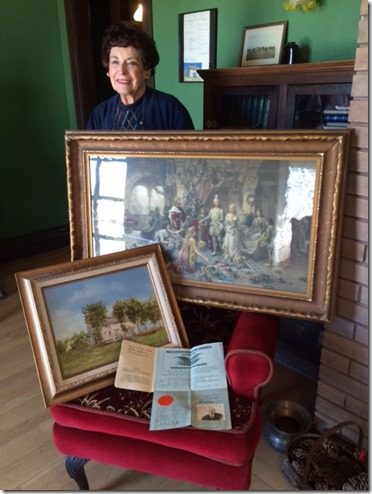 Charlene said it was typical back in that day to have framed prints rather than oil paintings to decorate the house. This one was hanging in what we would call the living room of the house as you walked in the front door.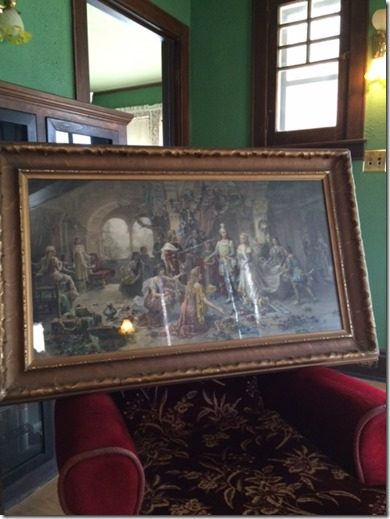 The painting below shows the house as it looked in the country, with the cotton wood trees in the front of the house. Back then, even before this view was painted, a ring of large cotton woods circled the swimming hole that looked suspiciously like a dug stock tank. But this is how I remember the house looking when we lived there. A 'kit house" ordered from the Aladdin Company, it was quite the showplace in its day.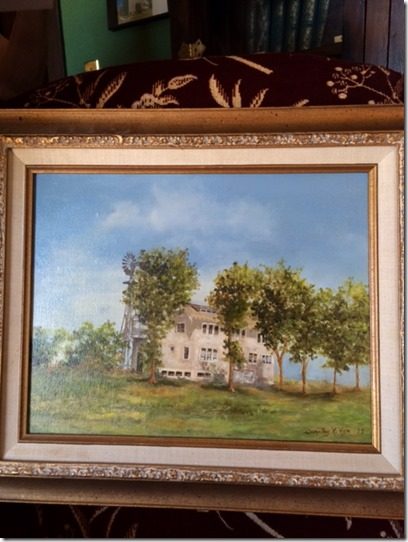 Back then a passport was not a book like today, but more like a folder to hold a page that unfolded with your information. This one was in surprising good condition considering its age.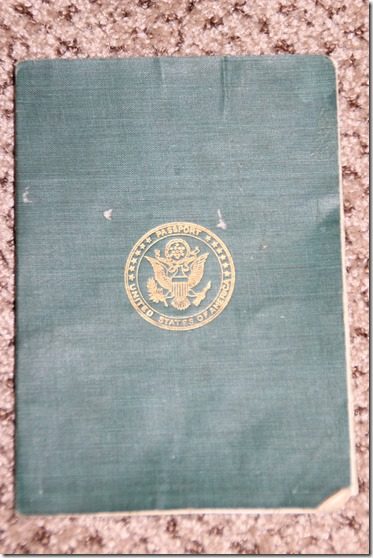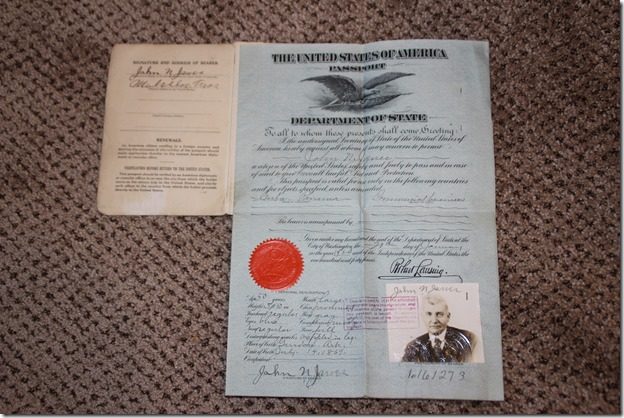 A picture was still in order, but the document also contained a personal description. So we know that Mr. Janes was 5'10 tall with a regular forehead, blue eyes, a regular nose, large mouth, prominent chin, gray hair, ruddy complexion, full face, and his distinguishing mark: crippled in leg! The line stating his occupation was simply marked through, which I found interesting, because he was a rancher. His birth date was also listed: July 14, 1869, and like today, he had to sign the document. In the middle of the page it is stated that the passport is "valid for use only in the following countries and for objects specified unless amended: Cuba, Panama; Commercial business." And yet they chose not to list his occupation.
On the back of the folded-out page was this inscription which I didn't take a picture of because it was so hard to read: "SEEN, Bearer permitted to leave the Port of Key West, Florida, this 27 day of Feb. 1920," and signed G. Robinson, Inspector, U.S. Customs.
I looked at this document and marveled at the similarity to what we do today as well as the changes in how we do things today. I wish I could think of something profound to say at this point, but I am just in awe that the document has survived this long. I think it is worth a trip to the Heritage Center to see it up close and personal. It gives a new appreciation for our history.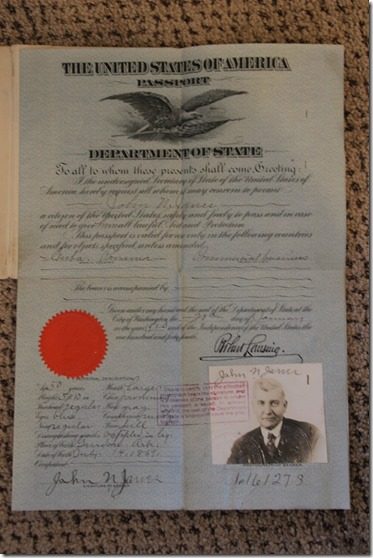 So many stories go with this man, this house, and the impact they both had on the development of the area. And those are stories that I will have to share with you some other time. But for now these are the objects to see and appreciate.
A road trip is in order.