Poopie came to live with us when Colten came to live with us so he could finish high school in Muleshoe. She had been a part of his life since he was five years old. Then when Colten left for college, I was his stand-in. So I felt like she was my cat, too. She was getting to be an old lady and spent more and more of her time sleeping when she wasn't watching the birds outside from her bed by the window on my desk. Well, she did that when she wasn't commanding attention from me as she positioned herself right in front of the computer for brushing or petting. We completed lots of work on the computer together. She could be asleep, and when I sat down to work, she magically awoke and made her way to the front of the computer for her time with me. And there was no talking her out of it. She also did a fine job of rearranging pictures of the layouts I was designing for scrapbook pages. But she was a sweet cat and very appreciative of the attention she demanded and got from me. I rather enjoyed her company.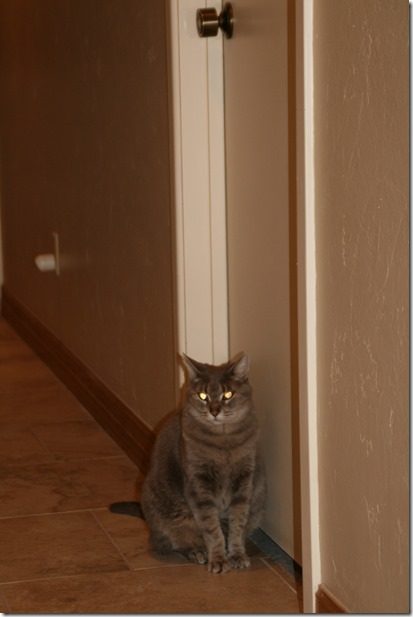 Every night at bedtime if she wasn't already in his room, she would wait by Colten's door to be let in to sleep with him. It was a nighttime ritual. She had slept with him all her life, and at our house was no exception.
However, when we had company, like my friend Carol, she felt it her hostess obligation to make them feel welcome by sleeping with them.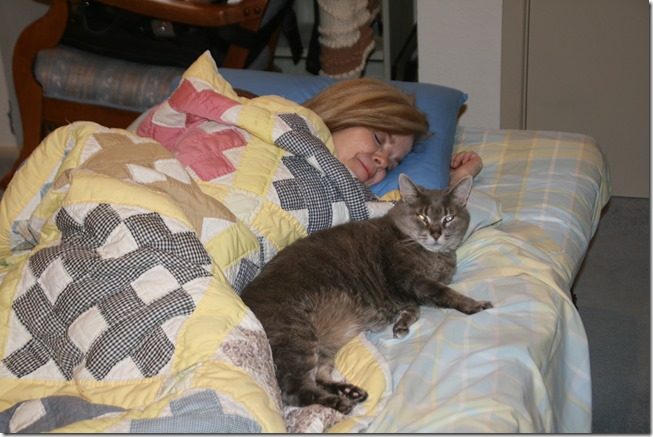 I was making a Poopie page for the scrapbook, so she helped with that.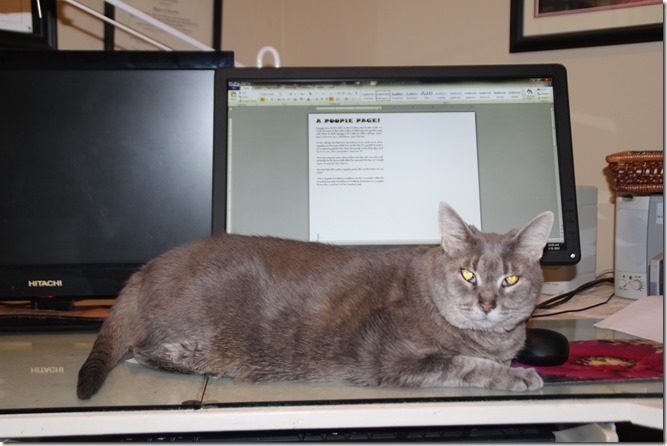 She also spent some time on the top of my recliner. How she managed to not slide off is still a mystery.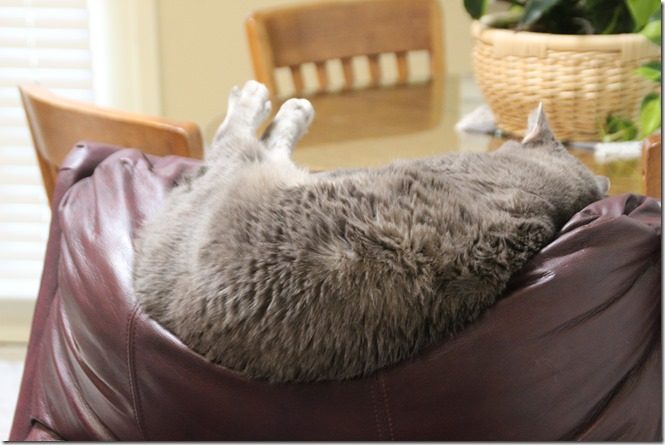 This is Poopie in her younger days, when she first came to live with us in 2010.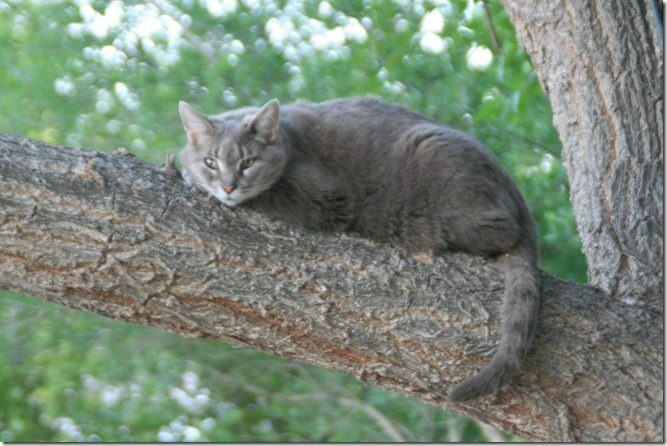 I will miss Poopie, the cat with the funny name. But it seemed to fit her. As with many older cats, she developed kidney issues, was impossible to get medicine down, and because she had lived a good, long life, we decided to let her go with dignity. She died peacefully here at home, in bed next to me. Colten was at school, so again I stood in for him. We buried her under the window where she spent so much time happily watching the birds and the world go by. We should all be so lucky.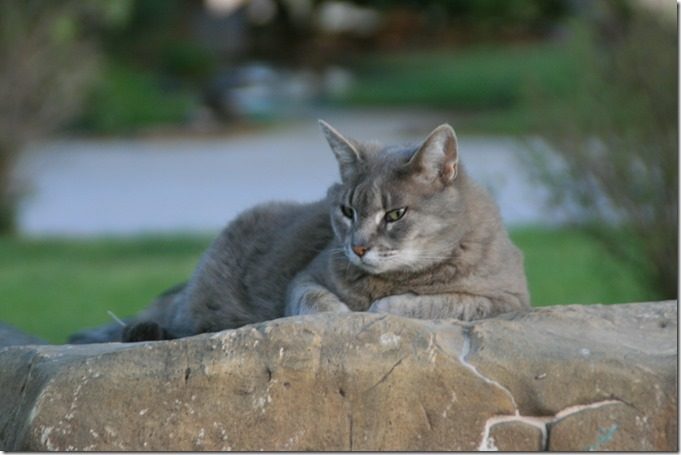 In her goodbye letter I told her, truthfully, that I missed her help at the computer, messy and demanding though she was, and her presence as I worked. I also told her what a good friend she had been to Colten all those years and how much she meant to him. She was a good cat.
Godspeed, Poopie.