We had a nighttime Christmas parade this year, all bright and twinkly. Several floats and lots of tractors were all decked out in lights of many colors.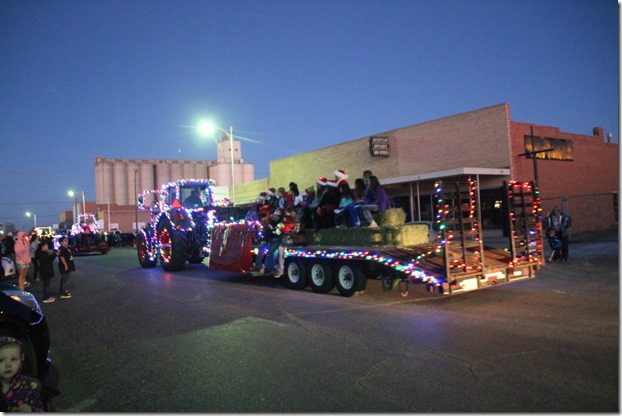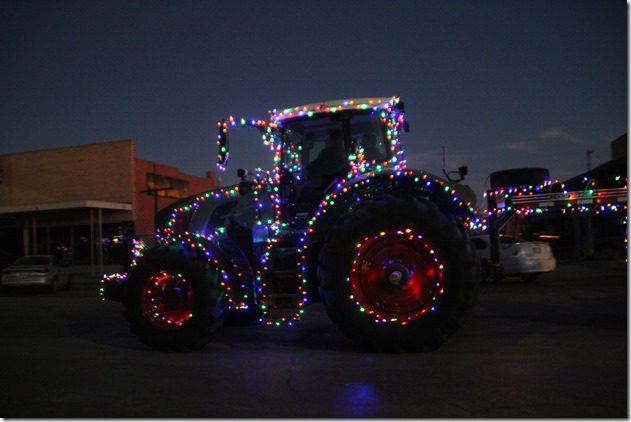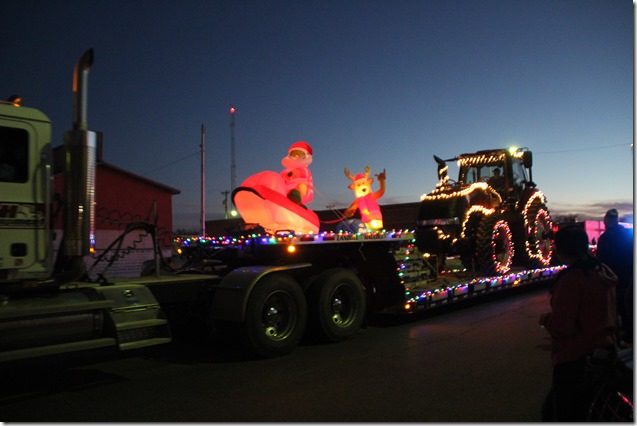 A parade is just not a parade without horses, and we had several riders who braved the darkness, but it was kind of hard to string lights on the horses. We did have a lights-covered wagon pulled by two mules and a decorated buggy pulled by two matched Haflinger light draft horses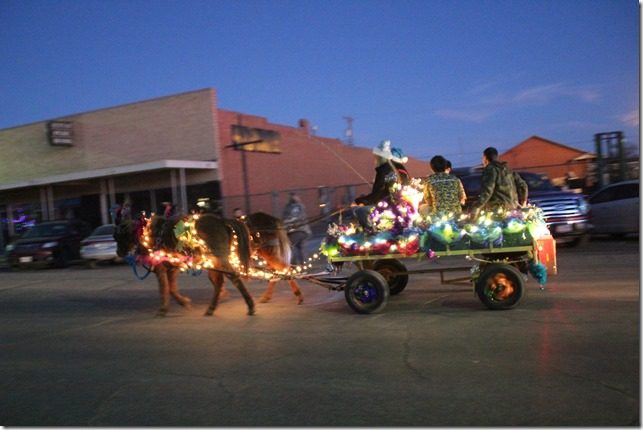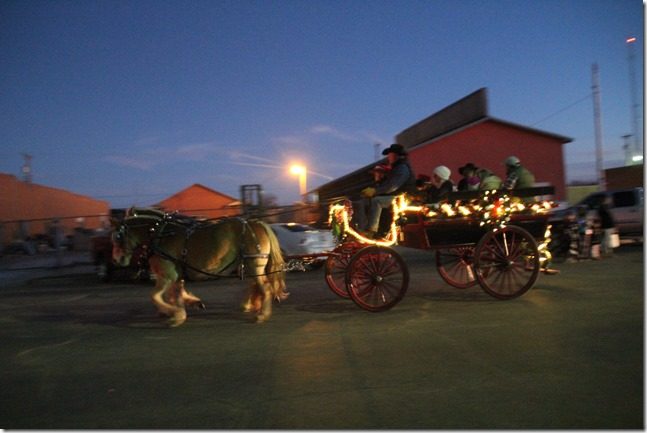 After the parade, the activities continued down at the Muleshoe Heritage Center for more Christmas cheer and to meet Santa. A big crowd enjoyed viewing the historic buildings and homes which were decorated in appropriate holiday fashion.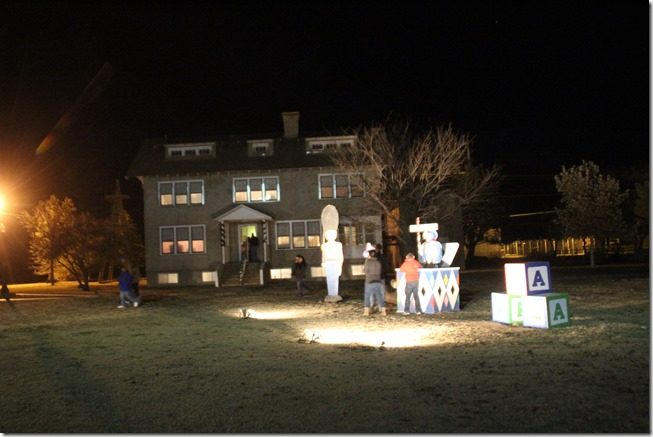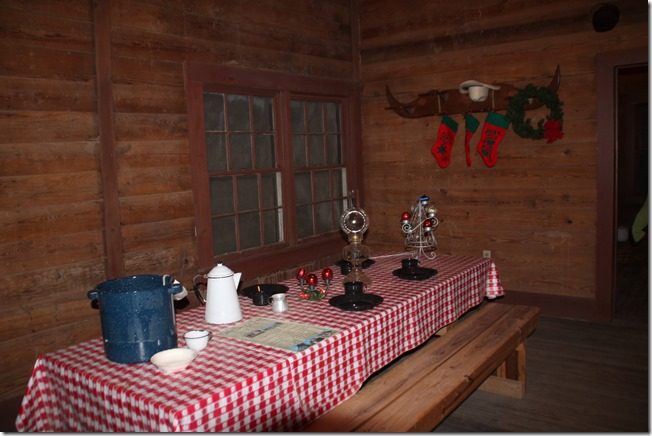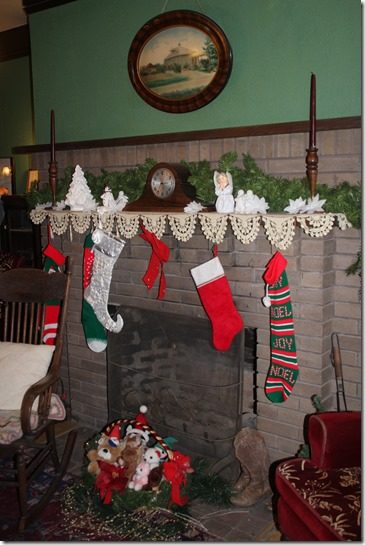 The two Haflingers, Bill and Belle, pulled their decorated vehicle loaded with the Gary Morris family down to the Heritage Center so people could get a closer look at them and their rig.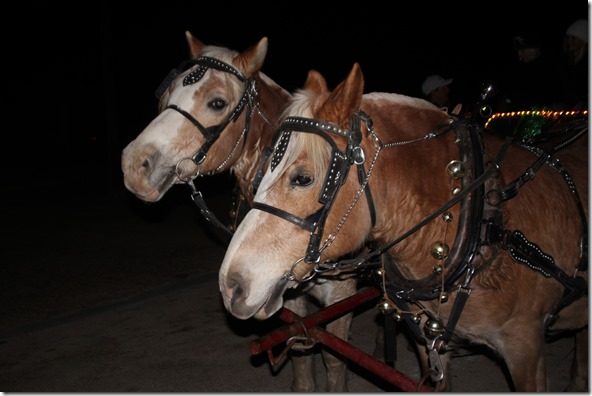 As I was driving back down American Boulevard after the parade and visiting the Heritage Center, I saw the Christmas star that is always on top of the co-op elevator every year. A familiar sight, it made me smile to see it once again bright and shiny in the nighttime sky, so when I made a stop at the grocery store, I just took a picture of it. After all, it was a night for Christmas decorations, and it deserved to be acknowledged, too. As I was walking toward the store, a pick-up passed me and then backed up even with me. The window rolled down, and I heard, "Is that you, Mrs. Liles?" I looked up to see Amanda and Marcos Soto, former students of mine! We hadn't run into each other in a while, so we had a nice reunion, and in the course of the conversation it came up that Marcos worked at the elevator. I told him I had been taking Christmas pictures and had included the elevator star because I always appreciated it being up there. He smiled and said, "I put that star up there yesterday." Not an easy job up in that wind, I might add. How ironic that we would meet in the parking lot, for goodness sake, and have that star in common! A small but nice little Christmas miracle.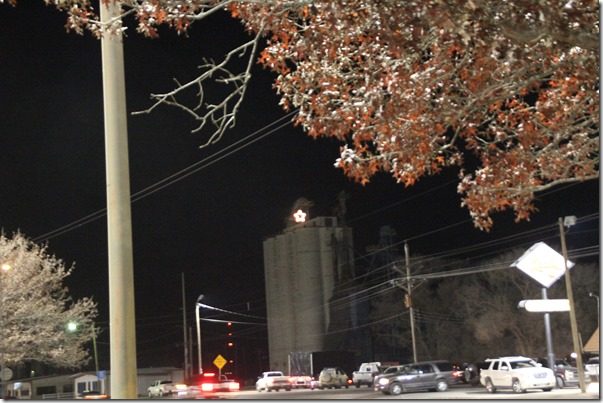 And there you have it. Merry Christmas to all, and for all, it was a good night.