It was time for good friend Elaine and I to take our annual road trip. Well, sort of annual; we fit in a trip when we can so that the last time we see each other won't be at one of our funerals.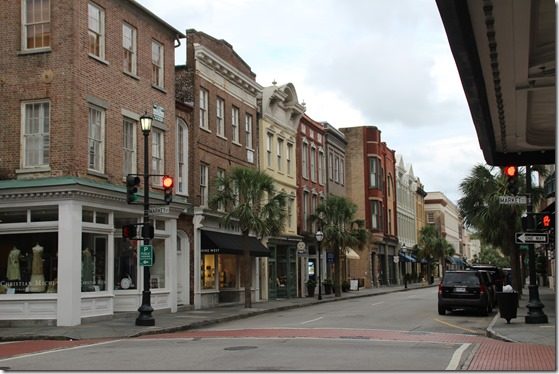 The destination this past summer was Charleston, South Carolina. We met in Houston and flew to Charleston. We decided to stay at the 1837 Bed and Breakfast to get into the mood of the old South. It is the light blue home you see below.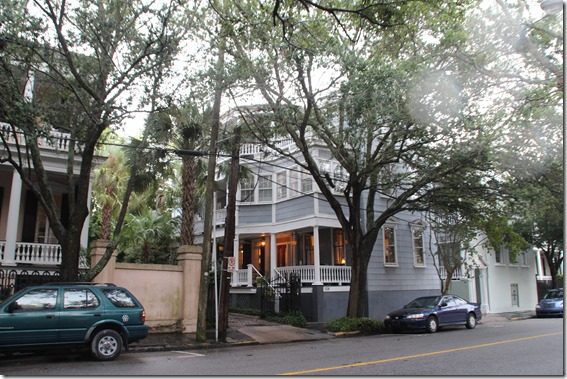 We were told one of the amenities was a rice bed. Had no idea what that meant. Later, on one of our tours through a plantation, we were told the carved rice plants on the bed posts make it a rice bed, something that was started way back there when rice, not cotton, was the cash crop in South Carolina. And this is what it looks like: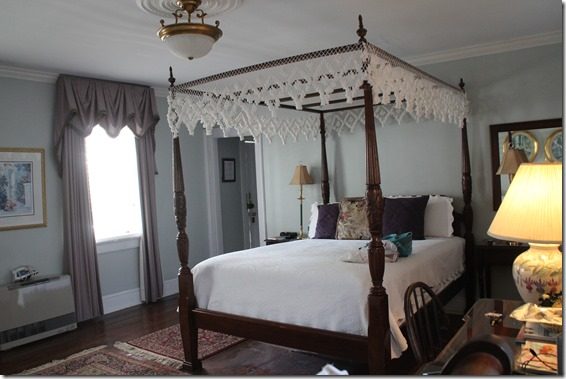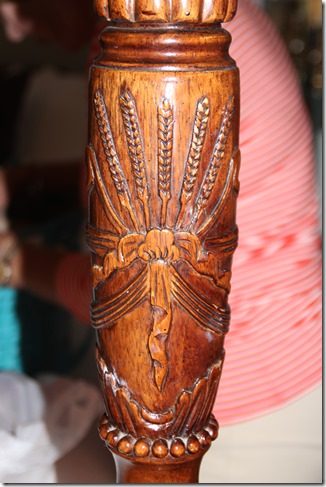 We walked as much as possible to see the city up close and personal, and there was much to see. That first evening we walked past this old Market Building, a prime downtown shopping area full of various vendors, and a famous building in the city. It was closed by the time we arrived, so the plan was to come back the next day. This is the front; the building is long and narrow and continues on for two or three blocks.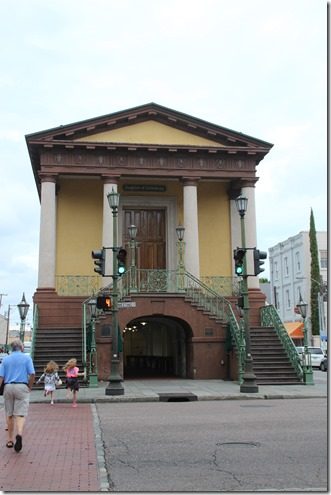 The first stop the next day was Ft. Sumter, which we learned was where the first shot was fired that began the Civil War. More early American and Civil War history than I realized is connected to this beautiful old Southern city. Ft. Sumter, however, is not particularly pretty, but is certainly full of history. This is a shot from the ferry that took us out to it, and that is Elaine and me inside the fort.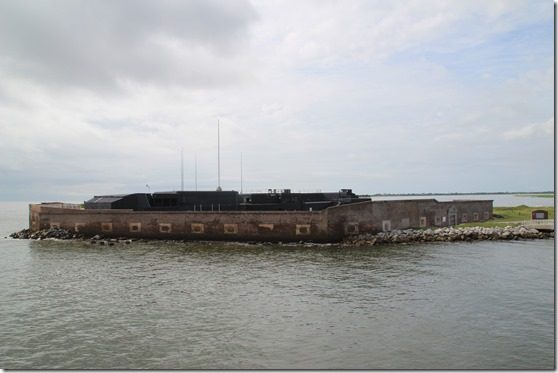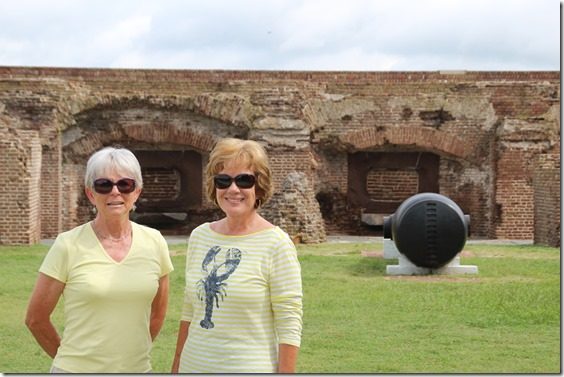 I thought this was a nice view of the city as we rode the ferry.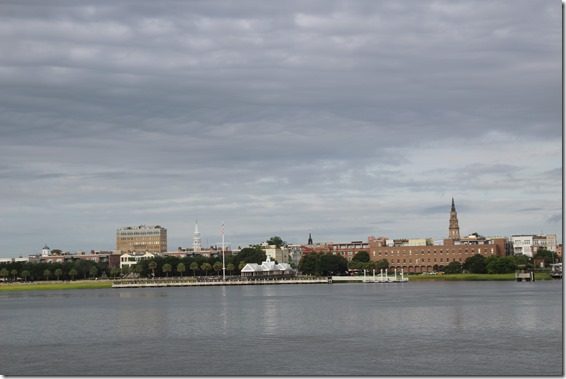 After Fr. Sumter, we visited the aquarium, which was very nice.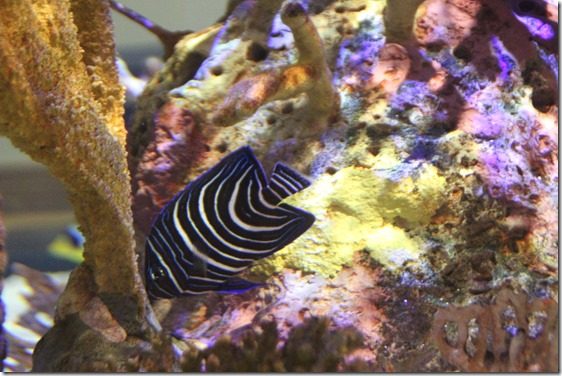 We also wanted to pay our respects to the victims of the church shooting earlier this year, so we walked to the Emanuel AME church, where we found thoughtful people quietly visiting with passersby who had also come express their dismay that such a thing had even happened.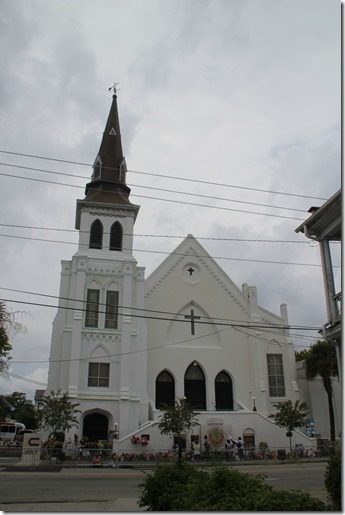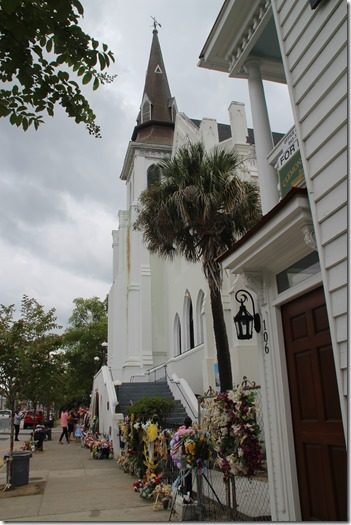 Then it was back to the Market that we passed yesterday to shop for souvenirs, sweetgrass baskets in particular, the souvenir of choice from Charleston, because as it turns out, Charleston and Mount Pleasant, across the bridge from Charleston, are the only places in South Carolina where these baskets have ever been made and are still exclusive to this area only. During plantation times when rice was the cash crop, the baskets were actually used for agricultural purposes. Slaves from West Africa's rice coast brought this useful and traditional art form with them, and the technique has been passed down through the generations. These baskets are worth a story of their own in the future, so I will save that for another time, and for now I will just share this picture of Sara Graddick from whom I bought my first basket. And yes, I bought more than one!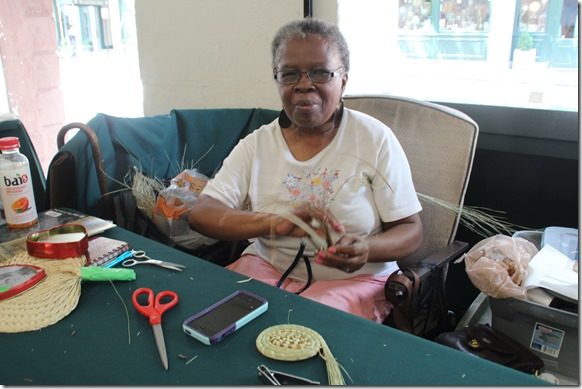 It was late afternoon by then and the sky was looking stormy, so we ducked into a place that had been recommended for supper, A.W. Shucks, which was across the street from the end of the Market building and had outdoor and indoor seating. We chose an outdoor table. The picture below shows the end of the Market and that angry sky.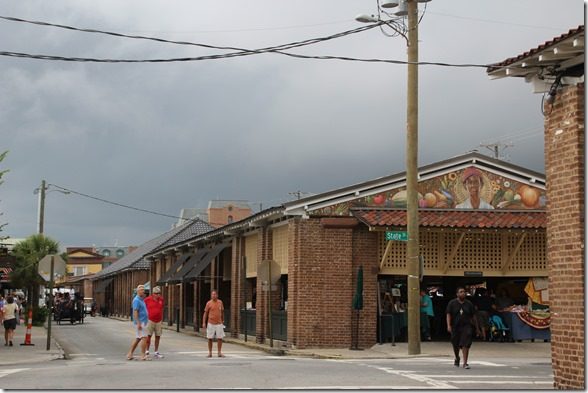 We had both been getting weather warnings on our phones about possible flooding in the low-lying areas and wondered where that might be. As we sat and enjoyed our food, the rain came with a vengeance and continued with lots of thunder and lightning, and the street promptly became a small river of water. It was then we realized we were in the low-lying area!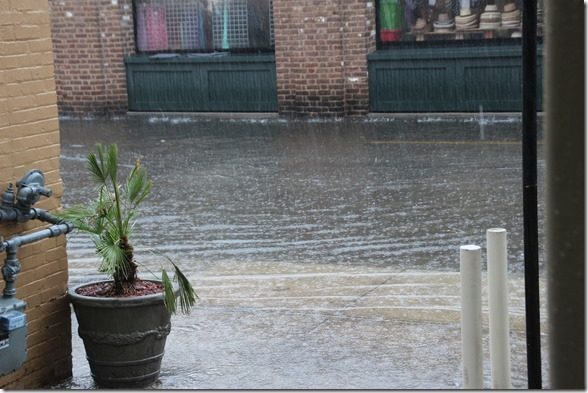 After it had rained hard for probably 30 minutes or more and our meal completed, we figured there was no getting out without getting wet, so the shoes came off and we waded ankle to knee-deep water over to the Market, which was also filled with high water.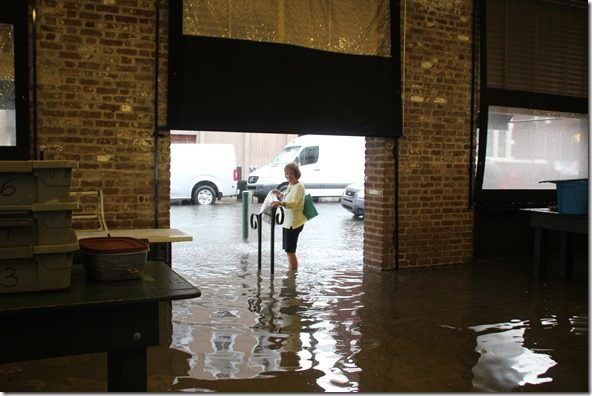 For the vendors, this was an every afternoon affair, so they were ready with knee-high rubber boots for the occasion and just kept on selling. And then the rain finally stopped and within maybe 15 minutes the water ran off and everything was back to normal. The whole city is in what they refer to as the low country, so of course water accumulates. Several people told us to go home and wash our legs and feet with bleach and soap because there was no telling what was in that water.
By the time we walked back to our B&B, we walked through some even higher water that had not yet drained off, which made the whole thing quite an adventure. We didn't wash with bleach but did take a very prompt soapy shower and nothing swelled or turned red.
Tomorrow is Plantation Day. Stay tuned.