The decision was made to visit Niagara Falls and try to catch some fall foliage color in the New England area. And if we were in the neighborhood anyway, see The Lion King one more time. So off we went. The Big Apple was the first stop.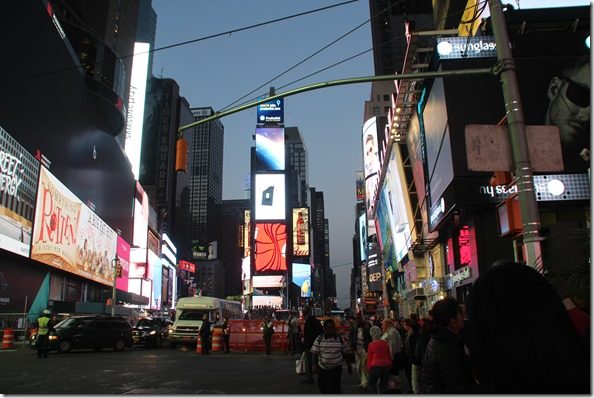 We flew from Lubbock to Denver to New York La Guardia airport and flew over one of the great lakes, we think Lake Michigan. I won't even hazard a guess as to what city this is by the lake. Since our seats were over the wing, this was the best I could do for a picture. But it was amazing to fly over that much water and it not be the ocean.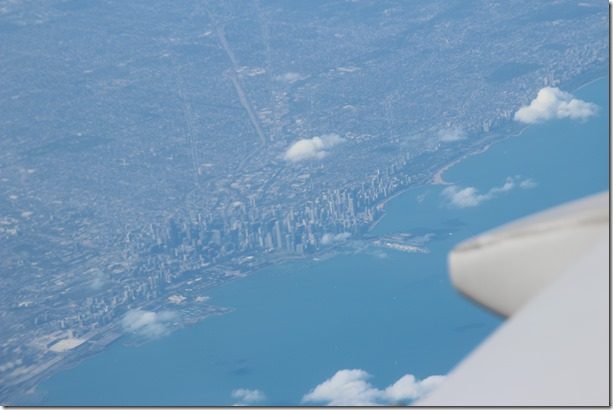 I always try to take pictures of things we would not see at home, and here is one. I kept seeing various 'No Standing' signs and I wondered why they didn't want people standing there; it was a sidewalk, after all. Well, turns out the sign is directed to vehicles not parking along the street. In this shot you can also see an example of the beautiful architectural touches found on the old buildings in the city, of which there are many. Modern skyscrapers may be impressive based on size, but they just don't build buildings the way they used to, with character and beauty and flair.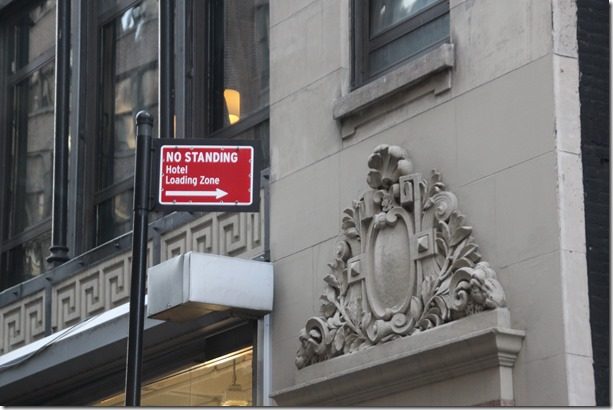 We had supper at this open air restaurant, Daniela Trattoria. As we were walking there, we rushed by an old man very slowly making his way down the sidewalk, head down as he concentrated on his steps and his cane.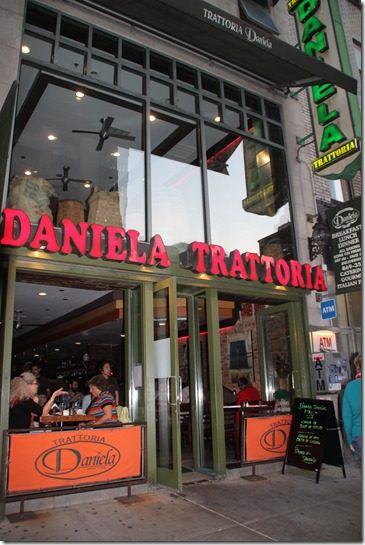 As we had been sitting at our table after ordering, I noticed the old man we had so mindlessly rushed past carefully making his way into the restaurant, too. He was greeted by the waiters and escorted to his table. That is him sitting to the right, gray hair, light tan jacket with his back to us. You can see his cane propped up on the table. I quietly pointed him out to our waitress and asked if might be a regular. Another waiter who heard my question chimed in with her to assure us that yes, he was a regular, had been coming there for years and worked in some capacity with the Broadway plays. I found it reassuring that in the bustle of the city this old man was known and cared for. It also told me we had chosen well, a good restaurant and not a tourist trap.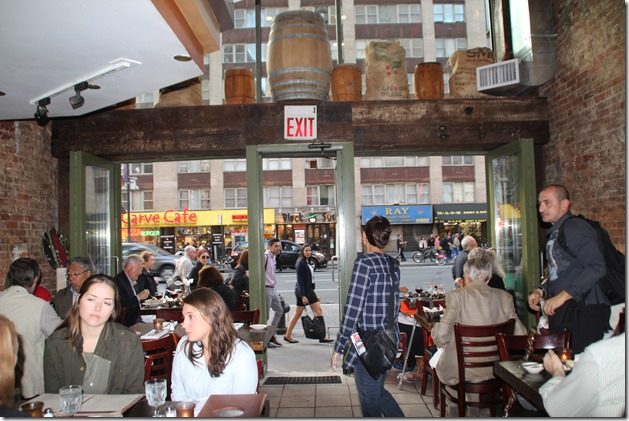 The delicious meal finished, we walked to Rockefeller Center with the flags and skating rink and lighted trees.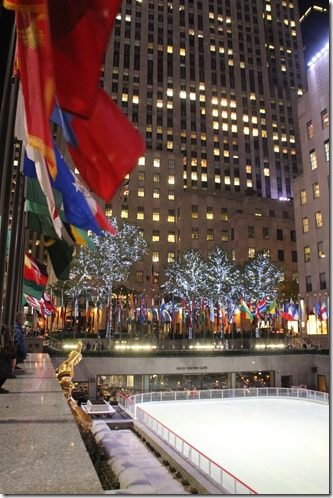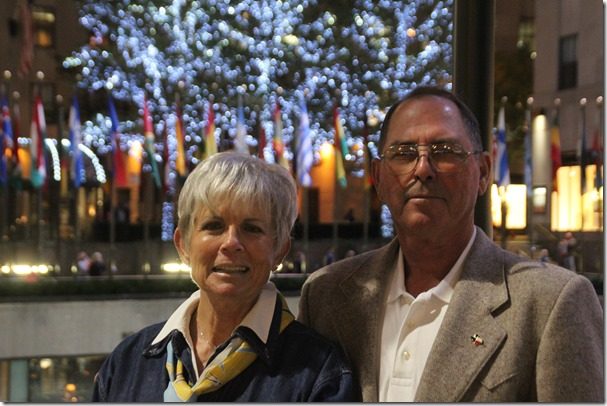 We stayed at the Marriott Marquis on Times Square, not so much because it is on Times Square, but because it is next door to the Minskoff Theatre where we would go to The Lion King tomorrow, and it is where we have stayed on our other two trips to New York. So we tend to know our way around there, and that is comforting when you are in a place as big as New York. I would have taken a picture of the front of the hotel, but it was ensconced in scaffolding for remodeling. This is the view from our room of one corner of Times Square.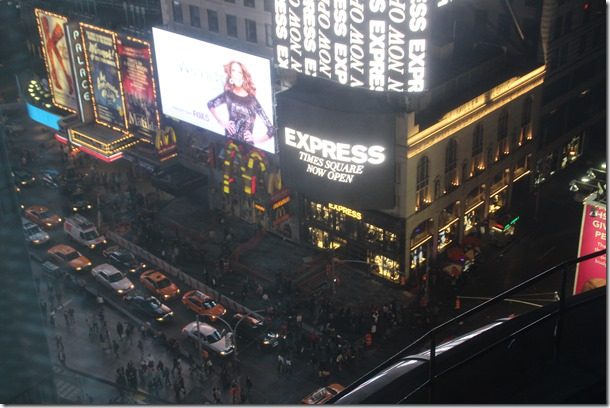 Look closely and you should see the MacDonald's arches. We went there the next morning for breakfast. Ha. Fast food? This MacDonald's had two floors, with escalators, no less, and the place was packed. We stood in what we thought was a line, as did the others waiting with us, and after being ignored for longer than we thought necessary, we left, and went around the corner of the hotel and had a nice open air breakfast at Junior's.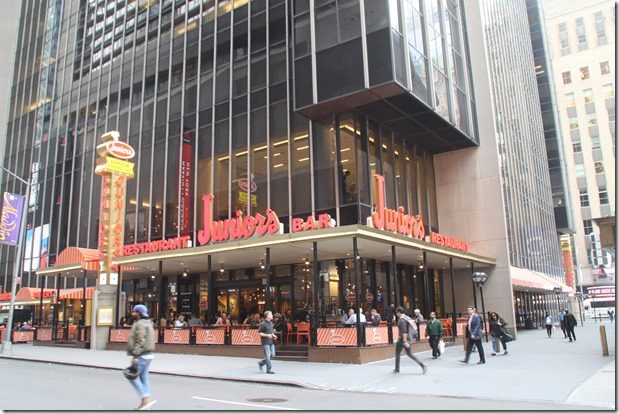 I think it best to break up the trip and not have one long story for you to read, so tune in next week for part 2, the next day's walk over the Brooklyn Bridge, Brooklyn Heights, The Lion King, and a good story about what a small world we live in.