On October 15th, the last Lubbock Avalanche-Journal newspaper was delivered to our house, thrown by carriers Junior and Lindsay Garcia. The paper will now come in the mail with news a day late, if we're lucky. Probably more like two or three days late.
This was the last time they will grace our driveway with their car and throwing arm.
But of course, we can read the paper online if we want to sit in front of the computer instead of having the simple pleasure of thumbing through an actual paper, something we have done for years. It's in the family. Bill and I both grew up watching our parents read the newspaper every morning with that first cup of coffee, we in turn read the morning newspaper, and it is hard to think of that going by the wayside.
All this done, according to the paper, "as part of an effort to improve delivery consistency and optimize resources amidst ongoing labor challenges, fluctuating fuel prices, competition for workers from door-to-door delivery services and increasing digital demand."
Really? We have never wanted more digital options, but then, we are old, and I know that makes a difference. Our delivery has always been on time. Lindsay and Junior have had less than one percent of delivery issues with their route in the last year; they have been throwing the A-J for ten years and the Muleshoe Journal for five, and I have no complaints with their service over than time span.  I can't speak for Lubbock, and I know fuel prices are always an issue, but I question whether or not all the problems they claim are really the case in this situation. I suspect something else is at work to cause these changes. Over time, the paper has become smaller physically, not to mention how the number of articles have dwindled, especially after they chose to let go many of their time-honored and popular columnists. The newsprint is a smaller page, the font size has been increased to take up more room, the obituaries are in larger print and unused space is filled up with generic angels and sayings. They can barely fill two sections of paper.  It's as if they are pushing online news which younger readers will look for somewhere else, many times from free sources rather than an A-J subscription. They will be losing those older subscribers like us who simply don't want to go online to read news and get day- old news. So I see them losing customers rather than keeping or gaining them. But that's just my opinion.
This also puts Junior and Lindsay out of a job, and I am sorry for that. They will survive and find other means of income, but it's too bad they now find themselves in the ranks of the unemployed through no fault of their own.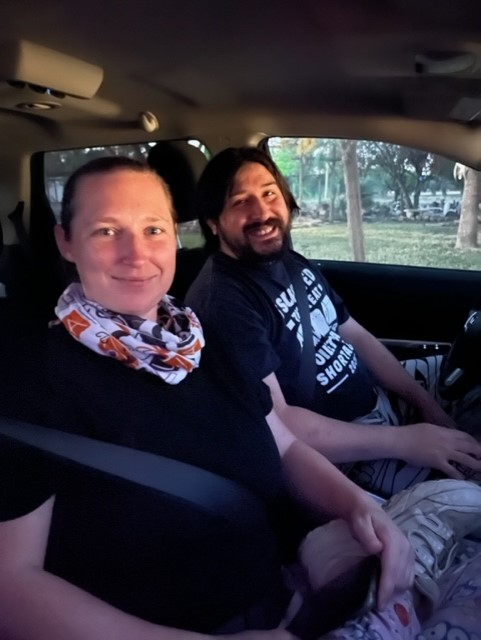 We are keeping our subscription until what is already paid for expires, and we will try to get used to day-old news and try to get comfortable using the online paper, or epaper, I believe they call it. This business about the transition from carrier to Postal Service ensuring a more consistent experience for our valued customers is shaky at best; news will be late, sometimes papers will be delivered to the Post Office late, and the Post Office is closed for holidays and weekends, so how consistent is that? We have always had consistent service with the paper being thrown by the Garcias.
The Internet is taking over our lives, and this is just one more way that is happening. I like the Internet for some things, obviously, since I have this blog, and I know I am not of the computer generation, which shades my view of things, but old habits die hard, and having a newspaper in my hands every morning is one I will have to deal with now.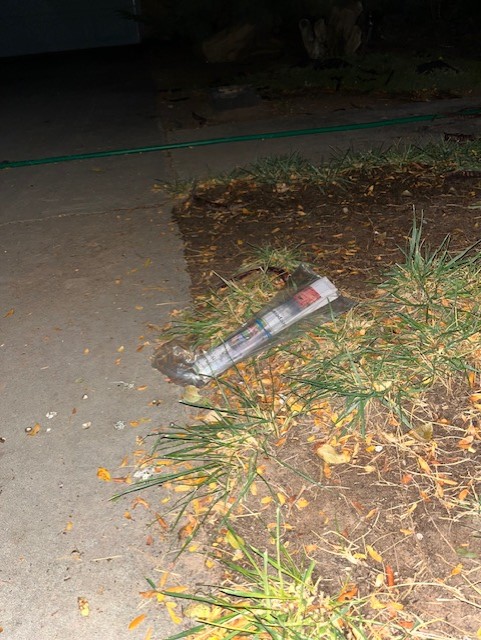 We won't be going out in the morning to find a paper in the yard anymore, and I won't have any rubber bands to collect for later use, either!
But life will go on.
Thank you, Junior and Lindsay Garcia, for your help with this story.