I am pleased to announce that Adventures Down the Texas Rabbit Hole is now available for purchase! After dealing with a few roadblocks, stories about Texas, Muleshoe, animals, and personal reflections are ready to be read.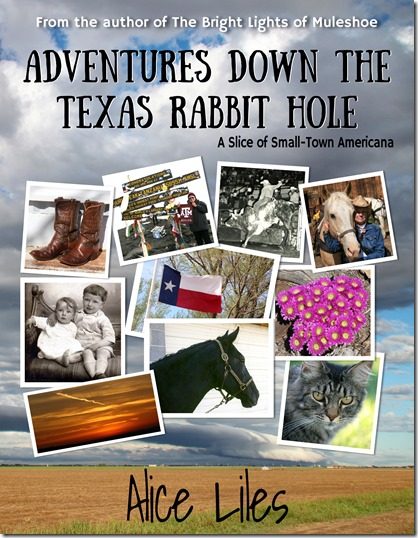 This book still has stories about Muleshoe, but I included stories about things relating to Texas, like tumbleweeds and horny toads, stories about my cats, dogs, and horses, and stories of personal reflections and adventures I have had that I think anyone can relate to.
I don't know if you can read the story titles, but I thought I would include the table of contents just in case you can.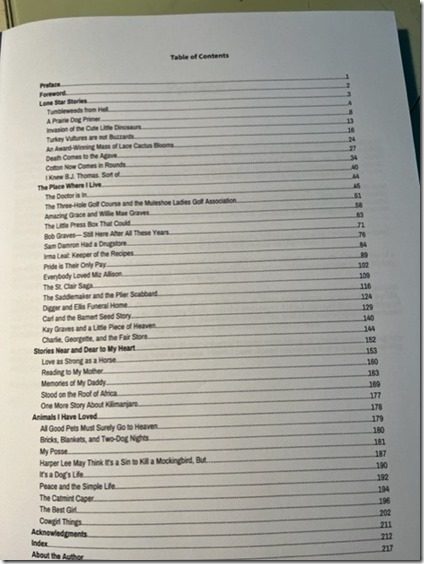 I don't have copies to sell myself yet, thanks to everything being slowed down during the holidays, but I should have them by the end of the month if you want to buy from me. And the book is available on Amazon now in paperback and eBook form.
If you are interested, go to the Books by Alice tab on my website for information and links to purchase the book. Or give me a call.
If you like the book, a positive review would be great!
And with that being said, pleasant reading!