Robert Hooten was stationed at Fort Bliss in El Paso. His uncle and aunt Ralph and Esther Johnson lived in nearby Las Cruces, New Mexico, and he visited them often. Robert happened to visit and attend church with them on the weekend that the church introduced Maurine Wilterding as their new youth director, freshly graduated from McMurry College (now McMurry University) in Abilene. After lunch when Robert was drying dishes for his aunt, he announced that he planned to marry that girl that had been introduced at church that day. And since it just so happened that Maurine had known the Johnson's three daughters, Robert's cousins,  when they were all attending McMurry, Robert asked cousin Ina Lou Varenkamp to invite Maurine over for dinner one night when he would be there.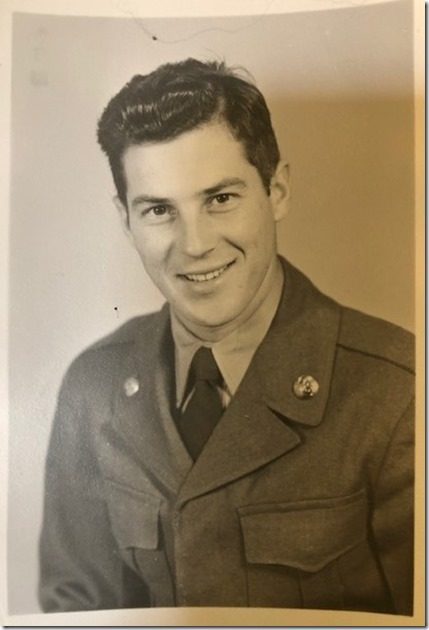 Photo courtesy of the Hooten family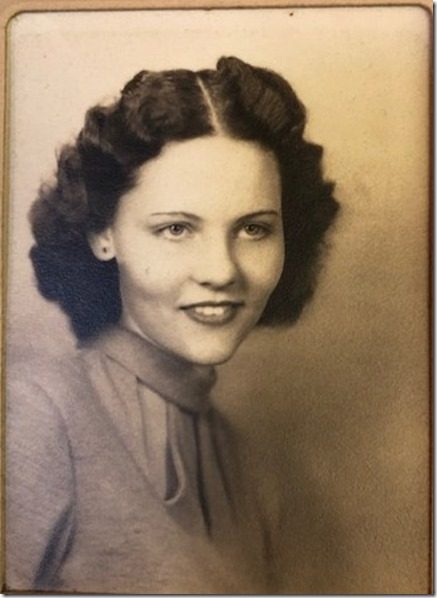 Photo courtesy of the Hooten family
The invitation was given; the introductions were made; Robert and Maurine had met. This first encounter was in late August of 1951. By November of that same year Robert's announcement became a reality and they were married. So even though it was a rather speedy three-month courtship, it must have stuck, Maurine chuckled, because this past November 22nd, 2019, she told me they celebrated sixty-eight years of marriage. A classic case of love at first sight, I would say.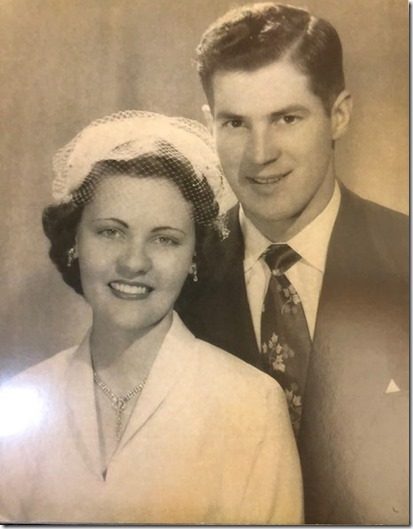 Photo courtesy of the Hooten family
Robert grew up on a farm in Arkansas. He attended Arkansas State Teachers College in Conway, Arkansas, earning his degree in Math and Physical Education, going on to teach math and coach girls' basketball at Quitman, Arkansas, until he enlisted in the United States Army. Basic training followed at Fort Chaffee in Fort Smith before being assigned to Fort Bliss in El Paso where he served as an instructor on the 40-millimeter anti-aircraft gun.
Maurine was born in Bailey County, one of four children of Mervin and Mae Wilterding. After graduating from Muleshoe High School, she headed for McMurry and graduated there with a degree in Religious Education and History. Her first job was that job at Las Cruces' St. Paul's Methodist Church as their youth director.
After the wedding, which was held on Thanksgiving Day at the YL Methodist Church, the couple lived in El Paso and Maurine continued her work as  religious education director at Trinity Methodist in El Paso until 1954 when Robert's tour of duty was over. They then traveled to Dallas where Robert had a job as an insurance adjuster with Liberty Mutual and was transferred to Oklahoma City where they lived for two years.
It was about that time that Maurine's parents asked Robert if he would be interested in coming to Muleshoe to help them farm. Maurine's brother Reece had bought land in Tulia to farm and would be moving. Both Robert and Maurine shared the experience of growing up on farms, but for Robert that included hard labor like clearing the land of rocks and trees,and plowing behind a mule. West Texas farming would bring a different set of difficulties to deal with, like  water concerns, unpredictable weather, and lots of blowing dirt. To Maurine's surprise, Robert agreed to try it, so they loaded everything they owned in their '52 Ford and off they went to Bailey County.
The next five years on that farm produced crops, but also children. Gary was born in 1955, Gayla came along during the big snow in February of 1956, and Lary was born last in 1960.
But five years of hail and less than spectacular weather created problems with those crops and supporting those kids. So one day in 1960 Robert asked Jack Morris at Muleshoe Motor Company for a job. Mr. Morris related later that he had been searching for a new employee and praying that a good Christian man would come along in need of a job. Robert was that man. Later when Jack Morris bought the Ford dealership in Plainview, Robert stepped in as manager of the business in Muleshoe and continued to farm. Even as the farming continued for many more years, the family moved into town in 1966 when they built the house where they live now.
This photograph is from 1939 or later when Muleshoe Motor Company was located at the corner of First Street and American Boulevard, what was then commonly referred to in Muleshoe as "The Crossroads." Robert was manager at this location for many years until he became sole owner of the dealership in 1970. He built new facilities down the road on West American Boulevard and moved there in January of 1973.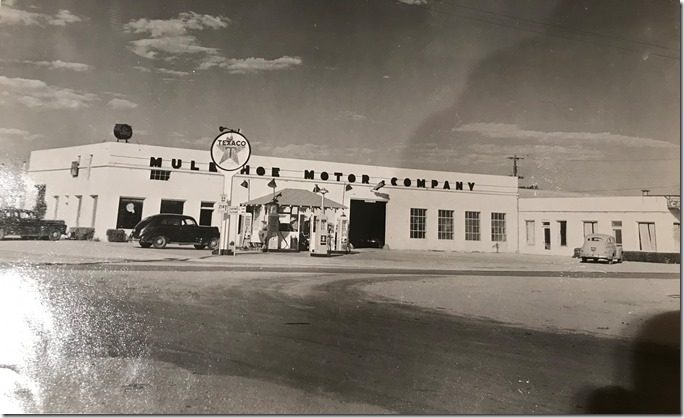 Photo courtesy of the Hooten family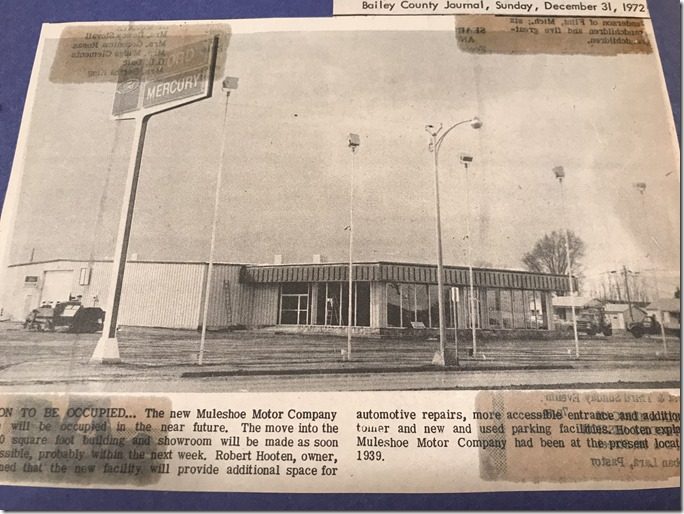 Photo courtesy of the Hooten family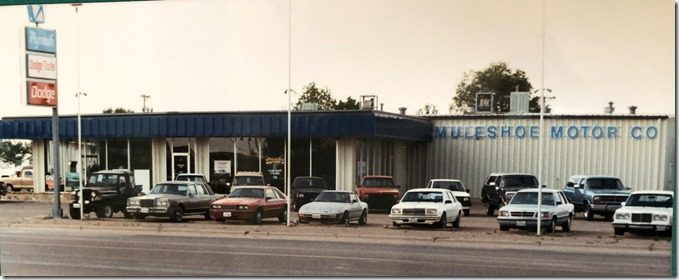 Photo courtesy of the Hooten family
Along with the Ford and Mercury models originally sold, Robert added a Plymouth/Dodge/Chrysler franchise in 1983, and the business thrived. Robert became active in the South Plains Ford Dealers Association, the Ford Advertising Fund, and the Texas Automobile Dealers Association, serving as president in all three. He was also a member of the National Automobile Dealers Association and was awarded the Ford Distinguished Service Award several times, a distinction he took pride in.
After thirty-three years selling and servicing automobiles, at the age of 65 Robert talked about going into semi-retirement in 1993, so son Lary and his wife Wanda moved back to Muleshoe to help with running the business. By 2004 the family agreed it was time to sell Muleshoe Motor Company and move on to other endeavors. The franchise was eventually sold to a San Antonio businessman in 2007, who later closed the dealership.
It distressed Robert to watch the now empty location and buildings  that he still owned falling into disrepair and being vandalized and the location going to waste, so in 2012 Robert sold the land where Muleshoe Motor Company had lived all those years to Lonnie Allsup and is pleased with the new business now located there putting the land to good use.
While Muleshoe Motor Company was living in that location, Robert and Maurine were busy raising a family and contributing to the community. Robert served on the Board of Directors for the West Plains Medical Center and Maurine worked with the hospital and nursing home auxiliary.  Robert was active in Rotary, Lion's Club, United Way and the Chamber of Commerce. He was the Little League President when Roger Miller Park was built and coached and sponsored a Little League team. Along the way he was named an Honorary Chapter Farmer of FFA, was named Muleshoe Outstanding Merchant, and was given the Community Service Award by the MISD Board of Education. Maurine served as a Muleshoe Heritage Foundation director. Maurine even worked in a long-term substitute teaching stint for the school on one occasion. She was a member of the American Association of University Women. She was named Beta Sigma Phi's Woman of the Year for 1995-96, and this year was honored to be voted Mrs. Santa for 2019 by followers of Gil Lamb Advertising.
Both Robert and Maurine were very active in the First United Methodist Church where they were sponsors for Methodist Youth Fellowship, taught classes, and served on various church committees. Both served on the Administrative Board, and Robert served a term as church trustee and chairman of the finance committee for several years. Maurine worked with Vacation Bible School, was a member of several women's groups and was a lay leader to the Annual Conference.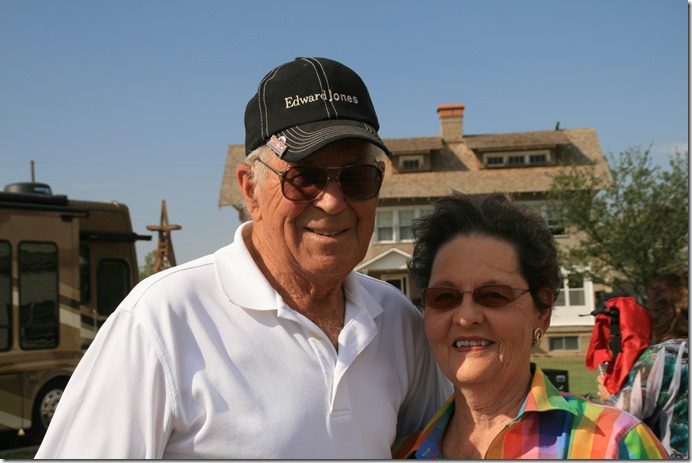 Robert's family history lies in the hills of Arkansas where he grew up, but Maurine's family tree is firmly planted in the history of Bailey County. The original Wilterdinks, Jon and "Miss Bloomer" sailed to America from Holland in 1846, had six children, three of whom changed the spelling of their name to Wilterding and eventually wound up in Hurley here in Bailey County. If you turn to pages 294-296 in Tales and Trails of Bailey County, the first 70 years, you can read about the history of five Wilterding families and individuals that left their marks on Bailey County in a variety of ways, including persuading the state to accept Bailey County as an independent county, becoming the first county judge, the first county school superintendent, and designing and building the first Bailey County courthouse.
The farm that Maurine grew up on and that her parents Mervin and Mae asked her and her new husband to come help them farm was land that had been in the family since 1908 when Mervin's parents, Will and Laura Wilterding, swapped their land in Nebraska for land in Texas. That land remained in the family and was passed down to Robert and Maurine as they farmed it.  When Mervin and Mae died, the land was divided up between their four children, Lona, Reece, Maurine, and Luella. It was hard to let go of something that had been in the family for over a hundred years, but in 2008 the Hooten family made a decision to sell their section of the land.
Robert was a dedicated father involved in the lives of his children, but his business kept him busy in town and in business-related organizations. While he was taking care of the car business, Maurine was taking care of kid business at home. Gayla commented she remembers Mom always being there when they needed her and running the taxi service to get them where they need to be. Cooking was high on Maurine's list of things she enjoyed doing. Gayla  remembers Mom taking food dishes to families in times of need and marveled at Maurine's ability to have a lovely spontaneous meal on the table when Robert would call late in the morning to tell her a friend or business-related visitor was in the shop and would be coming home for lunch with him that day.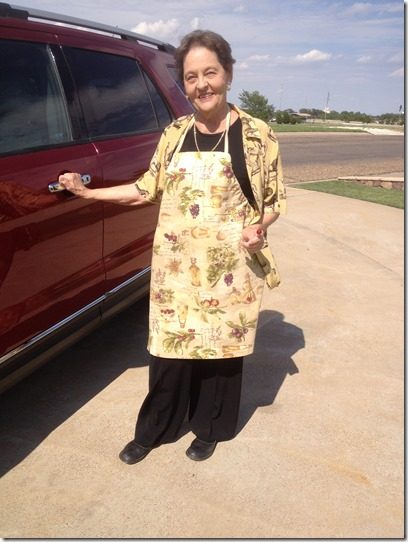 Photo courtesy of the Hooten family
When Robert wasn't taking care of business, he enjoyed creating in his woodworking shop, After his retirement, he played golf, but also did his woodworking in earnest. He has made all five grandchildren headboards and sets of kid-sized tables and chairs, as well as sets for the Oneida Wagnon Senior Center and the Bailey County Stock Show auction fund-raisers.  All the women in the family received chests for their hall entries, and he remodeled Maurine's whole kitchen and updated the cabinets.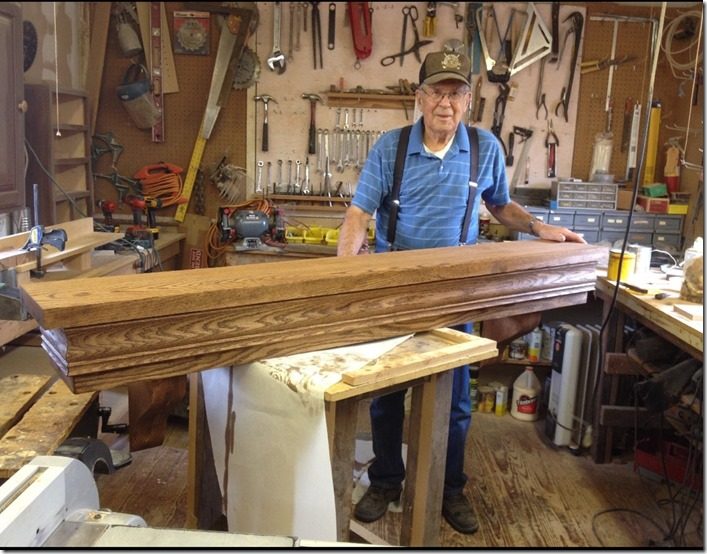 Photo courtesy of the Hooten family
When the kids were growing up, the Hooten family always had meals together, and after those meals, upon rising, Robert would go over to Maurine, kiss her, and thank her for the meal. He was thanking her for the meal, but that kiss also signified the appreciation they had for each other. That relationship still stands today.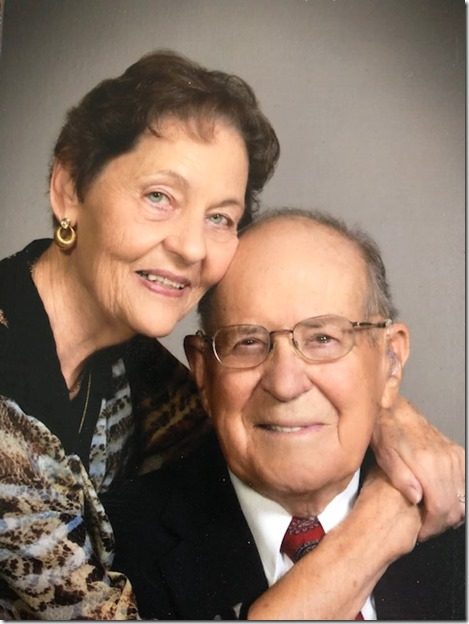 Photo courtesy of the Hooten family
Who says you need anything longer than a three-month romance? This marriage is good.
My thanks to Gayla Gear and Maurine Hooten for their help in putting this story together.