You've read the blog-which you are doing. Now own the book!
Yes, I finally took the plunge, selected stories all about Muleshoe and put them in one handy, convenient place, a 209-page compilation filled with over 200 full-color photographs that accompany and illustrate stories about the history of the town, people that left their mark, stories that have become local legend, and the businesses that continue to boost the economy. Football and stories about things other than the abominable standardized state tests at the high school will make you laugh. The section called West Texas Stories will make you feel right at home.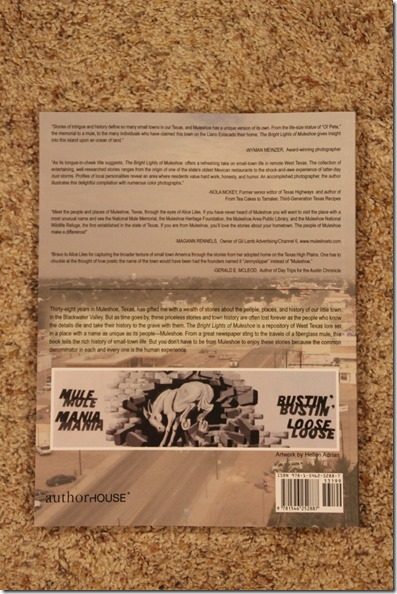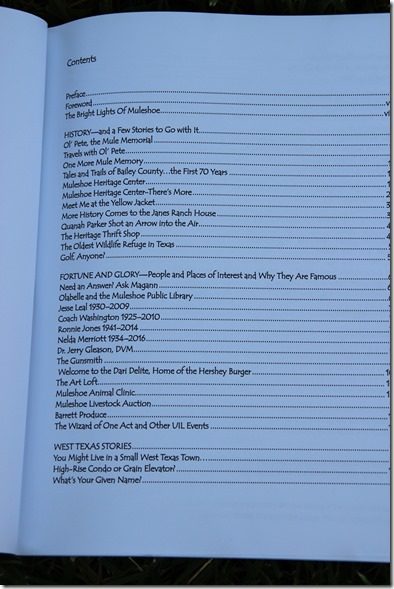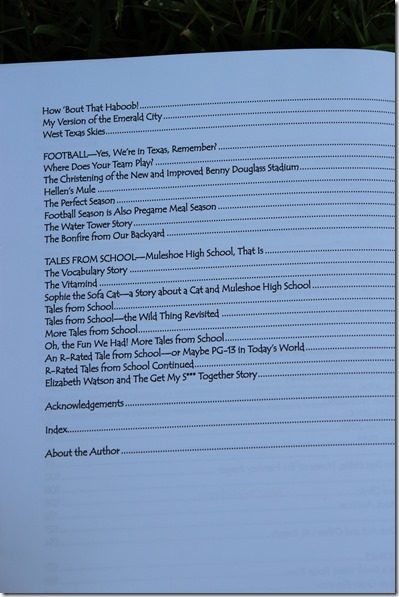 If you have read stories in the blog, you might remember this one about when Ol' Pete made the trip to Washington D.C. for George W. Bush's first inauguration. You may not be a President Bush fan, but hey, Ol' Pete making the trip is an interesting story and shares history about the town.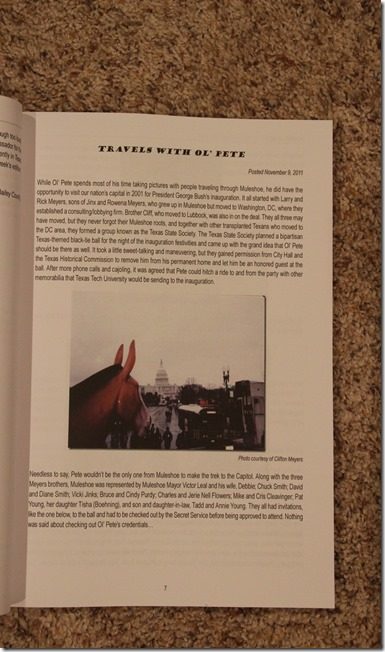 And I could go on, but the best way to enjoy the stories is to buy the book. You can purchase a copy from me cheaper than you can get one off the websites for Amazon, Author House or Barnes and Noble. You are welcome to buy one online, but you will find ordering information on my website under the new tab Books by Alice to buy a copy from me and receive it quicker.
You don't have to be from Muleshoe to enjoy the book; yes, it is about Muleshoe, but it is also about the human experience and to that we can all relate. Those of you from Muleshoe will have a permanent record to refer to from time to time and a valuable resource with the stories about Muleshoe that will be gone when the people who lived those stories pass on. Many of them already have, which made my research an absolute challenge. Readers not from Muleshoe will have a fun book to enjoy and share with friends.
You will be surprised what you might find in the book and have fun learning new things in the process.
Check it out.