The alpaca rugs I ordered from Ingrid's in Paint Rock were ready. I was overdue for a visit with childhood friend Carol Sue who lives in Dallas, as well as spending some time with my aunt Loreda in Graham. I had wanted to see friend Shari at Spicewood as well and check out the improvements to our lake house in Kingsland.
So rather than make three extended trips, I decided one circular road trip would solve the problem.
I left early on Monday morning and made good time to Paint Rock where I picked up my rugs.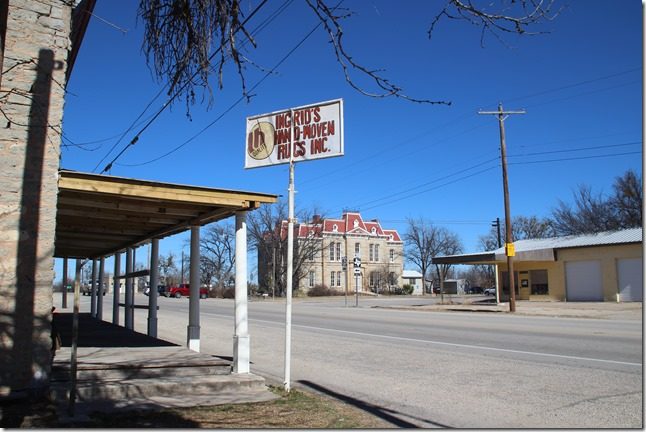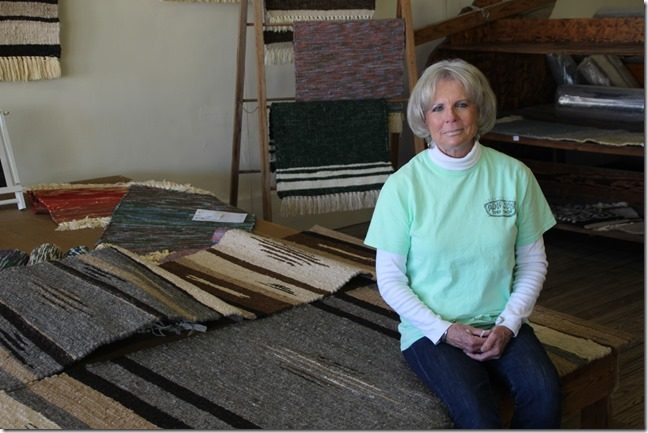 This is not the first time Ingrid's has made my blog; three other times the place has played a role in a story. But to really see what it is all about, go to Ingrid's Hand Woven Rugs, Inc. is a Trip Back in Time, from February 2, 2016, and take the tour Bill and I enjoyed with Reinhard Schoffthaler, the original owner. Or better yet, visit yourself sometime and let Rene, the new owner, show you how it all works. Taking alpaca, llama, sheep, goat, and buffalo fleece, turning it into yarn and weaving that yarn into rugs is really something to see. They have rugs made that are ready to sell, but I took them alpaca fleece for a custom order, the three rugs you see here with me. I also ordered eight place mats with fringe which aren't in the picture, but you get the idea.
As I was ready to leave, Rene pointed me in the direction of a building across the street where a black smith was making carbon steel skillets and other items, another example of skilled artisan handwork, the kind that modern manufacturing, regrettably, is displacing. I may have to go back for a story about this enterprise which has been at Paint Rock for the last 25 years. The skillets were beautiful and not nearly as heavy as cast iron skillets, and have the reputation for turning out well-cooked food that rivals or surpasses the more common cast iron varieties. My picture really doesn't do the cookware justice. For more information, go to www.3NAILIRONWARE.COM .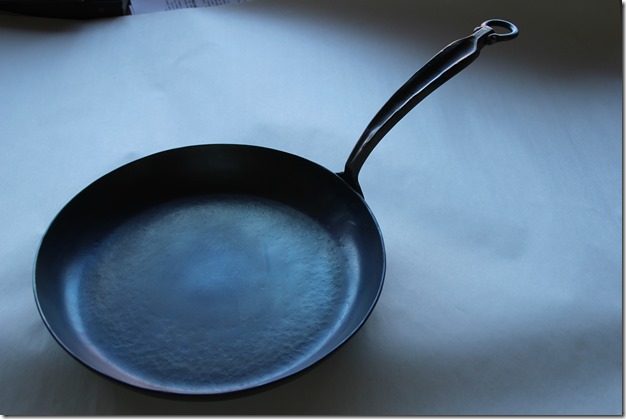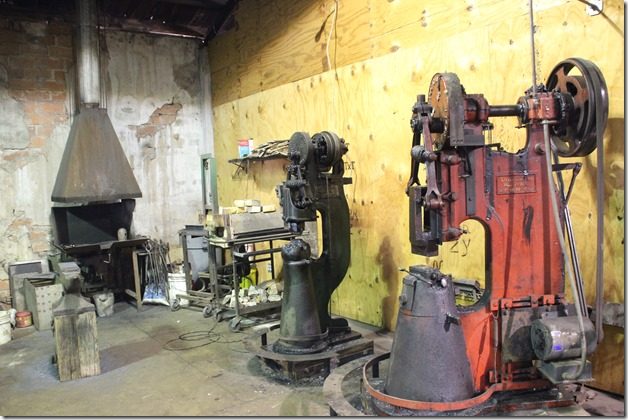 Next stop was Kingsland, and I was delighted to see the results of al the work the men in the family have put into our new lot on Lake LBJ. Bill has been spending many days down there working on behind the scenes plumbing and electrical jobs. All kinds of improvements and additions have been made, large and small, by Bill, Neil, AJ, and Colten, but one of the obvious changes was the walkway leading to the front deck laid out by AJ and his crew. It really dresses up the front of the house.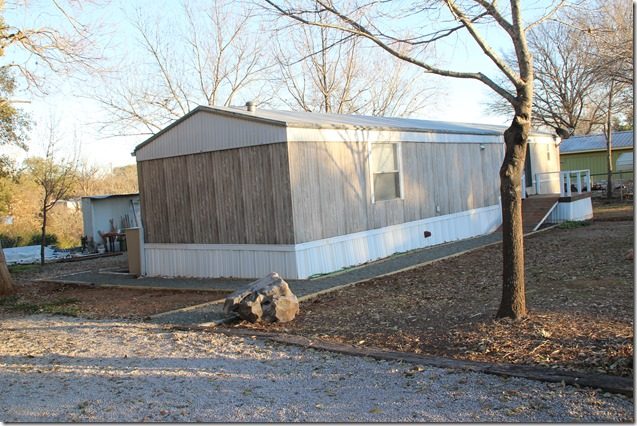 Tuesday morning I was to meet Shari for breakfast, but she had to cancel, so it was off to Dallas via the raceway known as I-35. And the Indy 500 it was; a white-knuckle adventure for this country mouse who knows her way around Austin and can get reasonably lost in Houston, knows one small corner of San Antonio, but hasn't a clue in Dallas. I stopped at Waxahachie for a break and to enter Carol's address in the car's GPS, my first real experience with it.
I did not enjoy this drive. I made one questionable turn leading to a bit of a detour, but finally arrived at my destination. Carol and I had a good time together, visited with older sister Sandy, and had a good lunch at Pappadeaux's, Carol has a lovely town house, but I was really envious of her neat and tidy garage!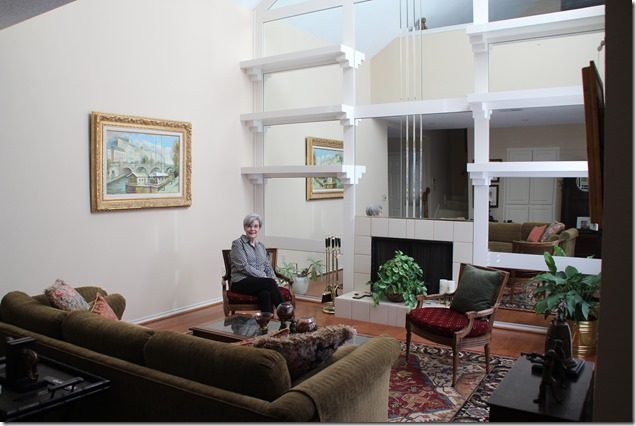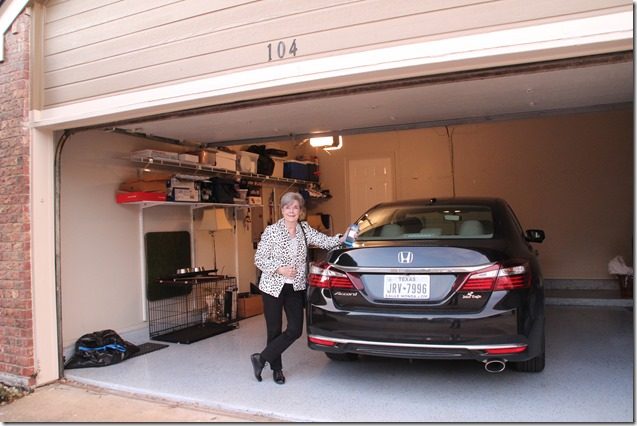 After that meal at Pappadeaux's Wednesday, I headed out for Graham and Aunt Loreda. It wasn't nearly as hard leaving Dallas as it was getting through it the day before, and I was on my way without a hitch. Once I made it past Dallas proper and was headed west toward Denton I knew the way on my own and actually relaxed all the way into Graham. But I did let the GPS deliver me to Loreda's door. It's been a while since I navigated the winding streets of Graham, so I decided I would trust the GPS again.
I had taken two scrapbooks to share with Carol, in particular the one that had pages documenting her last trip in 2013 to see me in Muleshoe, so it was nice to have them on hand to also share with Loreda. Even though the scrapbooks generated lots of memories and explanations, we talked about all kinds of things not covered in the books, stayed up late, got up early, and shared a pleasant breakfast downtown before I headed out Thursday morning.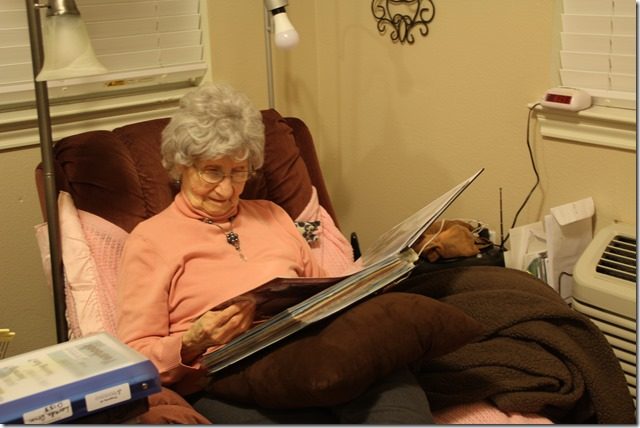 Leaving Loreda's apartment took me by a store where she had taken me shopping on a previous trip, and I had wanted to stop, but they weren't quite open for business yet. So I went on and at the other end of that street I passed a little mountain Loreda had talked about climbing once not too long ago and how much she enjoyed the challenge. So I figured I might as well see what it was all about.The weather was a bit cool and windy, but up I went and was glad I did. It took about ten minutes to go up, take some pictures, and a little less time to come back down.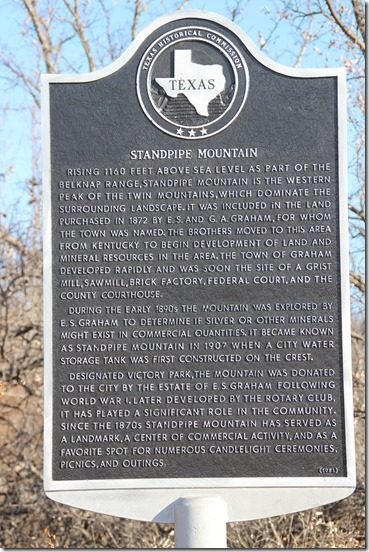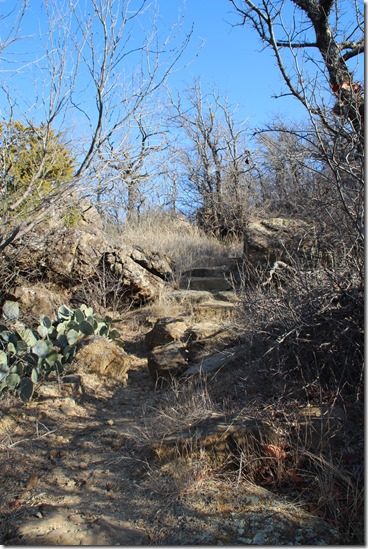 By that time I figured the store would be open, so I took a chance and drove the two or three blocks back, and sure enough it was. Besides the merchandise available from AMC Imports (800-900-9560), what makes this store interesting is that it is housed in the old Coca-Cola bottling plant, a piece of history in itself. I was drawn to the building even without the merchandise, but I liked the antiques, rustic pieces, and Talavera pottery items inside as well.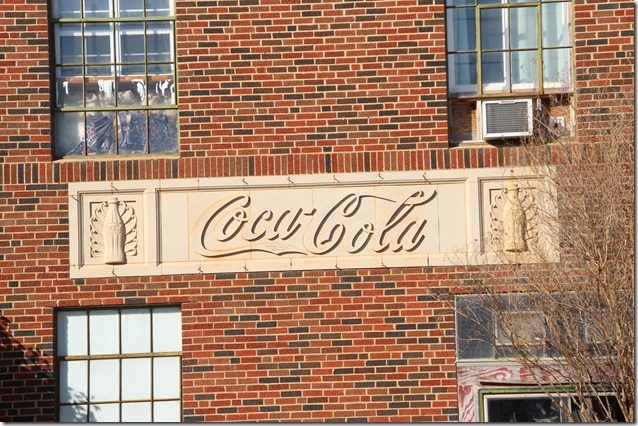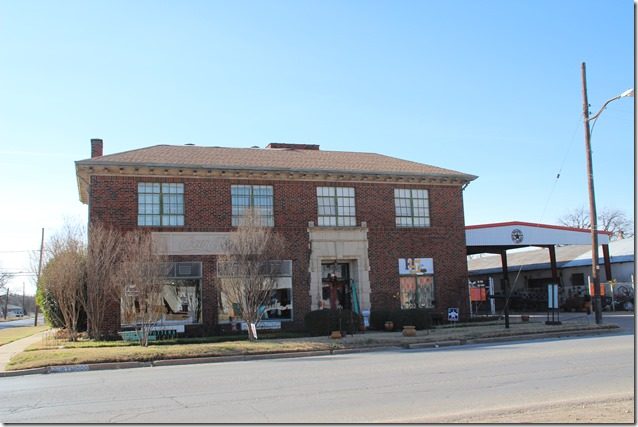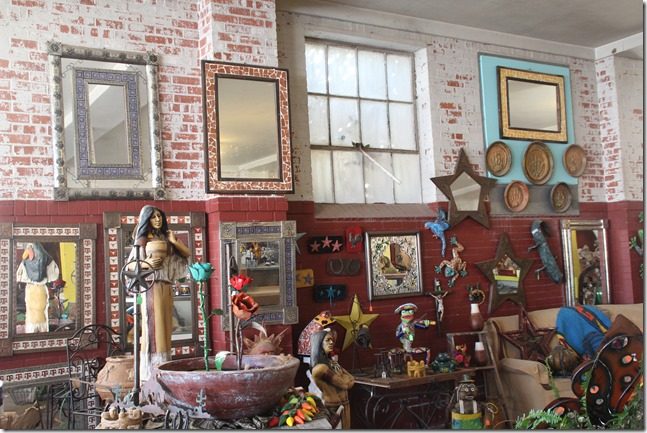 A little horse I had my eye on the first time I shopped there seemed to be waiting for me to come back. I figured after all that time if it was still there, it was meant for me to have it, so of course I bought it and was then on my way home.
No GPS needed now, as I had traveled this route many times. I went from Graham to Newcastle to Olney and then took Highway 114 all the way to Lubbock. But not without a stop in Dickens for a break and a barbecue sandwich at Tc's Ponderosa BBQ where we used to stop all the time on our way to Olney and Graham. It was the busiest place in town, and I should have taken a picture there but the wind was blowing and I was cold, so I just didn't get it done. It's not a fancy little building, but it's clean and friendly, and the barbecue is worth the stop.
After a stop in Lubbock for two errands and a thousand plus miles later, I was home by 4:30. I accomplished all the things I set out to do, had good visits with people I love, had a nice hike, survived getting out of my comfort zone in Dallas, and had two outstanding meals.
Not a bad four days, I must say.