When Bill planted his pecan orchard three years and one month ago, he was told he could expect to see pecans in seven to ten years. Right. If we were still around by then-we are getting old, ya' know.
So imagine our surprise and delight when tiny little green pecans began to develop on many of the trees in June this past year. Little green clusters, four pecans at the end of the branches. We weren't even sure they were pecans. After all, they were four or so years early.
Came October and Bill had a pecan crop! He picked them up as they fell off the trees, and we had 38 pounds of pecans to be shelled. In December after all the pecans had fallen, another 18 pounds were added to the harvest. After shelling, the yield was 24.7 pounds. Not bad for a a crop three to seven years ahead of schedule, I must say.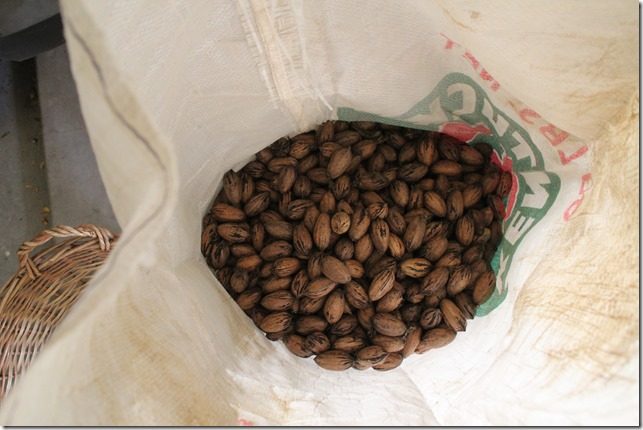 So at Christmas we had pecan cake made with the first crop of pecans. Since then we have enjoyed pecans in cookies, in chocolate cake icing, fruit salad, and by the handful as snacks. We should have enough to last all year. And if this first crop was any indication, no telling how many pecans we'll have next year! Maybe even enough to have almost a cash crop, thanks to all Bill's meticulous attention to the trees. What a deal!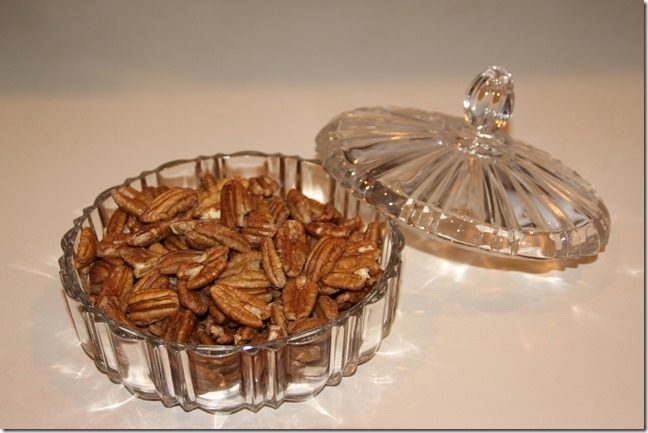 Aren't they pretty? Taste good, too.