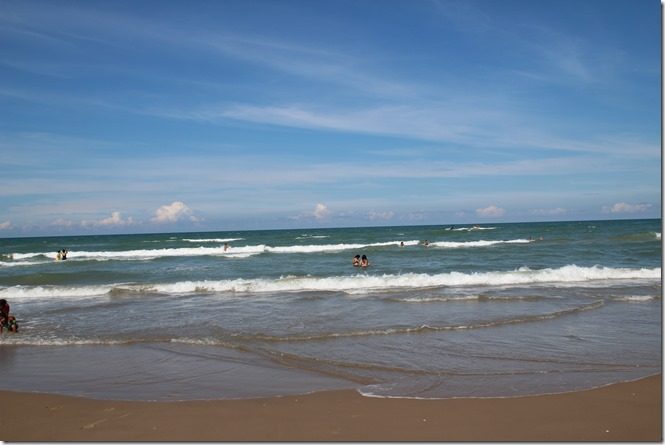 We had so much fun at South Padre in 2011, the decision was made to go back and try it again. So we did. Let me share some pictures of the things we enjoyed while there.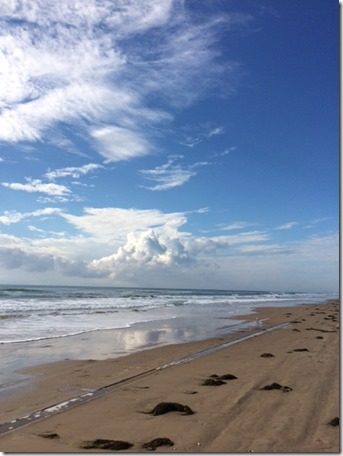 We visited the new birding and nature center that just happened to be across the street from our hotel. This is a view of the building from one of the many piers that go out into the wetlands where the birds and sea life can be seen. Not being there in the Spring, prime bird watching season, we didn't see a ton of birds, but we did see several.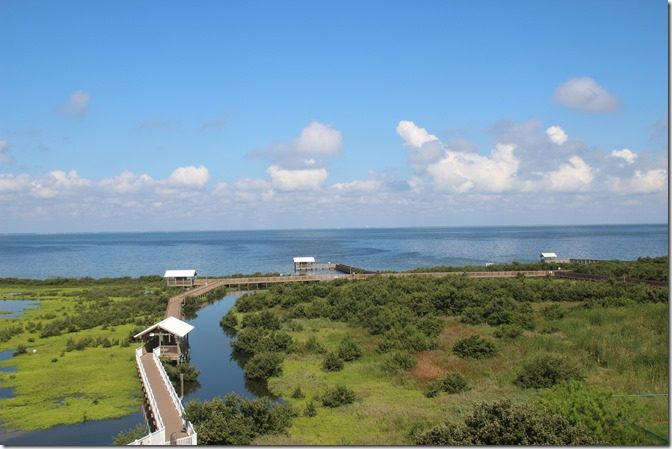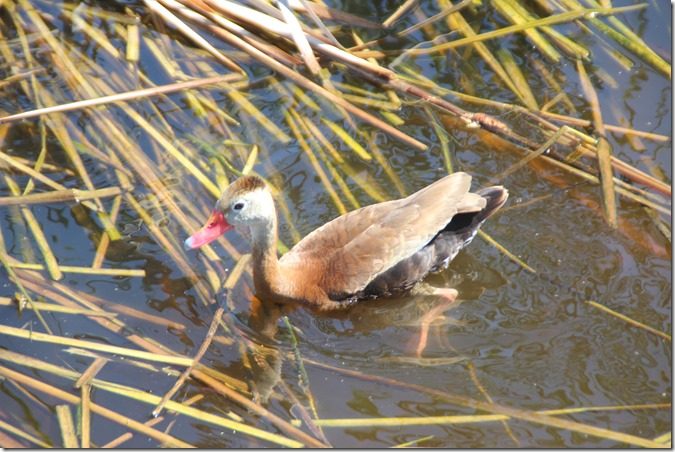 This trip there were no sea turtle babies newly hatched to be released into the surf, but we visited Sea Turtle, Inc. anyway.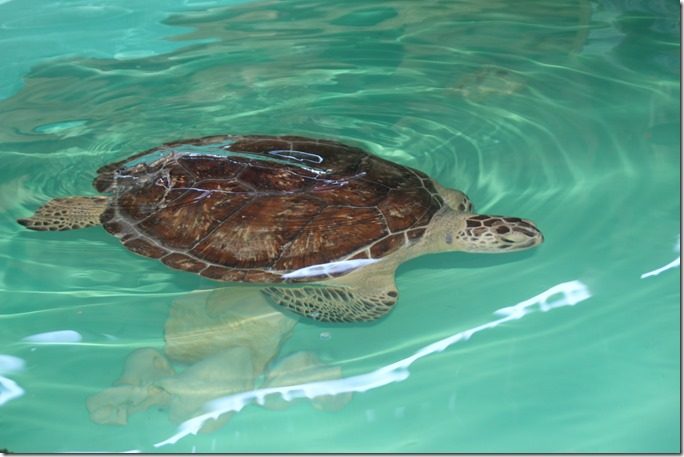 We discovered Laguna Bob's last trip and enjoyed going back again this year to eat boiled shrimp and watch the sun go down. The sun rises over the beach; the sun sets on the bay side of the island, Laguna Madre.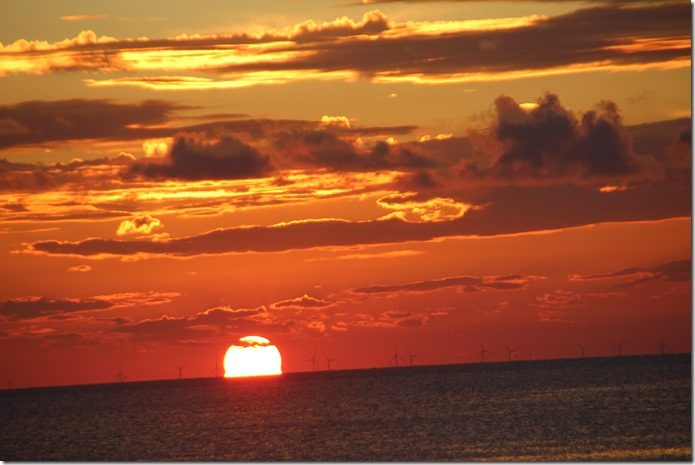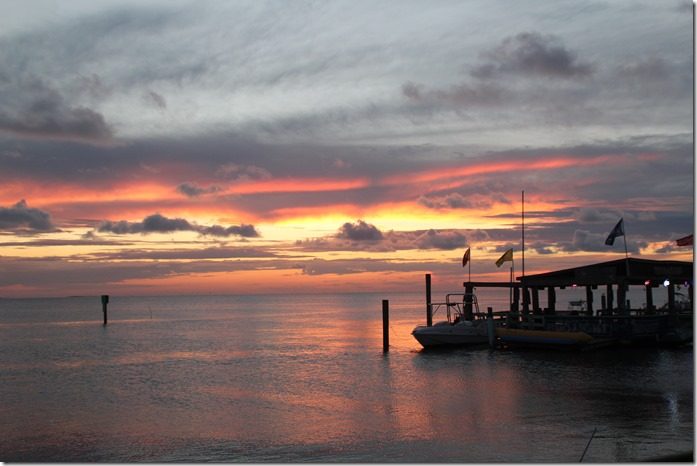 I made it a point to arise plenty early the next morning to see the sun come up, only to not see the sun come up because of the clouds. Pretty scene; not much sun.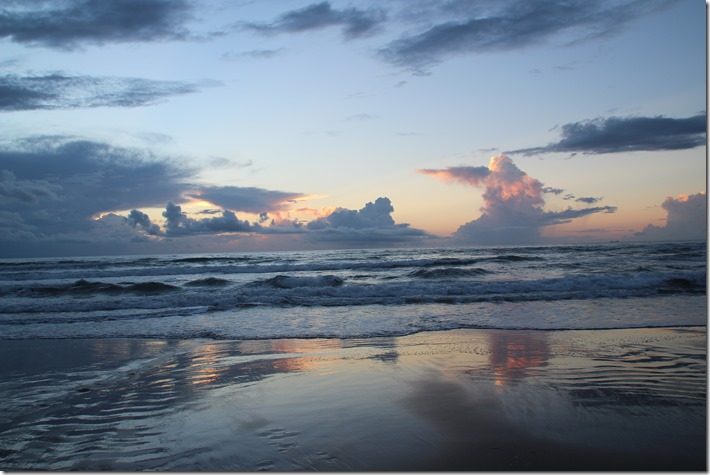 We drove to Laguna Atascosa National Wildlife Refuge hoping to catch a glimpse of an ocelot, one of the few places today where they can be found in the United States, which of course, did not happen. Mostly what we saw were bunnies, roadrunners, and these green jays.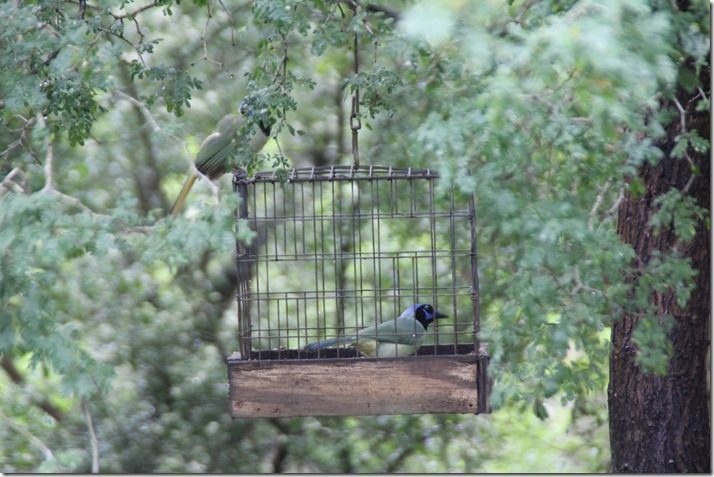 We took another dolphin cruise and did see quite a few dolphins.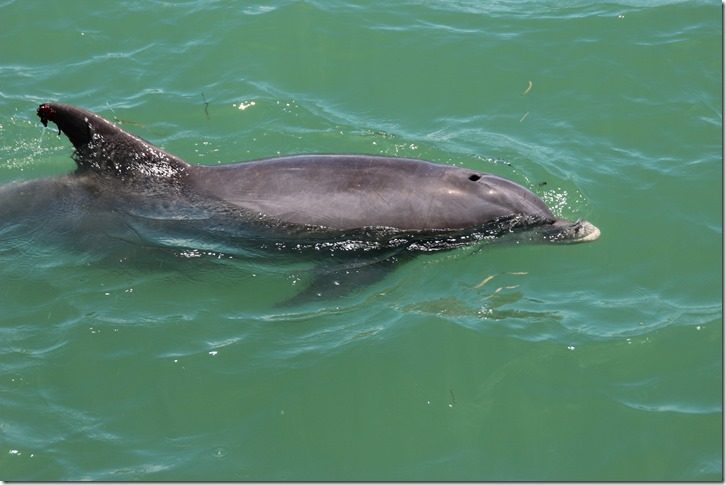 Besides the dolphins, I just enjoyed the boat ride, the view of the Gulf of Mexico, the causeway from a boat instead of in the car driving over the causeway, and these new generation oil rigs mounted on a ship instead of on the usual platform. And then I just enjoyed looking at the clouds.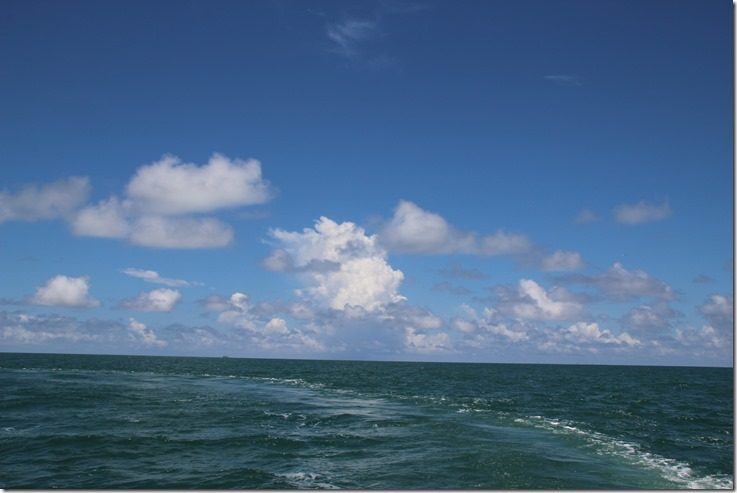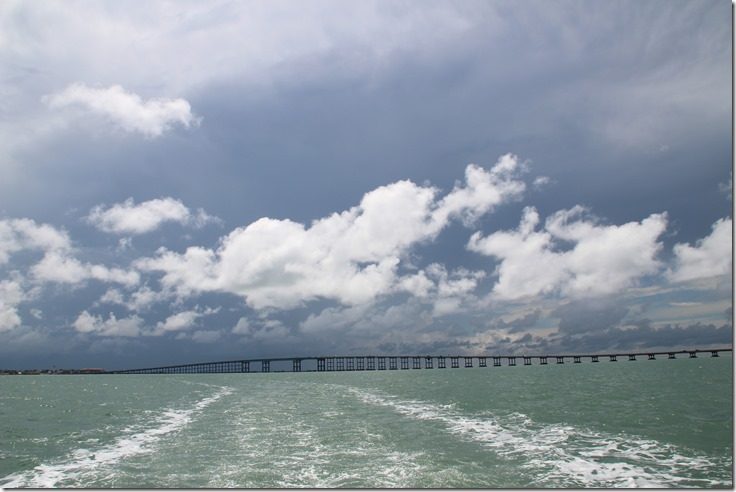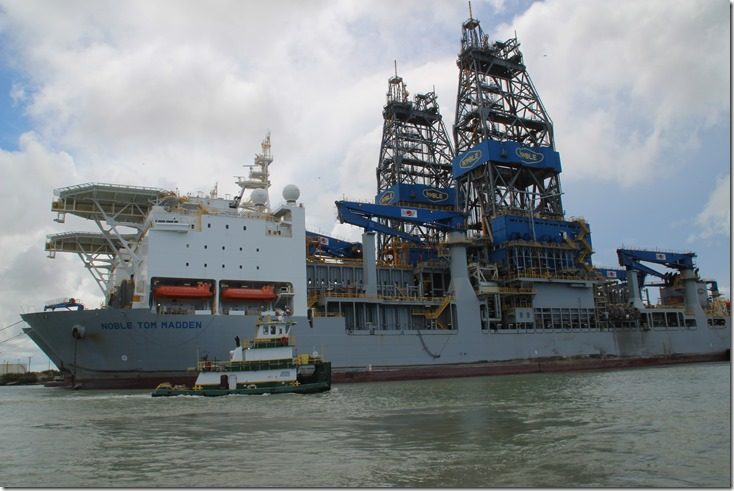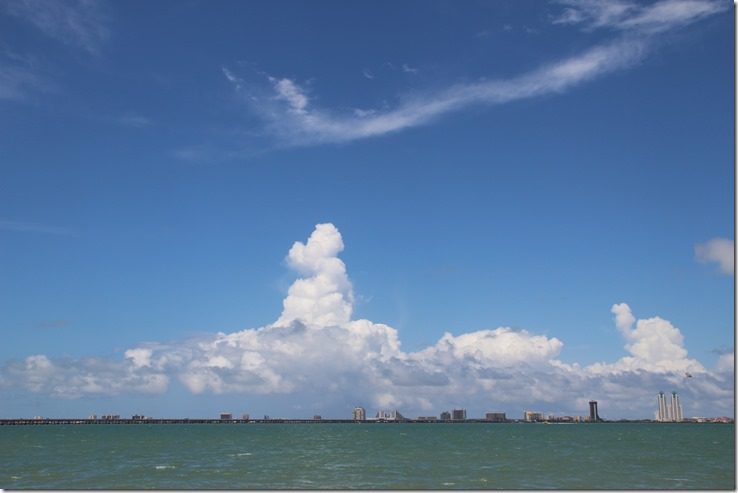 AJ was celebrating a birthday this particular day, so Erin and I decided he needed to go parasailing to mark the event. We anticipated taking pictures from the dock where he departed as he did his sailing. That didn't happen, as they took flight on the other side of the causeway, which meant he was far away from us. We think this is him flying high.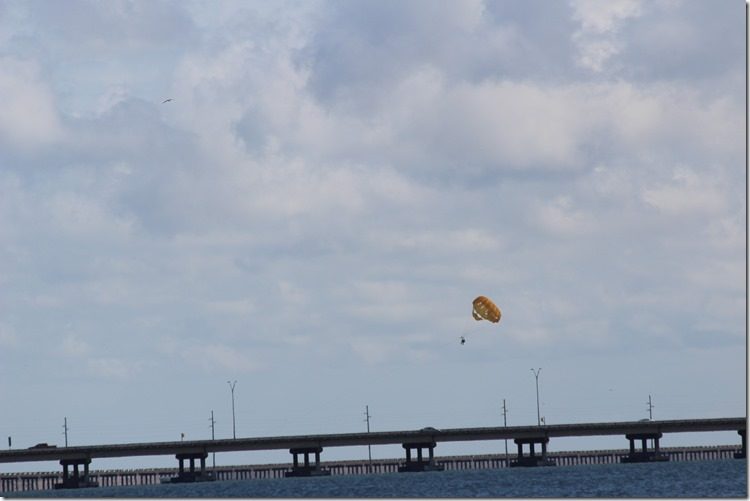 The next morning I tried again for a sunrise shot. This is what I got.
As we left, I took this picture of the squatty palm trees decoratively planted at the entrance to the island. They also have tall trees grouped with the squatty ones, but I didn't manage to get a shot of that.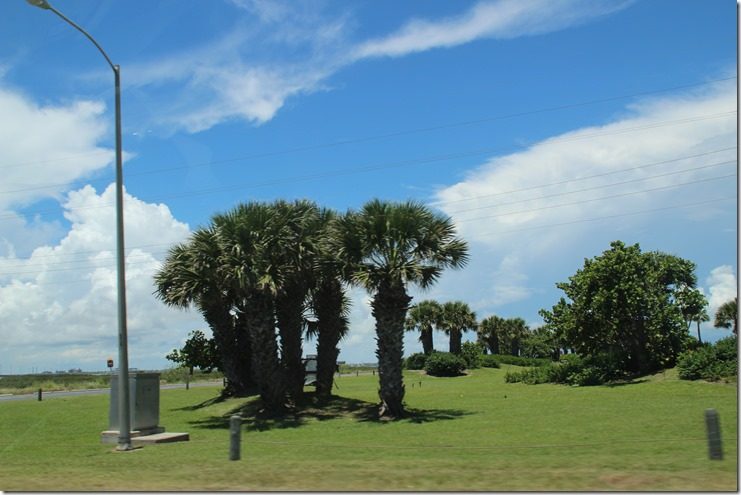 So I suggest you plan a get-away, take the road trip to the southern-most tip of the state, and see them for yourself.
Oh, and while you are there, play on the beach. It's worth the trip.