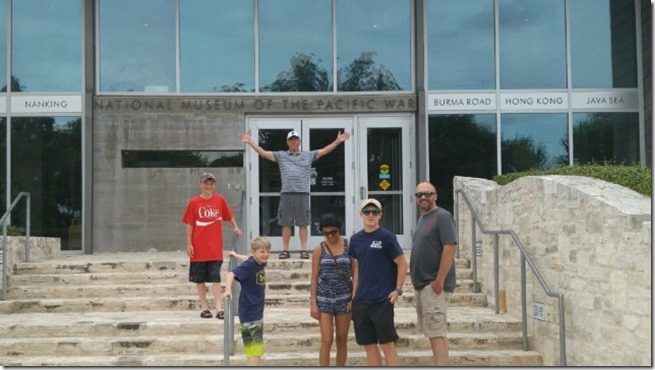 We went to Lake LBJ this past weekend, and one of our main reasons for going was to visit the National Museum of the Pacific War in Fredericksburg. Caroline, Neil, Colten, his friend Carina Reyes, Korben, Ty, Bill and I all piled into Caroline's Tahoe and made the road trip through the peach orchards and grape vineyards to Fredericksburg and spent the better part of the day at the museum.
Every time I have been to Fredericksburg I have noticed the Admiral Nimitz Museum on East Main Street. I thought this was where we were going, as I didn't even know the other museum even existed.
But in this same block, in the back on East Austin Street, is the entrance to the sister museum, the National Museum of the Pacific War.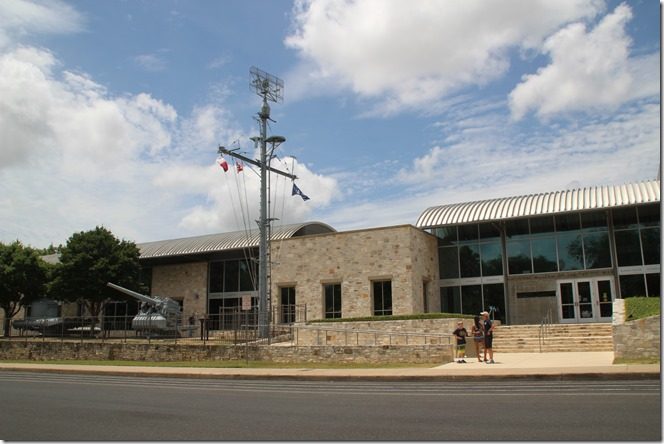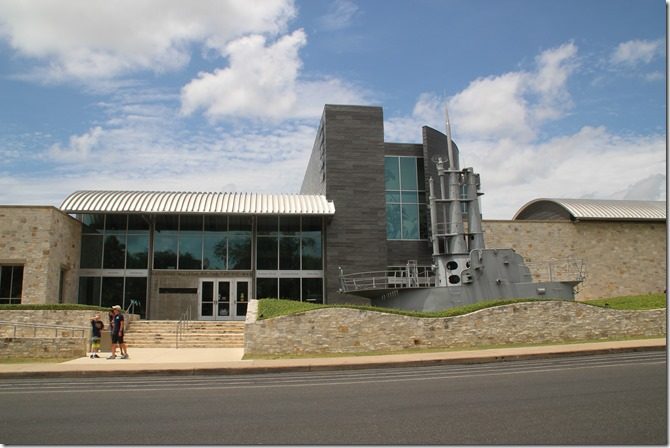 As it turned out, we spent so much time in this one that we all were suffering from information overload and never made it into the Nimitz museum, which our tickets entitled us to do. But that can make another good destination for another trip.
Also a part of the museum complex, I discovered the Plaza of the Presidents that honors the U.S. Presidents who served during WWII, the Memorial Courtyard which contains plaques dedicated to individuals who served in WWII, and the lovely Japanese Garden of Peace, a gift from the people of Japan in honor of the work Adm. Nimitz did to improve relations between the U.S. and Japan after the war.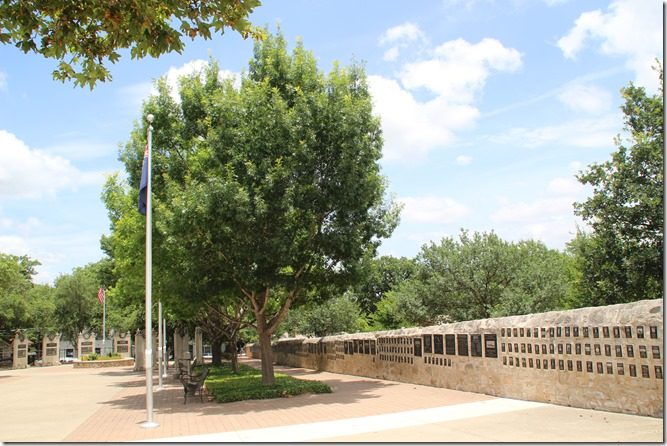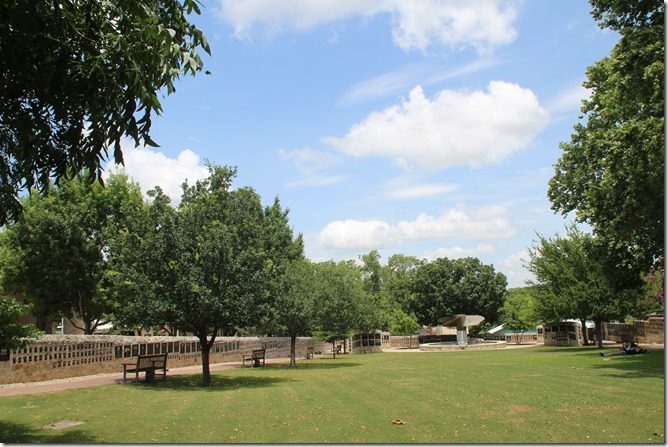 This plaque was in the Memorial Garden, and being Aggies, it caught our attention. Notice the number of commissioned officers from Texas A&M who served in WWII, more officers than the service academies combined.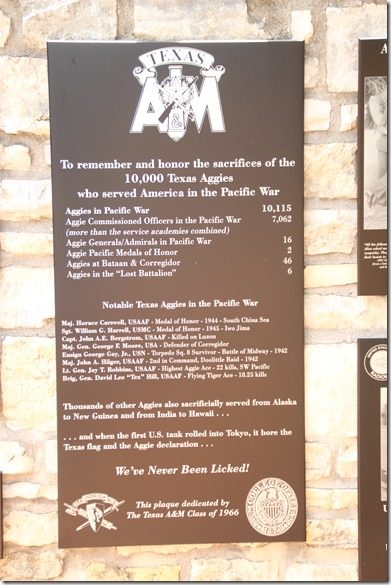 The museum is full of historical information about the war in the Pacific theater, documents and artifacts, guns, airplanes, walls filled with chronological steps leading up to the battles, and so much background information about the Asian countries, their relationships with each other and their relationship with the United States. I realized how much history I had either forgotten or didn't bother to learn. Shame on me.
I'm not sure I was supposed to take any pictures, but I did take one of this airplane, and they had several in the building. Compared to today's aircraft, none of them were too impressive. And yet they served us in the war very well.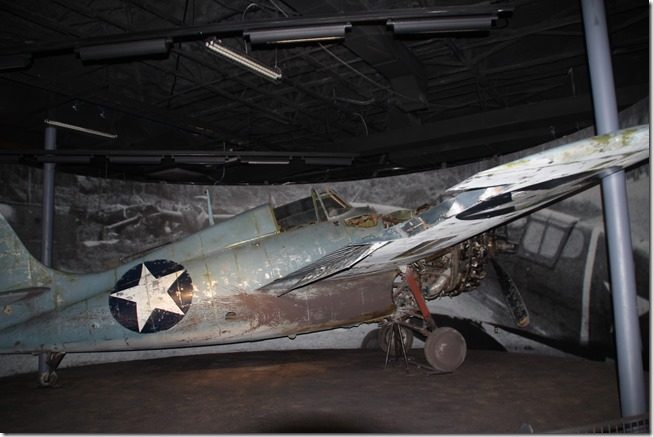 I think it is easy to forget that there is more to this Hill Country tourist town than shopping, peaches, and wine.The next time you visit Fredericksburg, you might consider adding a stop to these museums to your to-do list. They are worth your time and attention.