I was invited to attend Muleshoe's Trinity Church's Christmas in the Country concert on December 3rd, and I am so glad I went. For the past 16 years this concert has become a Christmas tradition at the church, a way to celebrate the coming of Christ and raise money for the Meals on Wheels program at the same time.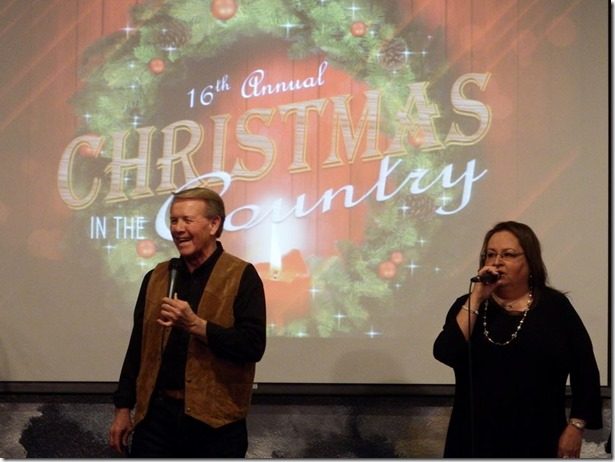 Anchor Brother Kenneth Richards and secretary Betty Hutton.
And since it has become a tradition of sorts, I asked Reydon Stanford, pastor for the last 24 years, to tell me how it came to be. Reydon has always had music in his life, what with gospel music in his childhood when he was, as he put it, raised by pastors, having been the program manager at radio station KMUL for several years, which is where I came to know him when I pretended to be a DJ for a short but fun time, and touring with the Anchor Brothers Band before finding himself being asked to continue as pastor with the struggling congregation of the about to be abandoned Community Church on the Morton highway.
Reydon had been traveling and evangelizing with the Anchor Brothers for about 15 years at that point, and when his first son Joshua was born, he was tired and figured it was time to stay home to enjoy his family, so he agreed to take on the task. The timing was right.
But time passed, and about the same time the church decided to make a commitment to help Meals on Wheels, enough of that time had passed that Reydon felt the urge to bring a little more music back in his life, and a concert seemed like just the thing to solve both desires. Have a Christmas concert, since everyone likes Christmas music, and ask for a love offering for Meals on Wheels.
And what a deal that idea has turned out to be! In the 16 years the concert has been performed, the money donated to Meals of Wheels has come up just $300 shy of $75,000, no small sum, I must say. This year's concert gathered $2,700 for the program.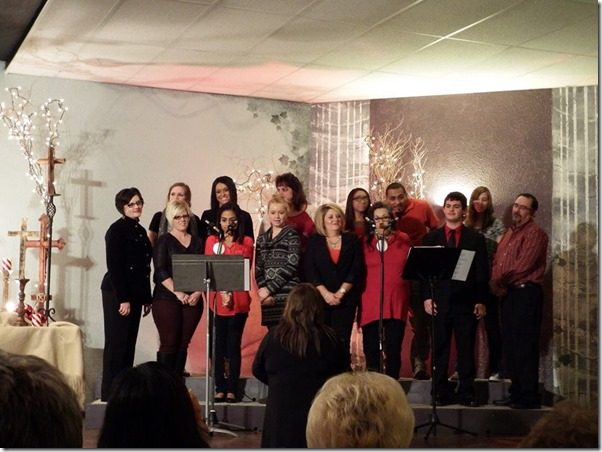 The choir led the audience in carols at the end of the program.
Reydon finds and picks the singers, most of them coming from Trinity Church's congregation, but he says he would love to have singers from the community take part as well. But there is something of an audition process, as he wants the show to sound as professional as possible. Church secretary Betty Hutton, who also sings in the production, helps him with the play list and details of the show every year. They start in mid-October and practice once a week till show time. None of the 22 performers are paid, and it is obvious their participation is a labor of love; it shows in their faces with each song that is sung.
And as to those Christmas holiday songs, I am not including a playlist, but I will tell you what my favorites were. While I enjoyed them all, the ones that stood out in my memory were these: the opening song was Elvis' Merry Christmas, Pretty Baby, performed by Reydon; Mary, Did You Know? sung by Michele Young; Blue Christmas done by younger son Nathan Stanford; Holly Jolly Christmas from Brenna Shipman; What Child is This sung by daughter-in-law Alyssa Stanford; and a great instrumental version by the whole band of Carol of the Bells, which included son Josh, mentioned earlier, on drums.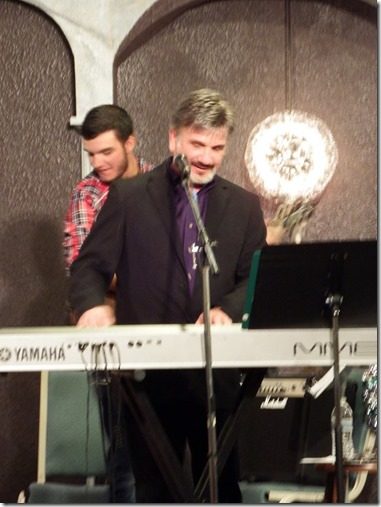 Reydon Stanford.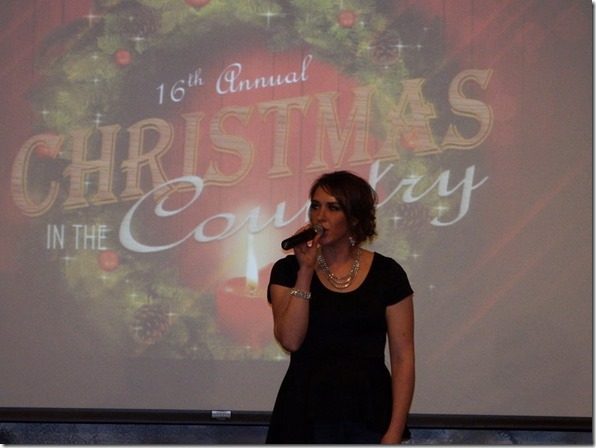 Michele Young.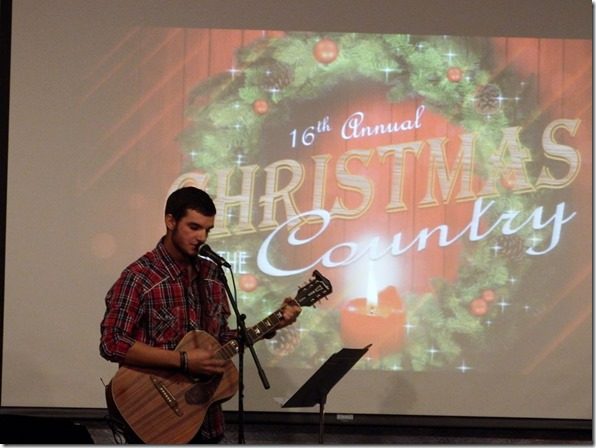 Nathan Stanford.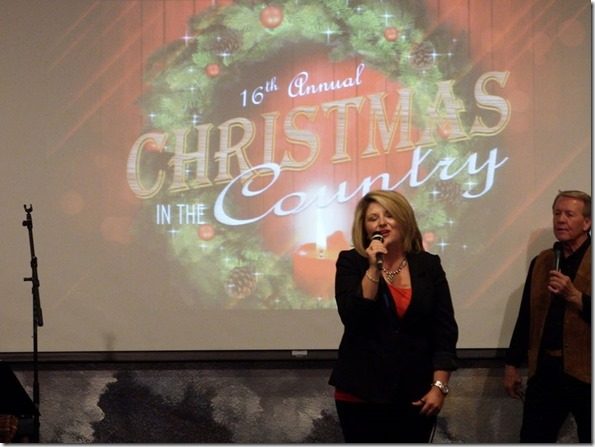 Brenna Shipman.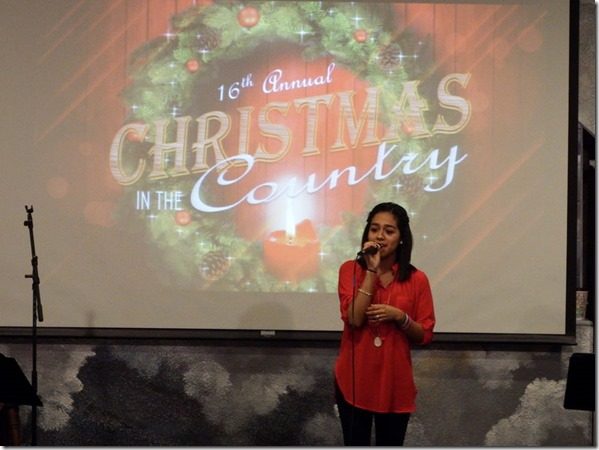 Alyssa Stanford.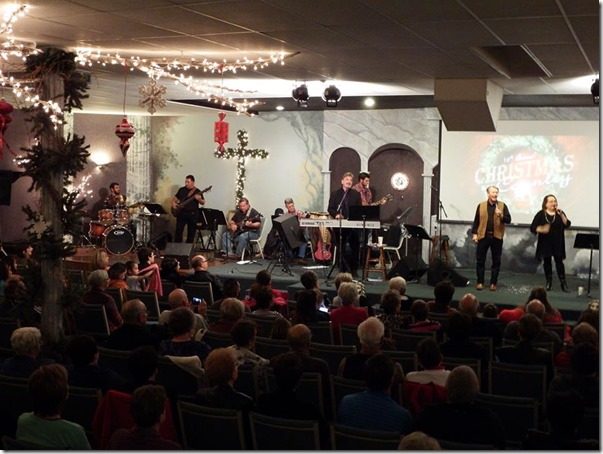 The band.
The hour and a half performance was well attended and enjoyed by all, but the room could have been empty and the singers would have still had a great time and loved every minute of the music they created.
A labor of love indeed.
Pictures provided courtesy of Sharla Stanford.