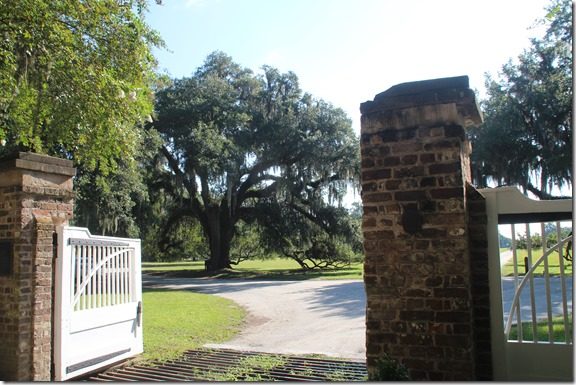 Our first stop was Middleton Place, a short drive from downtown. According to the Fodor's Travel book on Charleston, Middleton Place is America's oldest landscaped gardens, having been planted in 1741.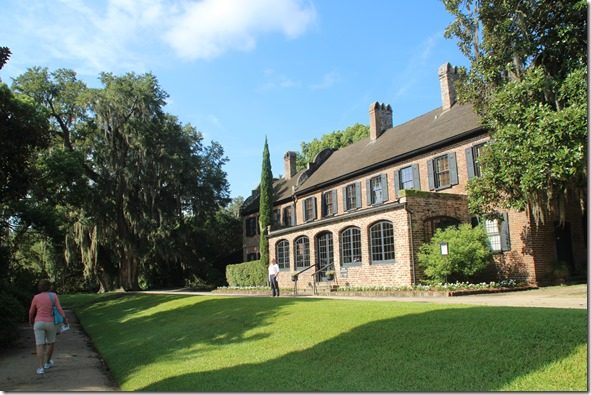 I will have to admit I was expecting the house to be more on the order of Tara, but the homes in all three plantations we visited were not at all the stereotypical white columned three-story Southern plantation style most of us have probably come to expect, thanks to Gone With The Wind. Part of the original three building residential complex were burned down during the Civil War, and the ruins were still there in full sight, but not shown in my picture. The gentlemen's guest quarters, shown here as they have been restored, is open for tours, which we took, and is full of original furniture, silver, portraits, and all kinds of true period artifacts. I would show you some of them, but they wouldn't let us take pictures inside.
The gardens were formally laid out, full of live oak trees draped with Spanish moss, and I think I tried to take a picture of every one of them. Here are a few areas I thought were pretty: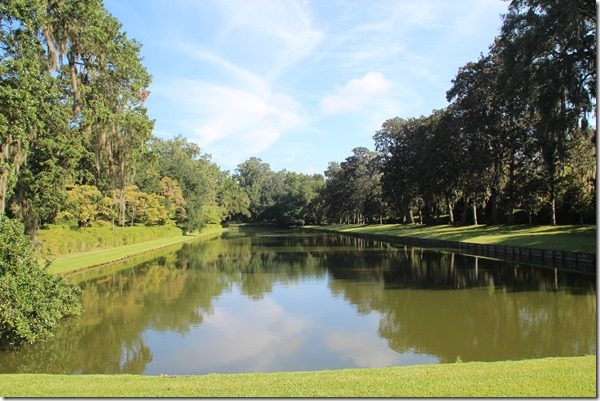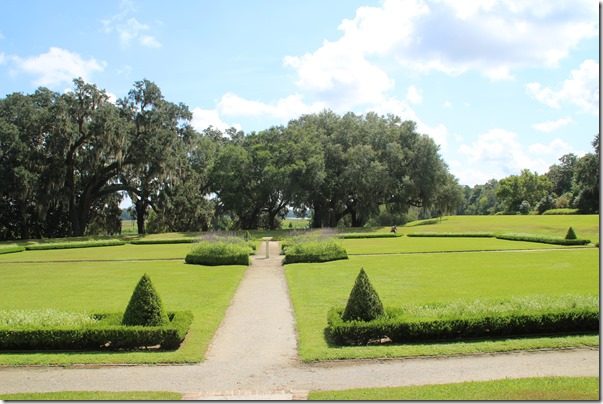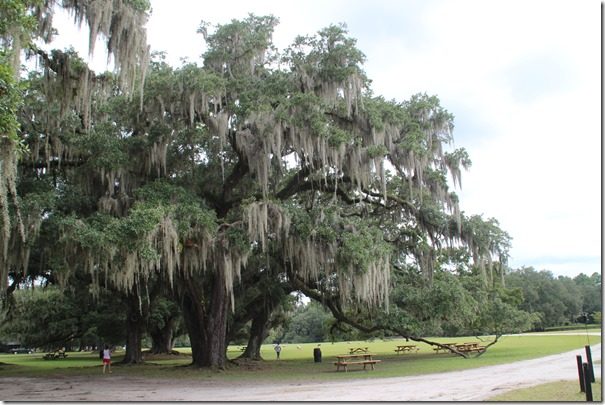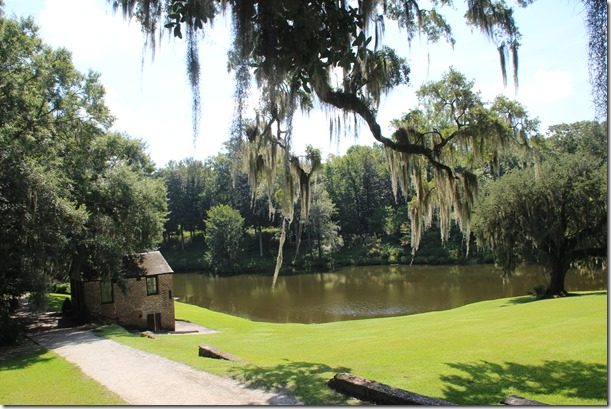 We had lunch at the Middleton Place Restaurant and then made our way to Magnolia Plantation and Gardens, planted in the style called romantic, which date back to the 1670s, and according to the Fodor's guide book, is the oldest public garden in America. This house doesn't go back that far-more Civil War carnage- and it does have white columns, but didn't remind me of Tara so much as it reminded me of the first house we lived in when we moved to Muleshoe, the Janes Ranch House. Inside the architecture seemed familiar, and the outside was covered in what is basically stucco, like the Janes house. We toured it also and enjoyed all the period pieces. Neither the inside of this house or its gardens were as formal as those of Middleton, but beautiful and historical nonetheless. And I couldn't take pictures in that house, either.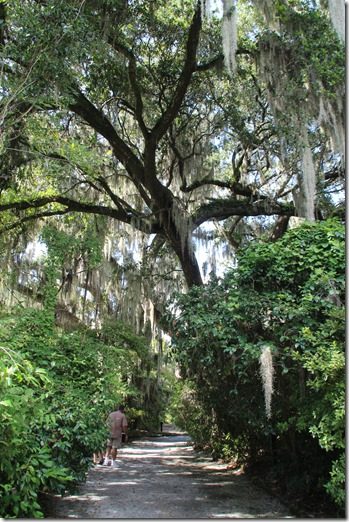 Both plantations took up the better part of the day, so it was time to head back to town. We went back to the B&B, wedged the car into a space behind the house that masqueraded as a parking lot, and took off on foot again to marvel at the two and three-story narrow houses that line the streets shoulder to shoulder with each other, all with inviting front steps and doors and some with one-car wide drive-ways leading to the back of the house where they might or might not have something that passed for what we would consider a postage-stamp size back yard.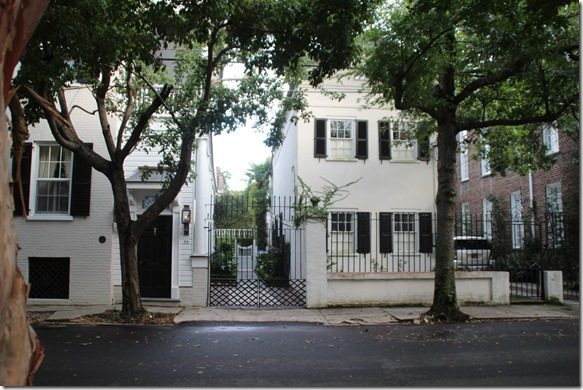 In the picture below you see the drive way leading to our parking lot behind the B&B.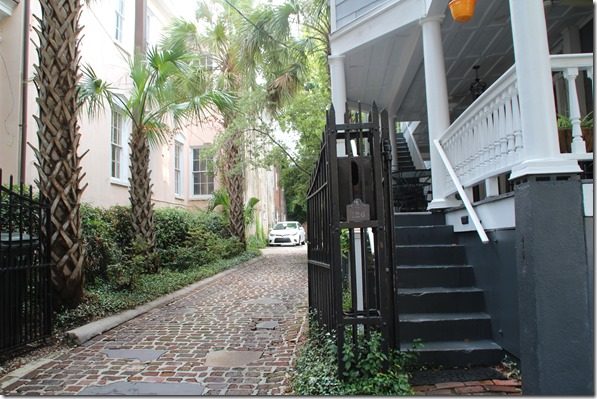 And this is the parking lot from the upstairs looking down from our balcony on the porch. I didn't realize I had such a glare in the picture, but you get the idea. Small cars only. And even then, it wasn't easy. But the owners, who were practiced in the art, were always willing to step in and park the car for us when we just couldn't quite pull it off.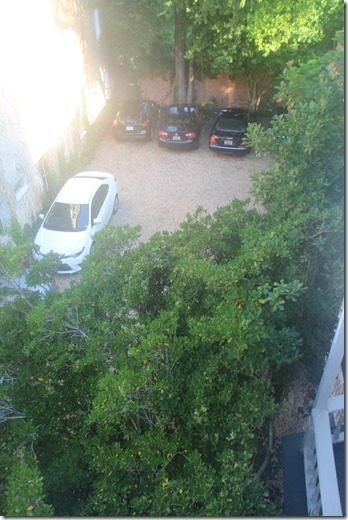 We saw lots of brick paving like this,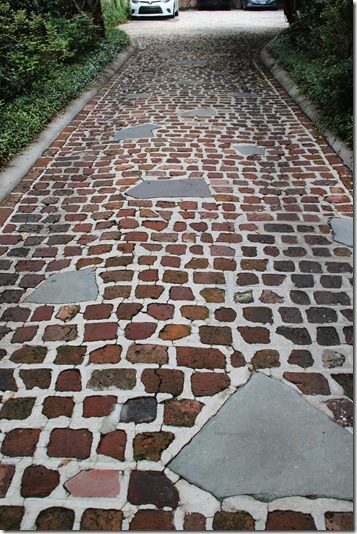 and sidewalks made of slabs of slate rather than concrete, which I found interesting and quaint, both of which fit the old-world tone of the homes and buildings they led us past.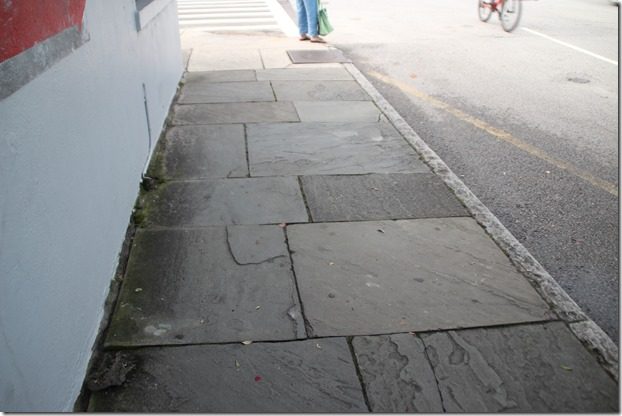 But I am digressing. Enough about walking surfaces. We walked and shopped, dodged the rain again, ate a wonderful seafood meal at Fleet Landing which overlooks the bay, decided we had walked enough for that day and took a Pedi-cab back to the room, which was a nice little change of pace and fun.
But we aren't through yet. Cypress Gardens and Mepkin Abbey are next.
Fodor's InFocus CHARLESTON. Fodor's Travel; Random House, 2015, pp. 44-45.