We had the pleasure of celebrating the marriage of our daughter Caroline on May 15 to Neil Kron. She planned and coordinated the whole event and did a wonderful job pulling everything together.
Her son Colten gave her away, an appropriate and sentimental choice. Good friend and fellow teacher Lacey Brown from College Station served as maid of honor. Neil's good friend and co-worker Chris Cummins was the best man. A good crowd of friends and family showed up for the joyous occasion, so much so that more chairs had to be set up. Rather than tell you about the ceremony, let me share some pictures instead.
Mr. and Mrs. Kron
The new Neil Kron family: Colten, Caroline, Ty, Neil, Callie, Korben.
Lacey and Caroline had a good time seeing each other again.
Colten and Caroline
Neil and his sons Korben and Ty.
Neil's daughter, Callie
The Bride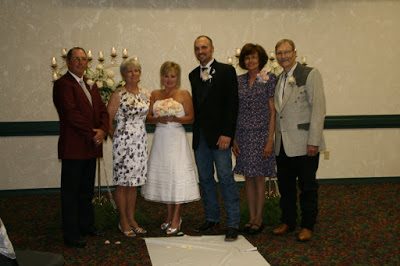 Bill and Alice Liles, Caroline, Neil, Janell and Ken Kron
Erin, AJ, Maya, and Ben made the trip to share in the celebration.
Maid of Honor Lacey Brown, Caroline, Judge Sherrie Harrison,
Neil, and Best Man Chris Cummins.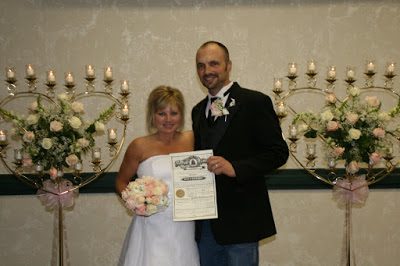 And they will live happily ever after. Amen.