After missing two years in a row, thanks to Covid, the Muleshoe Art Association hosted their 2022 art show at the Oneita Wagnon Senior Center the week of April 4-8. Twenty-seven area artists entered one hundred and two entries, along with artwork from eighteen art students from Muleshoe High School. Quite a display, I must say.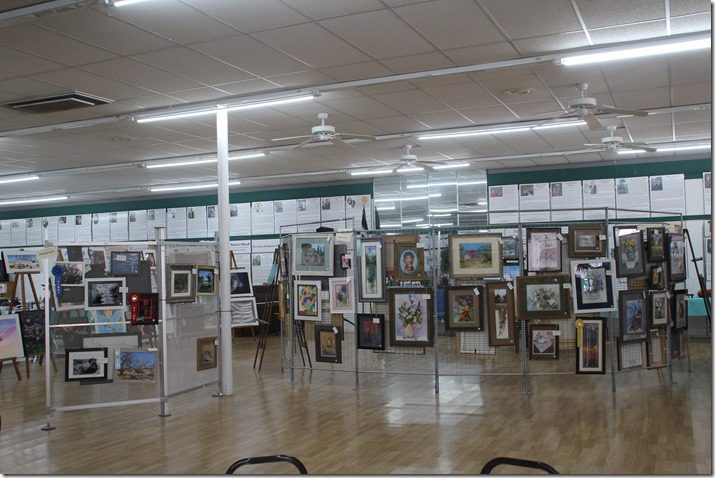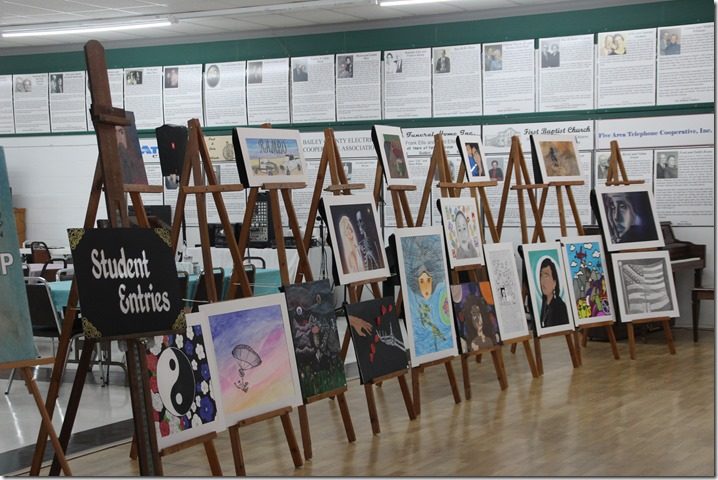 Entries were taken on Monday, judging was done on Tuesday, and artwork was on display all week, with winners being recognized Friday morning bringing the show to a close. Artwork was grouped according to the media used by the artist, which included oil, acrylic, watercolor, pastels and drawings, photography, and mixed media.
The judge for this year's show was Carolyn Lindsey from Cuervo, New Mexico, who commented on the high quality of the works entered in all categories.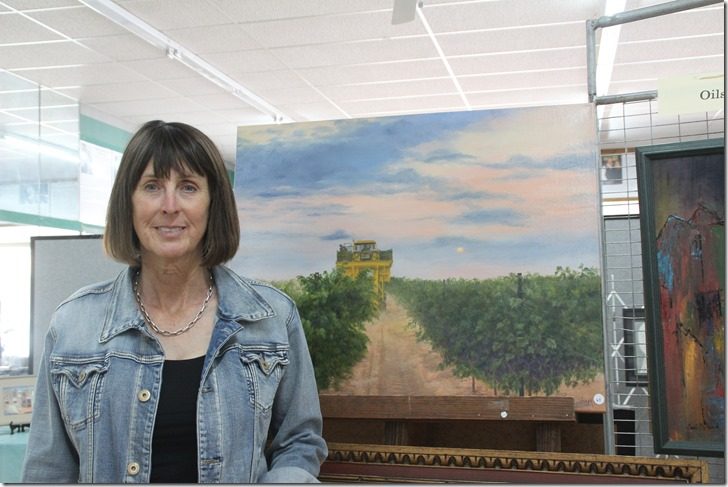 In the acrylics division, "Abandoned" by Jon Birdsong from Portales placed first.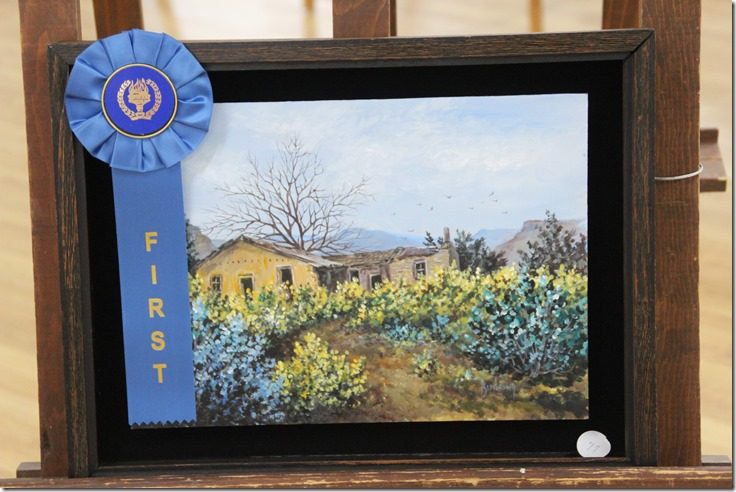 Kip DeFoor from Clovis won first place with his oil titled "Adobe House."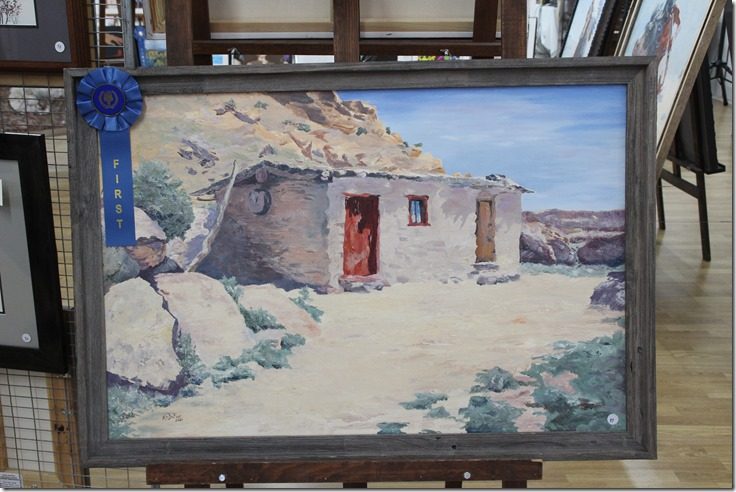 Jon Birdsong also placed first with his watercolor titled "Red Door."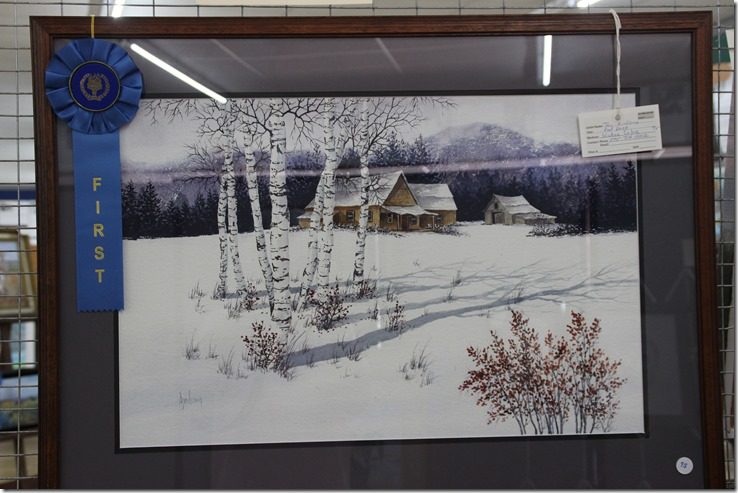 In the pastels and drawings division, Misti Prater from Muleshoe won first with "Sitting on High."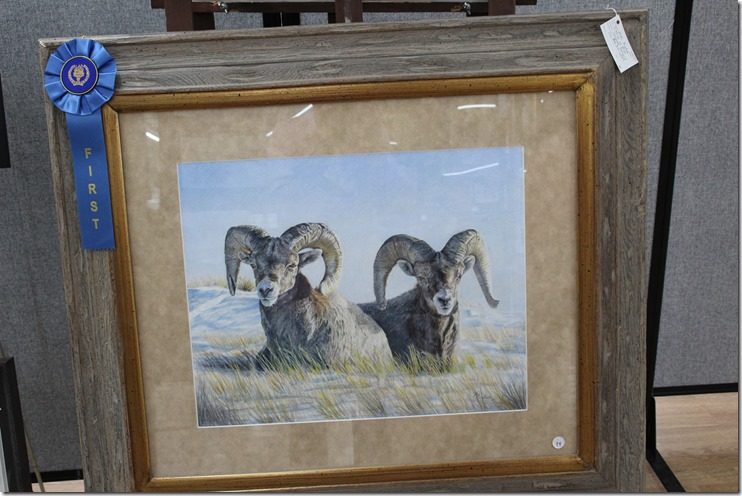 Mixed media had variety of mediums used by the artists, but Sandi Chitwood won first with her copper enamel piece, "Taos."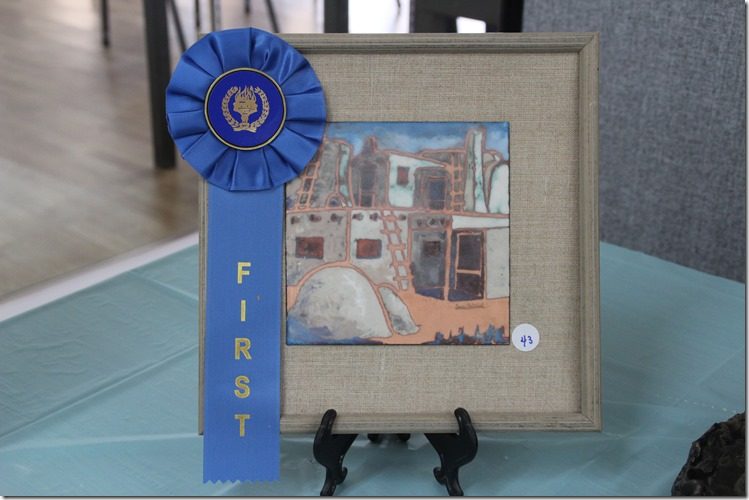 In the photography division, Terry Brewster won first with "Small Treasures."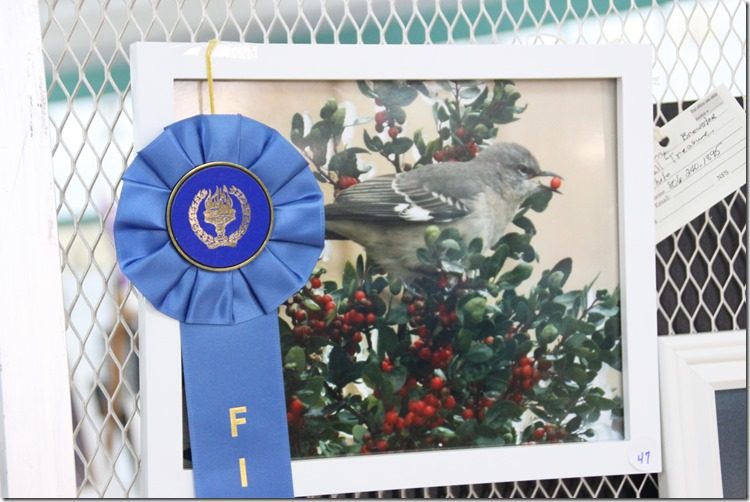 Best of Show was won by Shirley White from Muleshoe with her photograph titled "Hats." "Hats" also won the People's Choice award, the artwork voted on by visitors to the art show as their favorite piece on display. What a deal!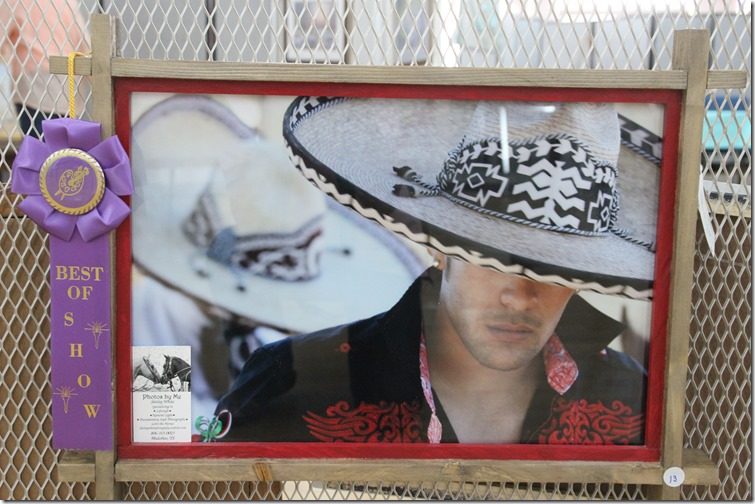 Art students from Muleshoe High School were invited to submit entries in the Student Division. While students are not permitted to accept award money under UIL rules, they are allowed to display their work and receive recognition for their artistic creativity and a job well done. Pictured here are four of those students with their art teacher, Alyssa Lopez: left to right; Judas Reyes, Anastasia Soto, Ms. Lopez, Marlee Mendoza, and Ari Ortega.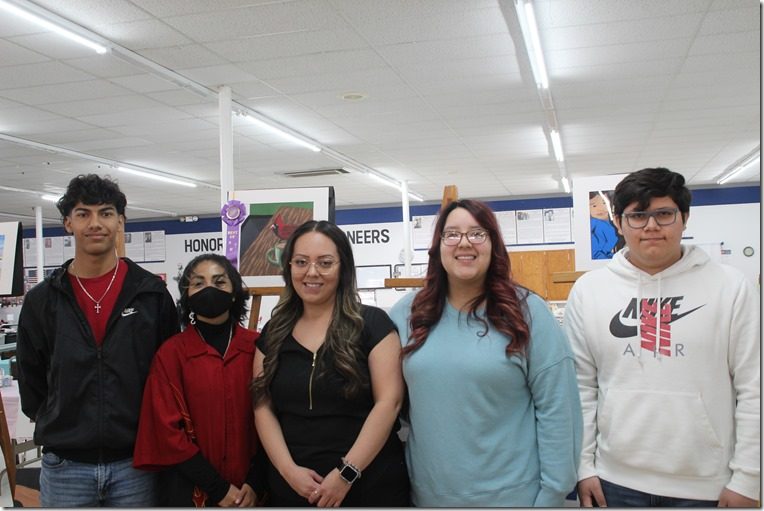 Judas Reyes' "Cardinal in the Coffee Shop" was judged Best of Show.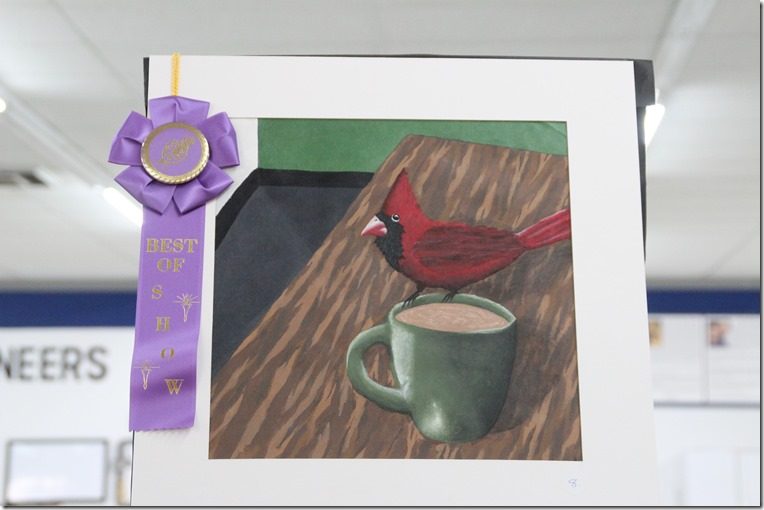 Anastasia Soto won first place with "Ideal to Inferior."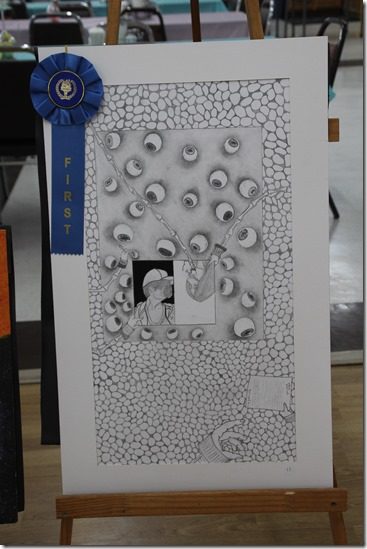 Marlee Mendoza's "Playtime" was judged second.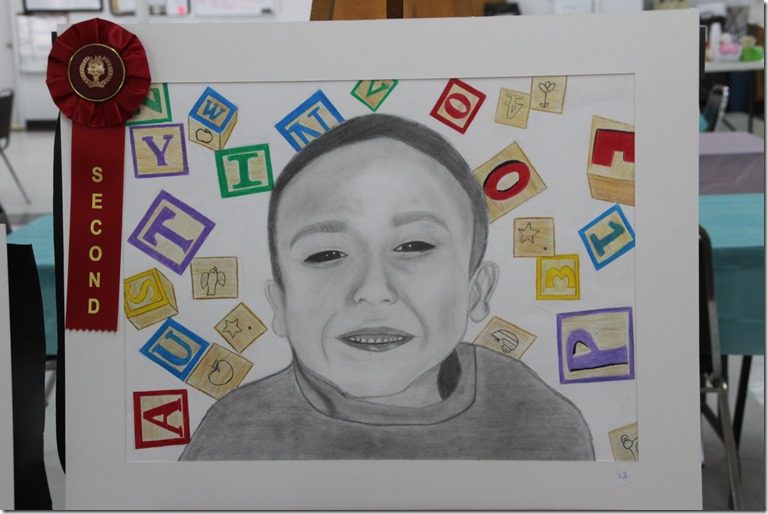 Third Place went to Ari Ortega and "Una Maravilla."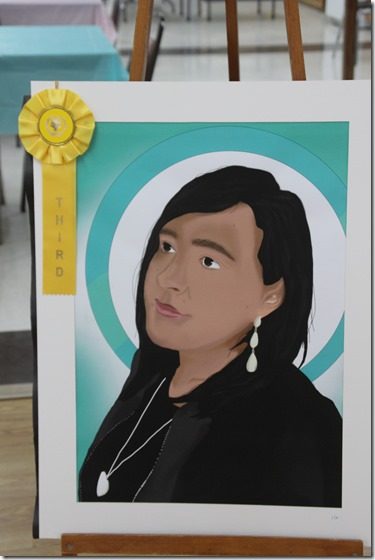 If you didn't make it by to see the vast array of art on display, you missed a good show. But don't despair- about this time next year, if Covid behaves itself and the senior center is still agreeable, the Muleshoe Art Association will invite area artists to come show off their labors of love again.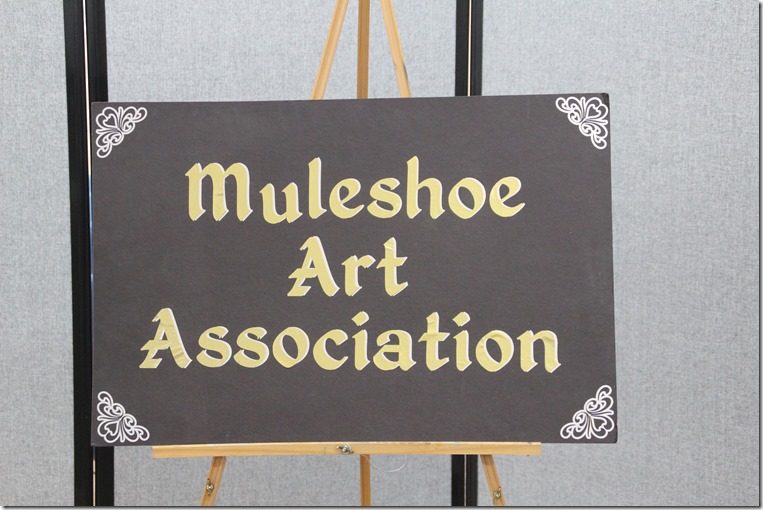 See you then.
Thanks to all the artists who entered their creations and made the show a success, and thanks to the Muleshoe Art Association members who worked to pull the show together. Thank you, Oneita Wagnon Senior Center, for making your facility available for the show.